Queen Bey hits TikTok, a media mess over abortion and the pay gap for freelancers
Plus: Are we in a recession?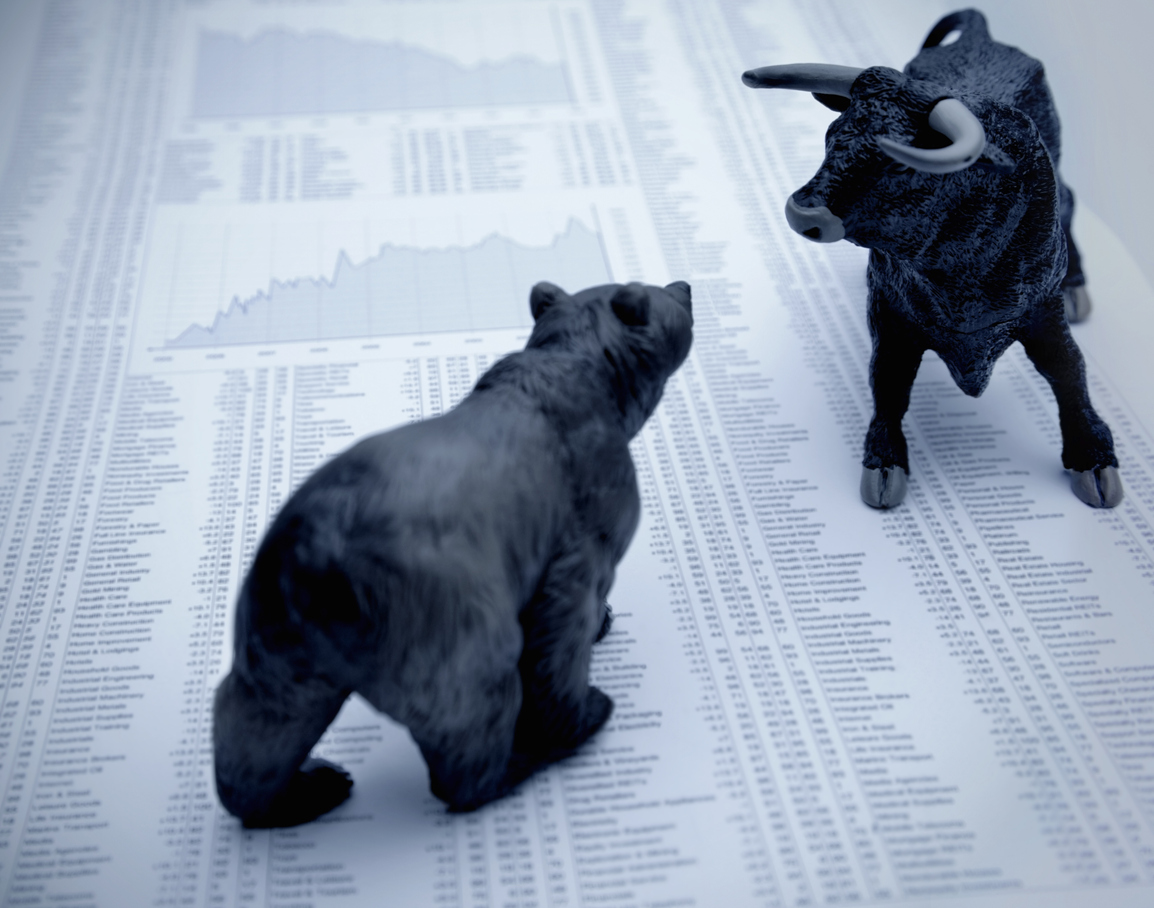 The queen has arrived on TikTok.
Beyoncé herself, fresh off the heels of her new single "Break My Soul," has joined the social media platform and already racked up 3.5 million followers.
In a move that shows the savvy we've come to expect from Queen Bey and her team, her first TikTok doesn't feature the star dancing or giving a "hi, besties!" greeting. Instead, it's a compilation of TikTok users dancing to her new song, illustrating a profound understanding of what makes TikTok great: user-generated content that helps music and other sounds and memes travel organically.
In other big news, her entire catalog of music is now available to be used as audio on TikTok, including bops like "Single Ladies" and "Crazy in Love."
So let's get in formation and do the Daily Scoop.
A media mess around abortion
The debate over abortion and the fallout from the Supreme Court's overturning of Roe v. Wade continues with a state-line, news-outlet spanning brawl.
At the heart of the matter is an utter tragedy: the rape and pregnancy of a 10-year-old Ohio girl. Due to that state's new abortion restrictions, the girl was brought to Indiana, which has not yet clamped down on the procedure.
Swirling around it is a mess that involves reporting spats between three newspapers and Fox News.  But communicators can learn a lesson from media performance of Indiana Attorney General Todd Rokita
Rokita, a Republican, went on ideologically-aligned Fox News and said he would be investigating Dr. Caitlin Bernard, who performed the abortion on the girl. He said he'd investigate her for both failure to file required paperwork and violation of privacy laws.
The problem? She appears to have been in full compliance with both laws.
From The Washington Post:
Records obtained by The Washington Post on Thursday afternoon show that Bernard indeed reported the minor's abortion to the relevant state agencies before the legally mandated deadline to do so. The doctor's attorney, Kathleen DeLaney, said in a statement to news outlets that Bernard is "considering legal action against those who have smeared [her], including Indiana Attorney General Todd Rokita."
Bernard's employer, IU Health, said Friday morning that the doctor complied with privacy laws.
FULL STATEMENT: pic.twitter.com/ozDdHrLY0k

— Max Lewis (@MaxLewisTV) July 15, 2022
Why it matters: While politics are obviously raging, this incidentis a reminder to all PR pros prepping a boss – whether that's a politician, a law enforcement officer or a CEO – on the power of saying "I don't know. I'll look into it more and get back to you." Rokita has now opened himself up to possible legal action from Bernard for his accusations, which were quickly proven to be false. Being open with your uncertainty can go a long way.
It's better to wait and be right than come out swinging and have to walk back later.
Measured Thoughts
Ladies, it's time to get paid.
A study from ZenBusiness on freelancer pay rates reveals that male freelancers charge more than 48% more than women in similar roles. This is based on a scrape of 6,000 U.S.-based freelancers across a range of industries.
But there's good news: Women in the PR industry are charging an average of $9.67 an hour more than men ($68 for women versus $58.33 for men). Other adjacent fields, like social media strategy, have near parity ($53.39 for women, $50 for men). However, a huge gap exists in fields like marketing strategy,with men charging an average of $118.20 compared to women's $91.05.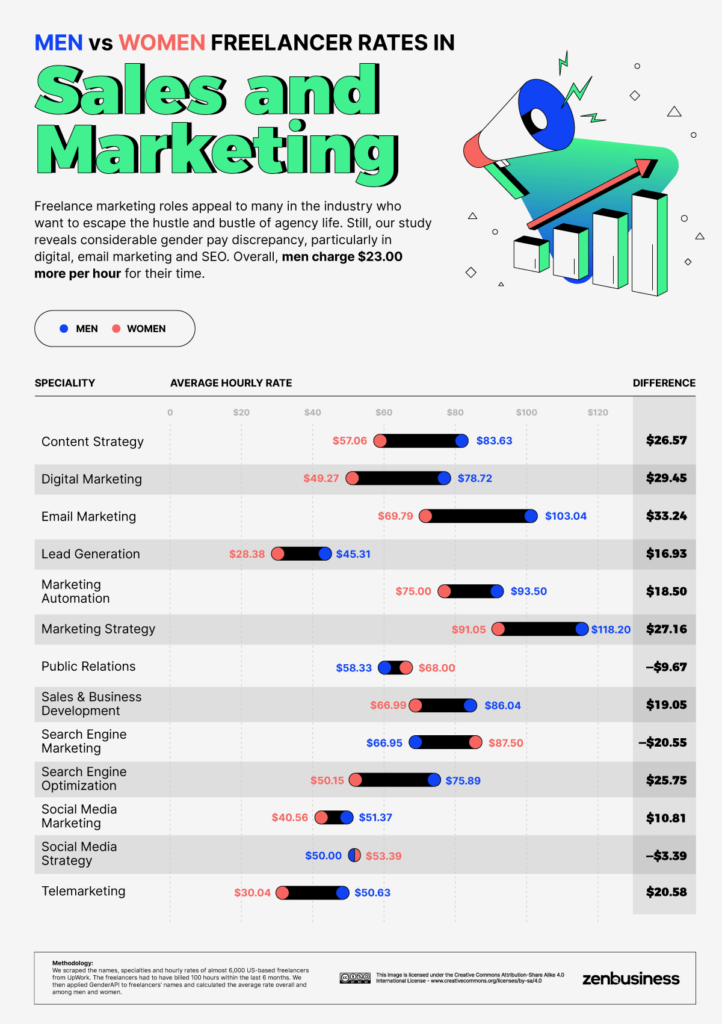 Make sure you're regularly comparing your rate sheet to others in the industry – men and women. And get what you're worth.
Is recession coming?
We've all heard rumblings by now. The news of layoffs, hiring freezes and of course, the very real inflation that's affecting us all. But is a full-blown recession coming?
It's complicated.
A report from The Washington Post confirms that yes, everyone is anxious about inflation. But that isn't really slowing spending:
Consumer sentiment remained near all-time lows in July, according to new data from the University of Michigan. Yet, retail sales grew by 1 percent in June, according to a separate benchmark by the Commerce Department also released Friday.
The benchmarks reflect the blazing hot economy, which already became clear earlier this week, as inflation reached 9.1 percent for the 12 months ending in June thanks in large part due to higher energy prices.
Stocks soared on the news. But if you've been in a grocery store recently, you know just how anxious prices are making everyone. And the fed is threatening to ratchet up interest rates in a major way to throw the brakes on the economy. The overall picture is complicated and uncertain, as the Post reports:
"We're at this weird moment where you sort of want the economy to slow. You just don't want it to go into reverse," said Jason Furman, an economics professor at Harvard University. "There are a lot of unusual uncertainties that we don't usually see."
What PR pros should do: Be ready for anything, because it'll probably happen. Keep your ear to the ground and be ready to pivot on a moment's notice. While there's cause for fear right now, there's also a lot of opportunity.
You got this.
COMMENT