Ragan Awards: How a social media campaign drove refinancing applications up by 90%
Strike 2 made strides in simplifying the refinancing process for those who are still paying off student loans. The digital agency teamed up with credit unions and banks so that it could make a difference in people's lives by saving them money and time.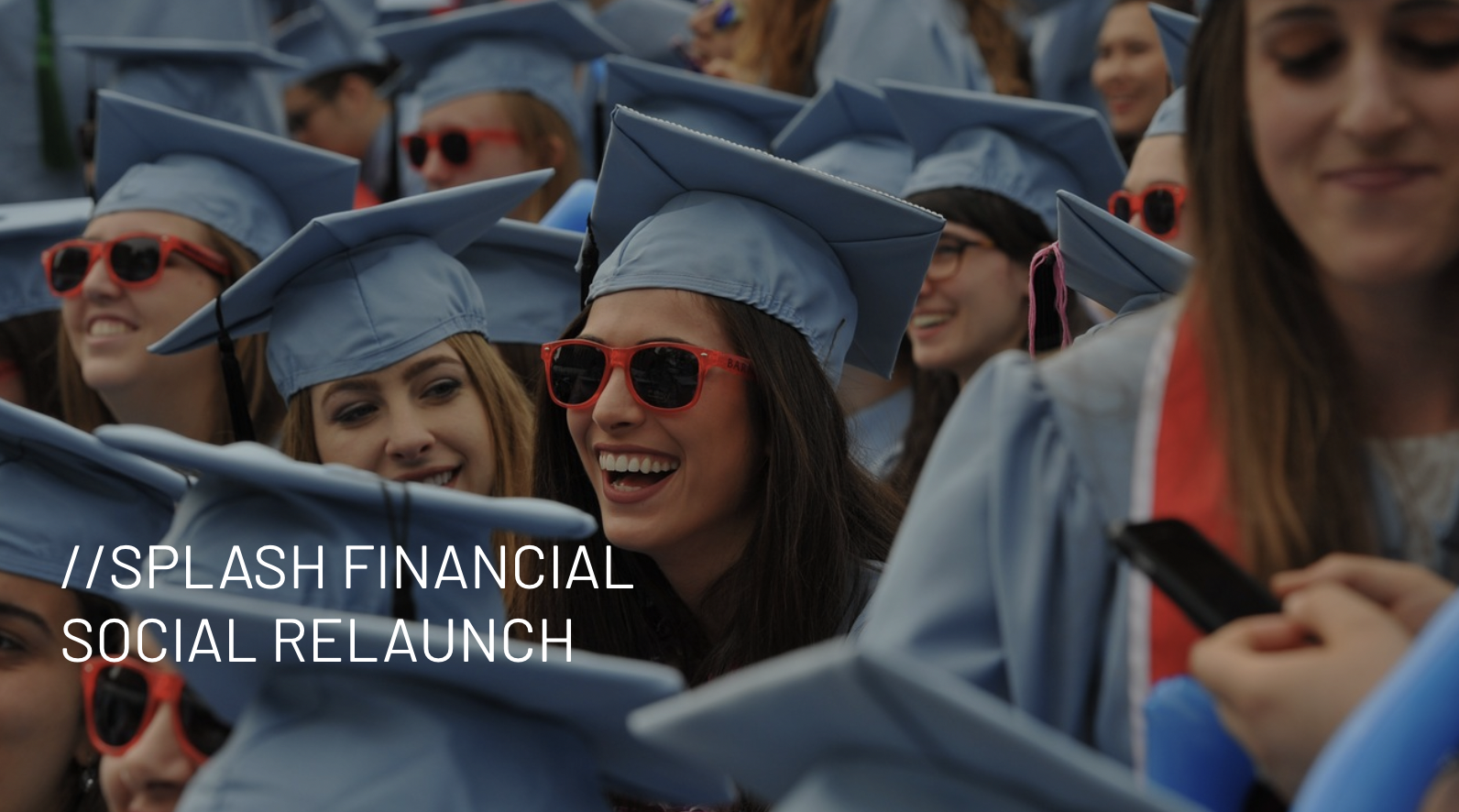 According to the Education Data Initiative, student loan debt in America amounts to a staggering $1.749 trillion. That debt generally grows 6 times faster than our nation's economy. Student loans often saddle borrowers with large balances and soaring interest rates that lead to steep monthly payments for years to come. Lenders also typically make it challenging for people to evaluate refinancing options, requiring applicants to undergo an arduous process with each individual lender.
Splash Financial, a student loan refinancing platform, set out to simplify the process. Its mission is to create speedier, less costly experiences.
To prompt people to check their rates with Splash, it tapped Strike 2 to create a campaign that conveys just how simple the process can be. Strike 2's team achieved this by revamping Splash's messaging and revising the brand design to better suit the company's upbeat personality. A series of in-feed Facebook and Instagram posts prompted people with an easy click-to-learn-more CTA. Fun headlines teased Splash's benefits while text emphasized the brand's value proposition. Bold graphics and modern lifestyle photography further declared that "Splash is the brand for you."
Its efforts resulted in a win for borrowers and for Splash. There was a 77% drop in the cost of a rate check per person—from $526.41 to $122.31. There was also a 58% reduction in cost per conversion and a 10% uptick in branded search volume.
For its success, the digital agency was named a winner in the Paid Social Media Campaign category of PR Daily's Social Media & Digital Awards. Credit to these team members: Jason Weinberger, Ethan Krupp, Sammy Pepper, Marc Sherman and Mihai Draganescu.
COMMENT