Red Wing skips Labor Day sale, tech agency uses NFTs for social good and more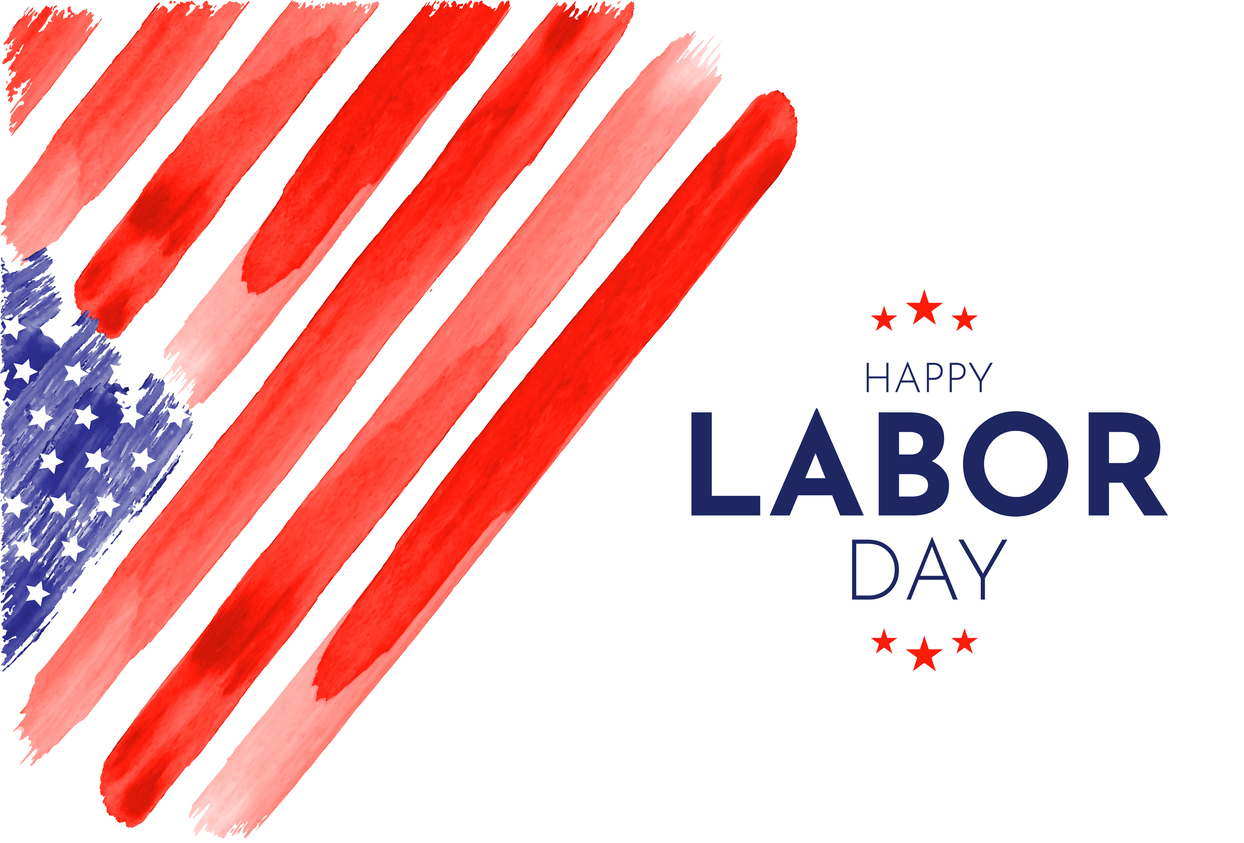 On Thursday afternoon, brands took to Twitter to share one-word tweets. The trend is believed to have been started by Amtrak, who tweeted, "trains" at 3 p.m. The post was retweeted more than 20,000 times and had nearly 130,000 likes after just a few hours. After that, the trend took off faster than a bullet train. 
trains

— Amtrak (@Amtrak) September 1, 2022
universe

— NASA (@NASA) September 1, 2022
baseball

— MLB (@MLB) September 1, 2022
"Radio," tweeted NPR. "News," the Washington Post said. Mailchimp went on-point with "emails." Even  the official President of the United States account chimed in with "democracy." By the time the official Sydney Trains Twitter account tweeted "trains" at 8:11 p.m., the trend had gone full circle. While some believe the original "trains" tweet was a mistake, others believe it was a deliberate social media strategy to gain traction and have some fun.
Here are today's other top stories:
Red Wing Shoes are proudly Not On Sale
Red Wing Shoes is reclaiming the true meaning of Labor Day by not discounting its stock. Instead, the leading footwear company plans to donate 100% of its profits to organizations that support trade workers. "Labor Day was intended as a holiday to pay tribute to the workers of this country. But today, most companies use this day to maximize profits with sales and discounts which take from its importance," Red Wings said on its website. "That's why on September 5, instead of discounts, we are going to donate 100% of our profits to the very workers who help build this country." 
Red Wing has supported workers for nearly 120 years by creating shoes that stand the test of time, the company said. The announcement that they are "not on sale," but "on duty" reflects their decades-long devotion to workers. Several years ago, the footwear company partnered with global advertising agency Droga5 to convert Red Wing's 525 stores into job centers on Labor Day, and their 1-800 customer service line into a job-search hotline. 
Why this matters: Most brands are advertising big-time Labor Day weekend sales. Red Wing, however, is doubling down on its #RedWingNotOnSale messaging in an effort to shift the narrative of Labor Day and bring back its true meaning. Consumers are likely to invest in a brand that's not only doing something different, but doing something for good. 
MEASURED THOUGHTS
Data company data.ai recently studied how four generations — Gen Z, millennials, Gex X and baby boomers — use social media in five different countries. According to the data, Gen Z engages more on social media more than any other age group in Germany, Japan, South Korea, the U.K. and the U.S. The frequency of use only tells part of the story, however. While Gen Z users may check their social apps more frequently, other generations may spend more time on the apps. In both Germany and the U.S., the average Gen Xer spent 25% more time on social apps than Gen Z. It's also worth noting that U.S. baby boomers spent an average 10.7 hours per month on popular social apps, 43% more than the next highest market: 7.5 hours in the U.K.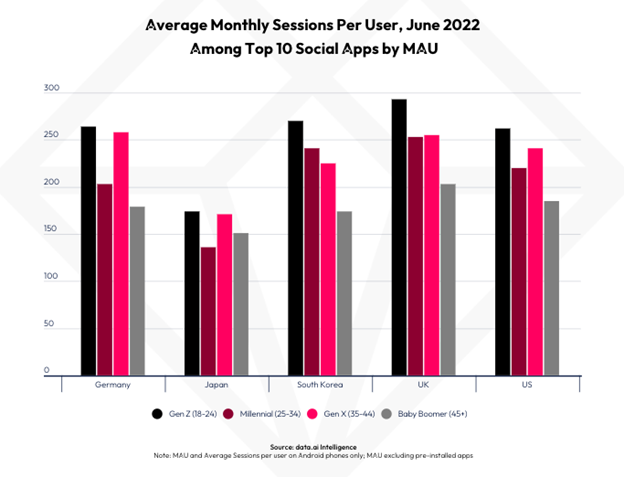 Social Media Today also made an effort to point out that the top app for Gen Z monthly active users is Facebook.  (Instagram, Facebook Messenger and TikTik come in second, third and fourth, respectively.) This shows that younger users still log onto Facebook regularly, but are spending more time in other apps. Knowing how and where Gen Z consumers spend their time gives brands an idea of how to advertise and engage with them. The same goes for other demographics. There is ample opportunity to engage with Gen Xers and Baby Boomers, who have higher spending power.
Tech agency uses NFTs to fund wildfire prevention
One Silicon Valley tech agency is using NFTs to fund wildfire prevention in California. In a pioneering move to use NFTs for social good, YML launched an NFT collection that aims to promote education, awareness and preventive behavior to address forest fires in California. The project, Firewatch, includes an explanatory video informing audiences about the threat of wildfires, as well as the fundamentals of how the project will operate. 
According to Adweek, the platform allows people to purchase NFT pop art representing different regions of California for $100, $500, $3,000 and $100,000 tiers. YML plans to donate all proceeds and 25% of secondary sales to One Tree Planted, a nonprofit focused on reforestation. "We all have a role to play in protecting the environment and combating climate change, and we admire YML's dedication to being an innovative force for good," Matt Hill, founder and chief environmental evangelist at One Tree Planted, said in a statement. "With YML's support, we're restoring areas across California … as well as protecting California's forests from future fires." 
Why this matters: NFTs are often derided for their negative environmental impact. But by partnering with eco-friendly blockchain Solana, YML is trying to flip the script on conversations about NFTs. They are still in their infancy, but projects like Firewatch show how they encourage positive change. Time will tell how this emerging technology can be harnessed for social justice purposes. 
Dawn Olsen is a writer who went to an out-of-state engineering school (Purdue University) to get an English degree. She has lived in Indianapolis for 10 years and spends far too much time on Twitter. In fact, she's probably thinking about Twitter right now.
COMMENT