Report: 69% of PR pros pitch 100 journalists or fewer at a time
Data also shows that the more junior your job title, the more likely it is your will have a smaller number of media contacts for an individual pitch.
After almost two years of COVID-19 upheaval, is media relations harder today than it used to be?
According to a poll of media relations pros, the fight to find earned media coverage is actually getting easier. In a report from Agility PR Solutions, media pitching efforts found more success between June 2020 and May 2021.

However, a PR pro's perspective on the difficulty of the job these days is likely shaped by their seniority level. Top-level pros were more likely to say that media relations has become easier over the past year, compared with entry-level workers.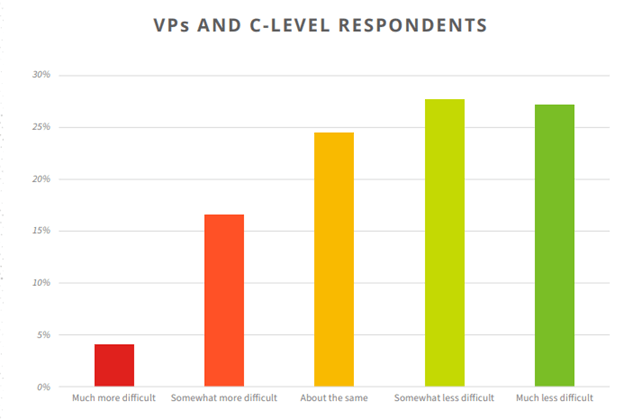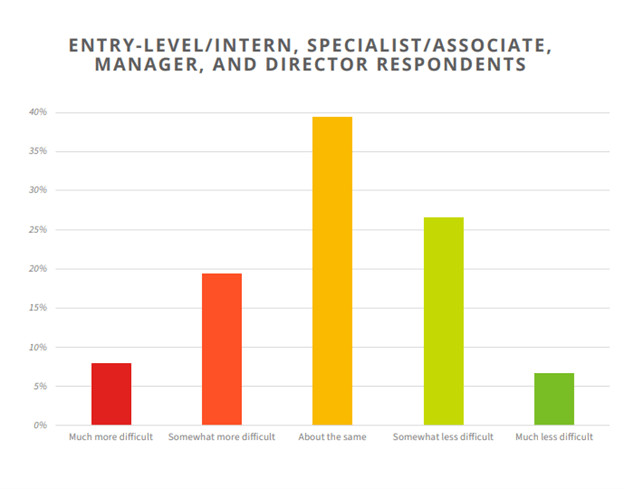 How big is your media list?
PR practitioners were asked how many journalists were listed on an average outreach list. The majority (69%) said they pitched 100 journalists or fewer.

Interestingly, C-level comms pros were more likely to pitch to larger lists of journalists, perhaps reflecting long-established media relationships that have grown over time.
Whereas 71% of entry-level PR pros kept their media lists to 100 names or fewer, only 51% of C-level PR pros pitched 100 journalists or fewer.
The number of media contacts on your list is also predicted by whether you work for an agency or an in-house PR team. According to the report, most agency professionals pitch to fewer journalists, with 75% pitching 100 or fewer contacts for coverage.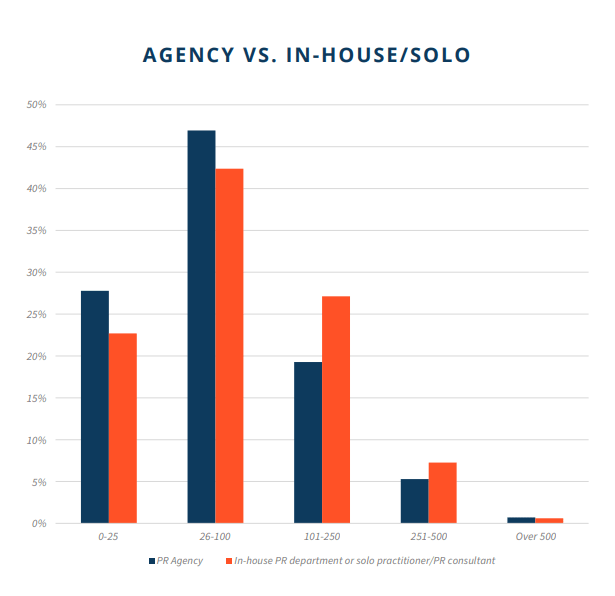 Adding value
What makes a media pitch more valuable? Per the survey, PR professionals see the ability to offer video content as the most valuable addition to media outreach.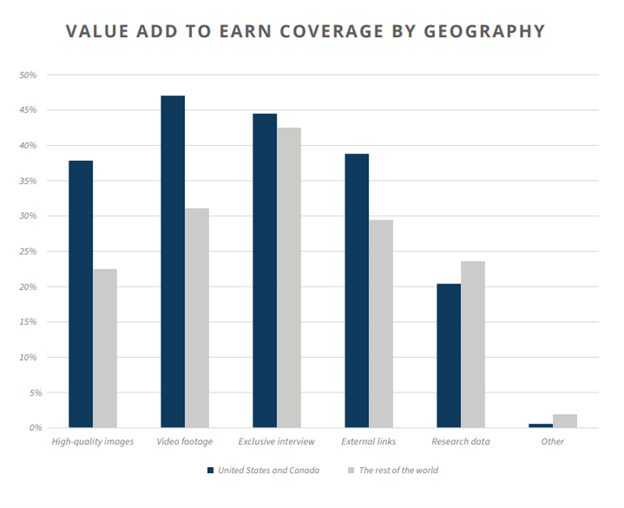 Other top sweeteners for your pitch include offering an exclusive interview and research data.
How are PR pros attaching these valuable pieces to their email pitches? Most use an external link, though some offer an attachment or use embedded content within their email.

If at first you don't succeed…
The report also suggests that most PR pros are willing to follow up their media pitches at least once, acknowledging how easy it is for an email to fall off a busy reporter's radar. Eighty-nine percent of the survey respondents said they do follow up on PR pitches, and just 7% said "maybe" they will follow up. Only 4% do not follow up at all.
See more of these insights on the state of media relations by reading the full report.
You can learn more about the future of media relations and PR pitching by joining us for the Future of Communications Conference, part of Communications Week 2021.
COMMENT