Responses to Nashville school shooting, GWU searches for new mascot and more
Plus: Are marketers overpaying influencers?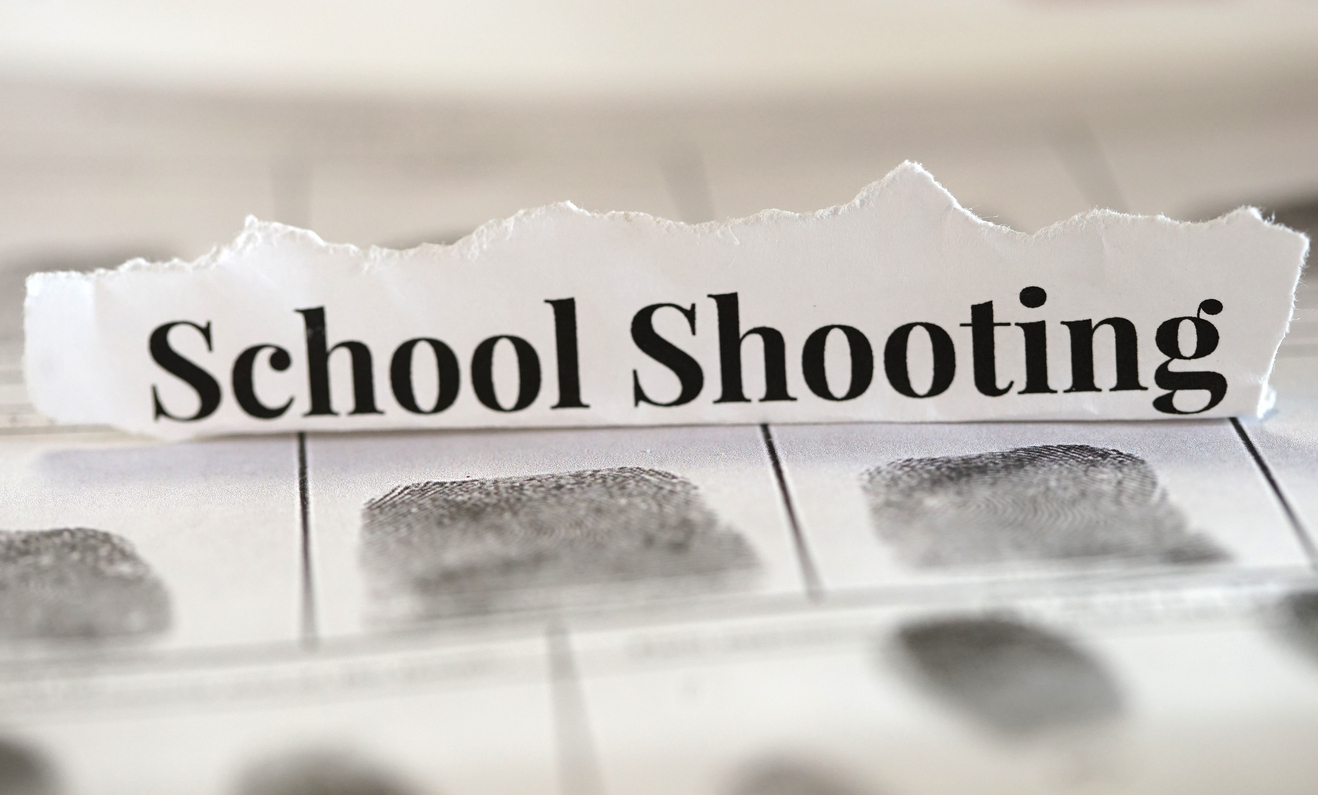 An elementary school shooting Monday in Nashville, Tennessee left three 9-year-old children and three adults dead, CNN reported.  
According to the article, two of the victims worked at Covenant School and the shooter, Audrey Hale, a 28-year-old Nashville resident who previously attended the school, was killed by police, authorities reported.  
The reportedly premeditated attack was named in the article as "the deadliest US school shooting in nearly a year."   
ABC News reports that the nation has faced 131 mass shootings so far in 2023, compared to 113 mass shootings at this time last year.  
Tennessee lawmaker Bob Freeman told CNN that he "broke down in tears" after watching a video of children being escorted out of the school.  

"We're gonna need answers. We're gonna need some comfort to at least move forward to believe that this can't happen again. We're gonna need to trust that our kids are safe. You drop your kids off at school, you expect to pick him up at the end of the day and you expect the school and the school system to keep them safe. That's a pretty low bar to expect from the school system and we've got to do better."   

Freeman adds that something needs to be done about school shootings but state officials "don't have the courage to do it."   
Why it matters: While thoughts and prayers are comforting to many in need of hope during a dark time, school shootings are unfortunately happening all too frequently.   
  It's a grim reality that PR pros working in almost any industry in the U.S. need to have a mass shooting communications plan in place. Whether a shooting happens in your hometown, affects your employees' families or even happens on your premises, you need to be prepared. 
This is the time to prepare your crisis communications plan. Prepare holding statements. Be ready in case the unthinkable comes to your door. 
Are marketers overpaying influencers? 
In a social media landscape filled with influencers, the challenge of finding the right one to market can be akin to discovering a needle in the proverbial haystack.  
But figuring out what to pay influencers can be even more complicated than finding them, according to Capterra's latest survey.  
The survey finds that nearly two-thirds (65%) of marketers are on tap to boost their influencer program budgets soon. However, 41% think their company is overpaying .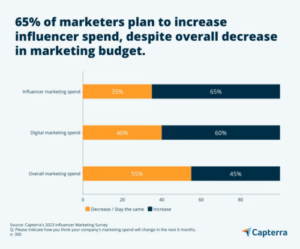 Other marketer pain points include showing a measurable ROI. Forty-one percent of marketers note that finding favorable metrics is their "biggest hurdle," along with 40% who say deciding influencer rates is high on the list, too.  
Why it matters: Finding the sweet spot in influencer marketing can result in favorable metrics, which can help marketers determine an influencer's value for the brand overall. It's important to also know what others are paying so influencers are not underpaid or overpaid, and marketers know what the deal is at the end of the day. Having a barometer is helpful so no one is getting the short end of the stick.  
Wayne State University professor goes off online  
According to a Detroit Free Press article, a Wayne State University professor allegedly posted on social media that it is "more admirable to kill a racist, homophobic or transphobic speaker than it is to shout them down.".
The professor, whose identity is not being released, was suspended without pay, according to the article.  "We have on many occasions defended the right of free speech guaranteed by the First Amendment to the U.S. Constitution, but we feel this post far exceeds the bounds of reasonable or protected speech," WSU President Roy Wilson said, according to the Free Press.  "It is, at best, morally reprehensible and, at worst, criminal." 
Why it matters: WSU officials took swift action to comment on the matter, distanced the university from the professor's alleged actions and notified law enforcement. Since Wayne State is a public university, it must give greater deference to the First Amendment than other organizations might have to. However, they still quickly took the appropriate steps to distance themselves from an employee's abhorrent behavior.   
George Washington University does away with 'Colonials' nickname 
George Washington University did away with their controversial sports team nickname, Colonials recently, ABC News reported.  
According to the article, the name brings up negative emotions and is a "source of controversy" for "Native Americans and other colonized people."  
The hunt for a new name was a college-wide effort with community members on board, too. 
"It has been energizing to see so many members of the GW community participate in the development of our new moniker," said Ellen Moran, vice president for communications and marketing in the article. "As we begin this next phase of feedback, I hope all GW community members continue joining us in this deliberate and thoughtful process for developing the new moniker."  
Now four nickname options are available including: "First Impressions," "Ambassadors," "Blue Fog," "Revolutionaries" and "Sentinels," according to the article.  
The next step includes obtaining student, faculty, staff and alumni feedback with community involvement and hype-video-style judging.  
Why it matters: PR pros should consider their own affiliated brands and see if they need an overhaul, too. Take a peek to identify parts that can be out of touch, offensive, or politically incorrect. Being more mindful about how brands come across and who they might be offensive to is important. GWU is also helping smooth over the name change by getting the community actively involved in choosing the next name, fostering a sense of belonging and ownership as the brand moves forward. 
Sherri Kolade is a writer at Ragan Communications. When she is not with her adorable family, she enjoys watching Alfred Hitchcock-style films, reading, and building an authentically curated life that includes more than occasionally finding something deliciously fried. Follow her on LinkedIn.   
COMMENT
Tags: Covenant School