Rocky RTO for many orgs and time to make Super Bowl strategies
Plus: Make sure you're monitoring your likes.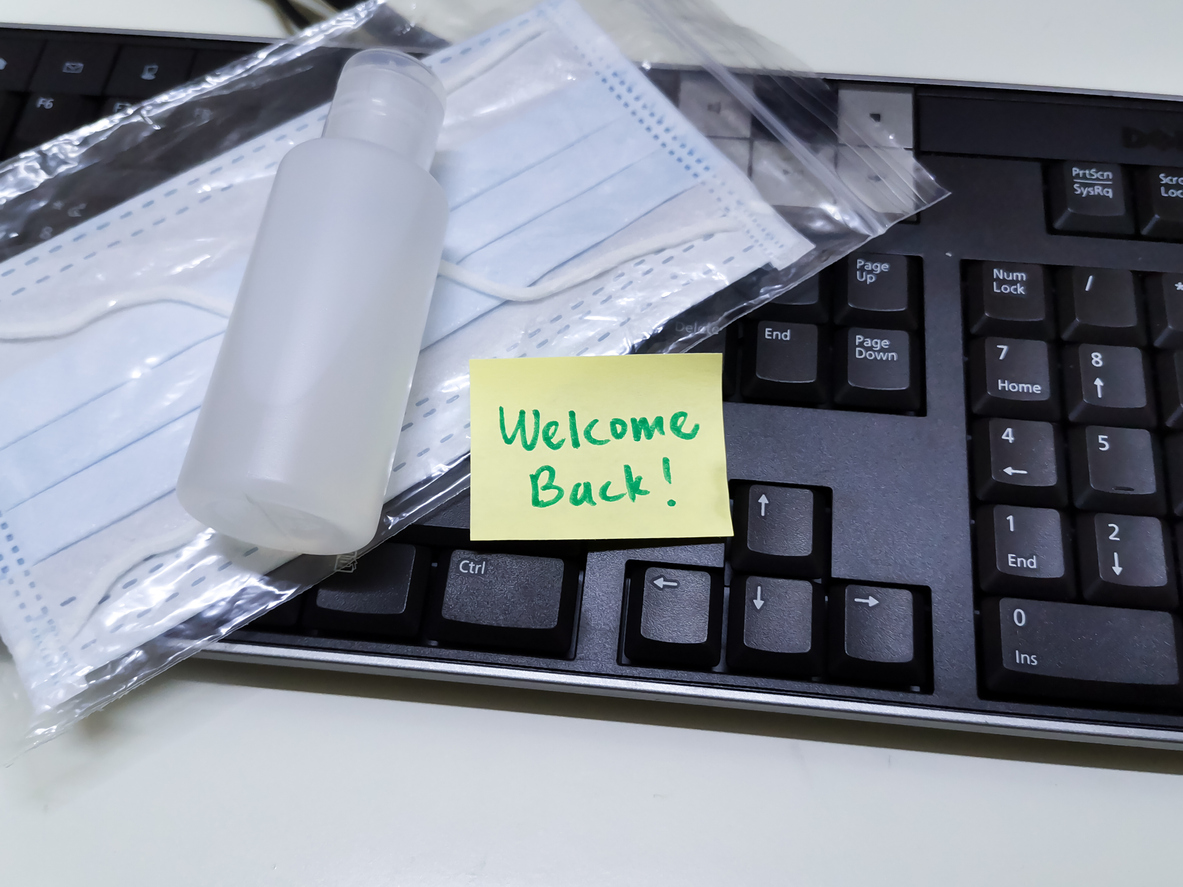 The push to return workers to the office hasn't been met with welcoming arms by everyone.
Over 1,000 New York Times staffers refused to return to the office last week and are threatening to strike if union demands aren't met., USA TODAY reported.
They cite soaring gasoline prices, a steady increase in inflation and rising interest rates for not wanting to work from the office. Company officials were asking workers to come back three days a week.=
Employees were also upset by branded lunchboxes that were given out at the paper.
"It's kind of amusing to put lunchboxes out as the thing that people are going to gather around when you have a staff of journalists that often work right through our lunch break," Senior Staff Editor Andrea Zagata told Fortune.
Meanwhile at Tesla, CNBC reported that managers had difficulty finding desks, chairs, parking spaces and other resources to accommodate workers several months after CEO Elon Musk announced that workers there need to "spend a minimum of forty hours in the office per week."
WHY THIS MATTERS: Flexibility in the workplace helps keep morale up among workers. But if a return-to-work plan is important to companies, leaders need to make sure that resources are available to accommodate these plans. And don't forget to keep making the case about why it's important to return to the office at all — "because I said so" won't cut it.
Watch what you  like — especially when you represent a governmental agency
As communicators, we all have feelings.
But it's critical that we keep those feelings out of our social media management for our employers, even through secondary signals like retweets or likes.
The former Twitter account for the West Texas region of the U.S. Customs and Border Protection was deactivated last week after it retweeted comments taking issue with President Joe Biden's border policies and liked posts that used gay slurs against U.S. Transportation Secretary Pete Buttigieg.
"This must not happen again," U.S. Customs and Border Protection Commissioner Chris Magnus said.
WHY IT MATTERS: This is a good reminder that what you like can be seen by others on Twitter. Don't post any personal messages on your branded accounts. Your personal beliefs don't represent your brand's message. Also, keep an eye on who is monitoring your brand's social media account.
Super Bowl ads are nearly sold out
The Super Bowl is over four months away, but companies are already making plans for the Big Game.
Axios recently reported that 95%of the ads for the Super Bowl have already been sold by Fox, with some spots getting nearly $7 million.
"We came out of the upfront marketplace with over 90% sellout in the Super Bowl, which has never happened before. It's a record for us," Mark Evans, executive vice president of ad sales for Fox Sports, told Adweek. "As we sit today, we still have a handful of units left."
WHY IT MATTERS: We know that many brands can't afford Super Bowl advertising, but the game offers plenty of marketing opportunities, especially for those who use their devices as a second screen. It's not too early to plan for a big night for sharing your marketing message. Is there a way you can ride the coat tails of the big game without shelling out $7 million?
Report: Pre-teens are using a lot of social media
Think young kids don't spend a lot of time on social media?
Think again.
A study from De Montfort University in Leicester, England indicated about 70%of pre-teens in a study said they used social media for four hours, including two hours just before bedtime, and 13%checked their apps in the middle of the night. The study estimates that these children lose an average of one night of sleep each night due to social media.
"It is quite terrifying when you think about the level of engagement that is happening," Dr John Shaw, a lecturer in psychology at the school told a reporter from The Times in London. "Primary school children should be getting nine to 11 hours per night. Even if you get just one hour less, it's the equivalent of one night's sleep lost per week. So it does add up."
Like adults, Shaw said pre-teens have a fear of missing out.
"The fear of missing out, which is driven by social media, is directly affecting their sleep. They want to know what their friends are doing, and if you're not online when something is happening, it means you're not taking part in it. "And it can be a feedback loop. If you are anxious you are more likely to be on social media, you are more anxious as a result of that. And you're looking at something, that's stimulating and delaying sleep."
WHY IT MATTERS: It's a reminder that there is no age limit on social media messaging. Show caution when considering your brand's messages and make sure you are targeting the appropriate audiences.
Chris Pugh is a soon-to-be staff writer for PR Daily. Follow him on Twitter at @chrispughedits and email him at chrispugh33@gmail.com.
COMMENT