Roe v. Wade has been overturned. Here's how organizations are responding.
The PR response to the blockbuster news.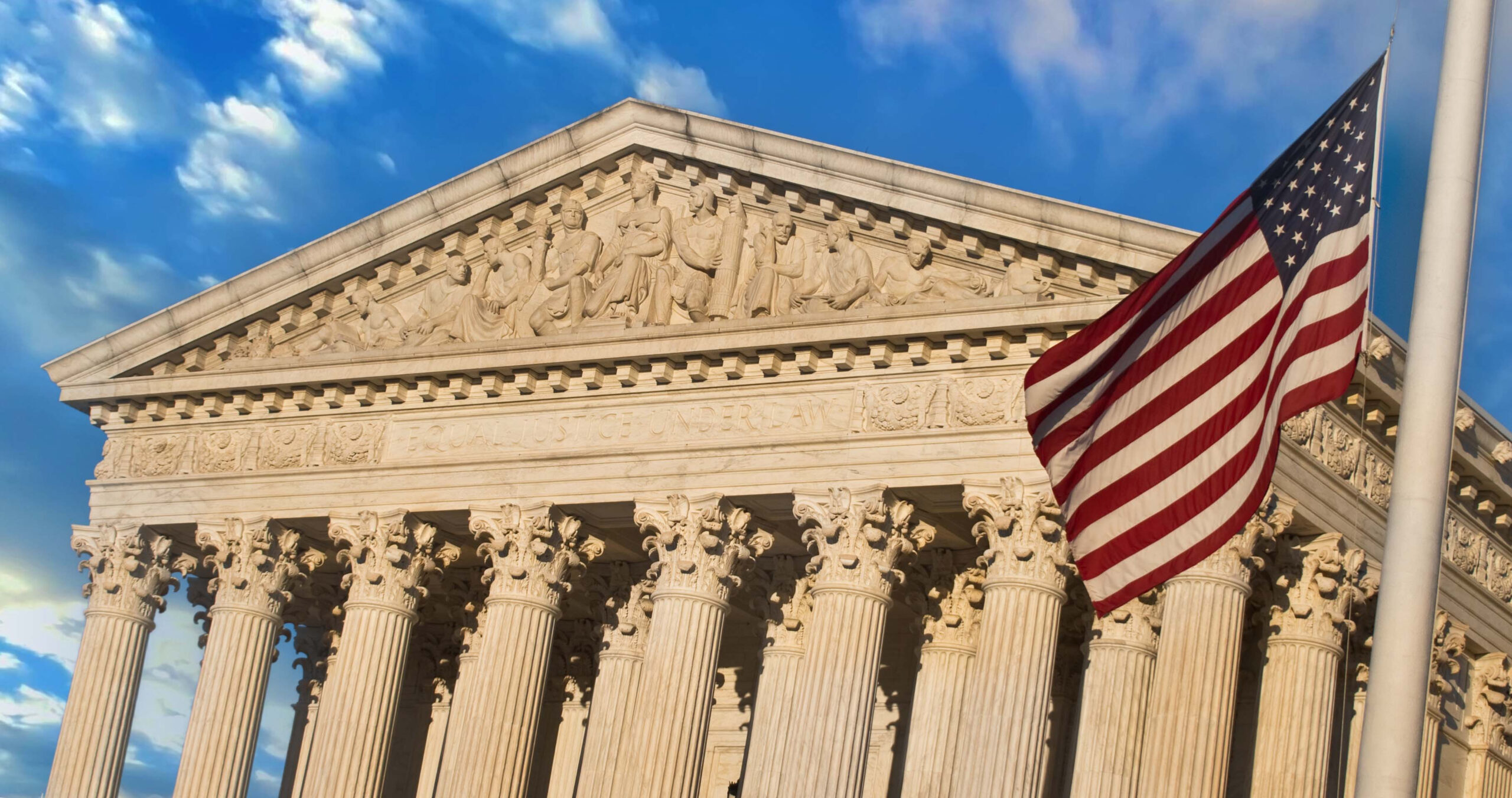 After weeks of speculation about a leaked draft opinion that indicated that abortion would no longer be guaranteed as a federal right but instead left up to the states to decide, Roe v. Wade has officially been overturned by the United States Supreme Court.
From nonprofits to political entities to corporations, prepared statements started flying fast and furious just minutes after the decision was handed down.
Many organizations who advocate for reproductive rights focused their messages on empathizing with the anger, sorrow and fear many women feel. They also leaned heavily on providing resources on how it is still possible to get an abortion.
We are raging and fighting alongside you.

If you need an abortion, we want you to know there is a network of abortion funds and support networks that can help you get the information and care you need.

Go to https://t.co/MwXPlZaRvw to find out more.

— ACLU (@ACLU) June 24, 2022
BREAKING: The Supreme Court has taken away our right to abortion and overturned Roe v. Wade, opening the floodgates for states across the country to ban abortion.

The court has failed us all — but this is far from over. ⤵

— Planned Parenthood Action (@PPact) June 24, 2022
Anti-abortion group Right to Life had a prepared statement that celebrated the decision, but largely relied on quoting the article and promising additional analysis later in the day — a somewhat surprising move given that the final decision overturning Roe v Wade was substantially the same as the leaked draft. In the statement, they tied the issue to states rights rather than purely on the morality of abortion:
This is a great day for preborn children and their mothers. The Court has correctly decided that a right to abortion is not in the constitution, thereby allowing the people, through their elected representatives, to have a voice in this very important decision," said Carol Tobias, president of National Right to Life (NRLC).
Former Vice President Mike Pence was ready to go with an interview in far right-wing outlet Breitbart, celebrating the victory and calling for further battlefields.
Now that Roe v. Wade has been consigned to the ash heap of history, a new arena in the cause of life has emerged, and it is incumbent on all who cherish the sanctity of life to resolve that we will take the defense of the unborn and the support for women in crisis pregnancy centers to every state in America.
Governor Kathy Hochul of New York focused on educating the public on what will likely be a point of confusion. Abortion is not illegal in the United States. It is now up to each state to determine what their abortion laws will be, from highly restrictive laws in states like Mississippi that essentially outlaw the procedure to much more widespread access in places like New York. Expect widespread confusion as a patchwork of laws is solidified across the nation.
Today the Supreme Court rolled back the rights of millions of Americans, disregarding their interests and — more importantly — their lives.

Access to abortion is a fundamental human right, and it remains safe, accessible, and legal in New York.

— Governor Kathy Hochul (@GovKathyHochul) June 24, 2022
Among corporate responses, most are currently focused on employees  and assuring them that abortions will remain a covered benefit, including travel out of state if necessary. These waves of statements began with Texas' restrictive abortion law and have continued throughout the past several months. This leaked memo from JPMorgan Chase is a reminder that all internal communications are now external as well, as reported by CNBC:
"Will you pay for an employee to travel to another state to seek an abortion if their state won't allow them to get one?" the bank said.

"Yes. Our health care plans have historically covered travel benefits for certain covered services that would require travel," JPMorgan said. "Beginning in July, we will expand this benefit to include all covered services that can only be obtained far from your home, which would include legal abortion."
NEON, an indie film company, released a pointed statement tied directly to their purpose:
Film is our best form of protest. Our films and filmmakers inspire us to resist oppression and raise funds in support of grassroots organizations that are committed to protecting the rights and safety of people in the United States.
Twilio, a customer engagement software company, also affirmed its commitment to ensuring its employees have access to reproductive health, but also backed it up with a $100,000 donation.
In response to today's SCOTUS ruling, Twilio is taking these steps to support our employees and to support reproductive healthcare rights around the world. pic.twitter.com/aQO77zn4Di

— twilio (@twilio) June 24, 2022
LinkedIn gathered a listing of how executives and leaders at prominent companies are responding to the ruling, with most expressing dismay over the decision and saying they will work to protect abortion rights for employees and through continued action and donations.
PR Daily will continue to cover this evolving story. In the meantime, here are more resources to responding to this topic:
From Ragan.com: 2 approaches for communicating with employees about Roe v Wade
From PR Daily: 5 things to consider when taking a stand on hot-button topics
COMMENT
RECOMMENDED READING
PR
Xanthe Vaughan Williams