Rooster Teeth's weak statement and finding GenZ's 'passion points'
Plus: Twitter considers changing policy on permanent bans.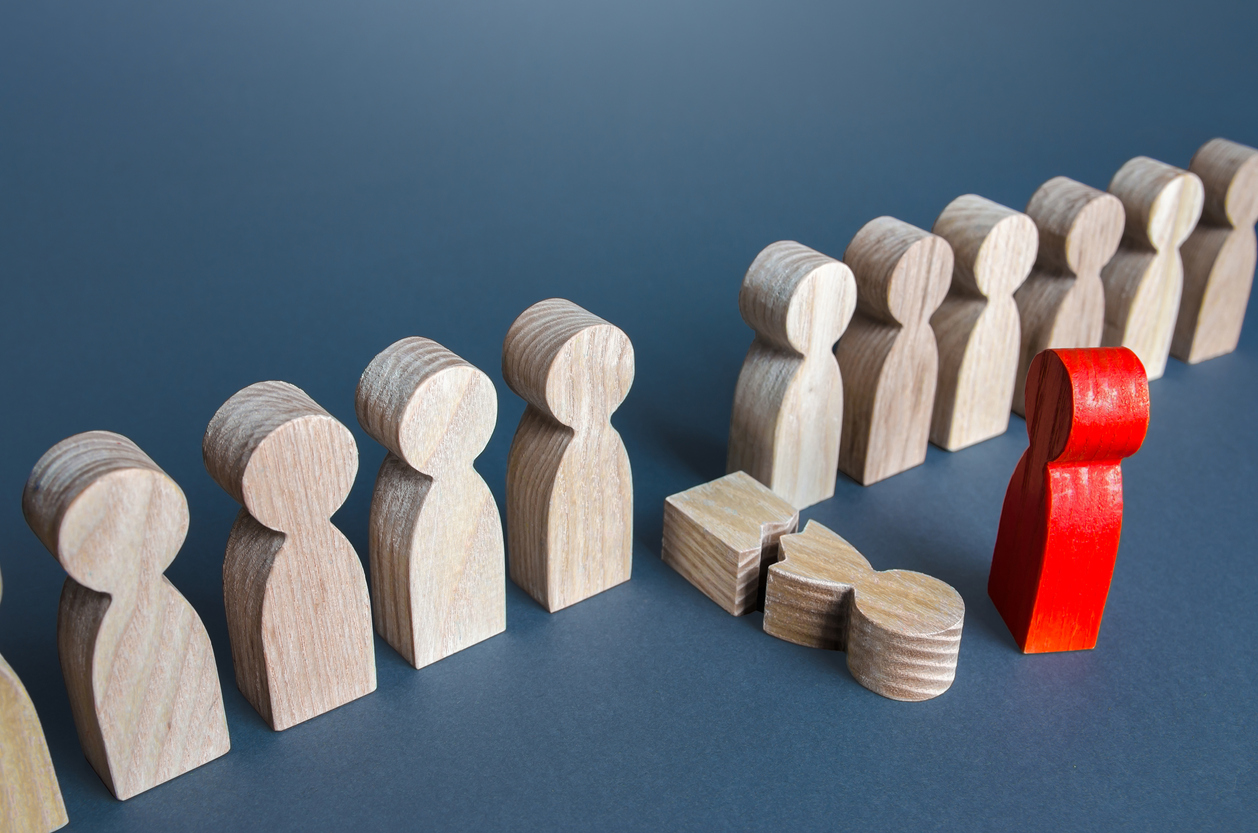 Rooster Teeth, Warner Bros. Discovery's fandom, sci-fi and gaming entertainment division, had a lengthy response via Twitter on Monday to a former employee who claimed she was harassed and underpaid.
Kdin Jenzen, who worked at Rooster Teeth from 2013 until leaving earlier this year, published a 2,257-word blog post on Saturday about her time with the company.
Jenzen claims she suffered homophobic and transphobic harassment, including the use of slurs and coded words that referred to slurs. When she protested, she was told "it's just a joke."
Jenzen, who uses she/they pronouns, added that HR didn't help after her complaints and she was assigned long hours at substantially lower pay than similar workers.
[RELATED: Enter our Workplace Wellness Award by Nov. 4 to showcase your HR, wellness & comms initiatives.]
In a statement released Sunday, Rooster Teeth said, "We are disheartened to hear of anyone who has experienced pain resulting from prior experiences working at Rooster Teeth and support the resolution of interpersonal conflicts through direct and honest dialog."
Rooster Teeth acknowledged that since its inception in 2003 "we have faced inevitable mistakes and interpersonal challenges" and added, "Many individuals at Rooster Teeth acknowledged personal responsibility for their actions both internally and externally."
Our statement: pic.twitter.com/q3gvA8l5vr

— Rooster Teeth (@RoosterTeeth) October 16, 2022
Rooster Teeth co-founder Geoff Ramsey also shared a long message on Twitter apologizing to Jenzen.
The company's statement came under fire from fans.
lmao pic.twitter.com/6h1RdiFN7O

— LeviLagann (@LeviLagann) October 16, 2022
This is the statement? Surely we got something else in the drafts. You gotta be working on something else right? Right? pic.twitter.com/hwx57LKDOb

— BoomerNA (@BoomerNA) October 16, 2022
Pay. Your. Employees. What. They. Are. Owed.

— Garrett (@Ic3mancom3th) October 16, 2022
Why it matters: The best way to avoid bad PR from employees and former employees is to treat them properly in the first place. By not dealing with the issue when it first arose in 2016, they allowed it to grow and left Jenzen feeling she had no choice but to go public. Rooster Teeth missed their second opportunity to handle bad PR by releasing a long, rambling statement that seemed to make excuses rather than addressing the problem or apologizing.
Don't use traditional mass marketing for Gen Z
A new study says communications professionals should throw away their traditional mass marketing playbooks when reaching out to Gen Z. The group is rejecting mainstream pop culture and embracing niche culture trends at a quicker pace than other generations.
The majority (91%) of those aged 18 to 25 said there is no "mainstream" pop culture, according to the study, where 1,000 types of Gen Z-generated content were examined across popular apps to find emerging themes and groups.
"[Gen Z is] not just a monolithic group anymore," said Maxine Gurevich of Horizon Media's WHY Group.
The study identified five popular Gen Z subcultures including gaming, entertainment, education, fashion and beauty.
"I think it's important to understand that in order for marketers to truly meet them, they know that they're ever-evolving and they're fluid and really hard to pin down," Gurevich said. "But you have to understand their [social] algorithm more than ever today. Their algorithm is what shakes them, their algorithm is what defines their passion points, and it also amplifies them."
Why it matters: The days of latching onto one popular show, movie or musical artist and using that to reach an entire generation are over. Communicators must get more specific in their audience segmentation and make smart use of influencers to reach the precise subgroups they're interested in.
Twitter may change its policy on permanent user bans
Twitter is in the process of reviewing its policy on permanent user bans.
The social media network is looking at other content moderation tools that could replace its current policy.
The change comes as Tesla CEO Elon Musk is moving forward with plans to buy the social network.
On its website, Twitter says it currently issues permanent suspensions for users who break the rules "in a particularly egregious way" or have "repeatedly violated them even after receiving notifications from us."
In addition, the social network says violations that currently lead to a permanent ban include violent threats, terrorism, harassment and hate speech.
Those who share misinformation get five strikes leading to a permanent ban. Also, Twitter issues temporary account suspensions and labels or reduces the visibility of content that breaks its rules.
Company representatives told Financial Times that the proposed changes are unlikely to lead to the return of former President Donald Trump, who was banned for inciting violence in the wake of the Jan. 6 Capitol riots.
Why it matters: These changes could change the environment on Twitter and introduce trolls, or they could encourage people seeking unmoderated speech to join (or rejoin). Stay tuned for more developments.
Data shows Tweet editing hasn't led to major spike in new Twitter users
Tweet editing hasn't immediately resulted in a boom for Twitter Blue.
Sensor Tower data cited by Social Media Today shows a small spike for Twitter in app ranking date on Oct. 4 when tweet editing launched in Australia, Canada and New Zealand and on Oct. 6 and Oct. 9 after editing was launched in the U.S., but their rankings have dipped recently.
Tweet editing on Twitter Blue allows users 30 minutes to revise their tweets, and five edits within that time period.
Twitter recently raised the cost of Twitter Blue from $2.99 to $4.99 per month.
Elon Musk, who is currently moving forward with purchasing the company, has said in the past that the service should be cheaper and offer verification of some form within the package.
Why it matters: Editing tweets hasn't paid off for Twitter yet. What would you pay for Twitter that would make your work easier? Send your ideas to chrisp@ragan.com.
Chris Pugh is a staff writer for PR Daily. Follow him on Twitter and LinkedIn. Send story ideas to ChrisP@Ragan.com.
COMMENT
Tags: Gen Z marketing, Rooster Teeth, Twitter