Seinfeld's awkward fashion shoot and Burger King's big overhaul
Plus: Workers are still concerned about COVID exposure at work.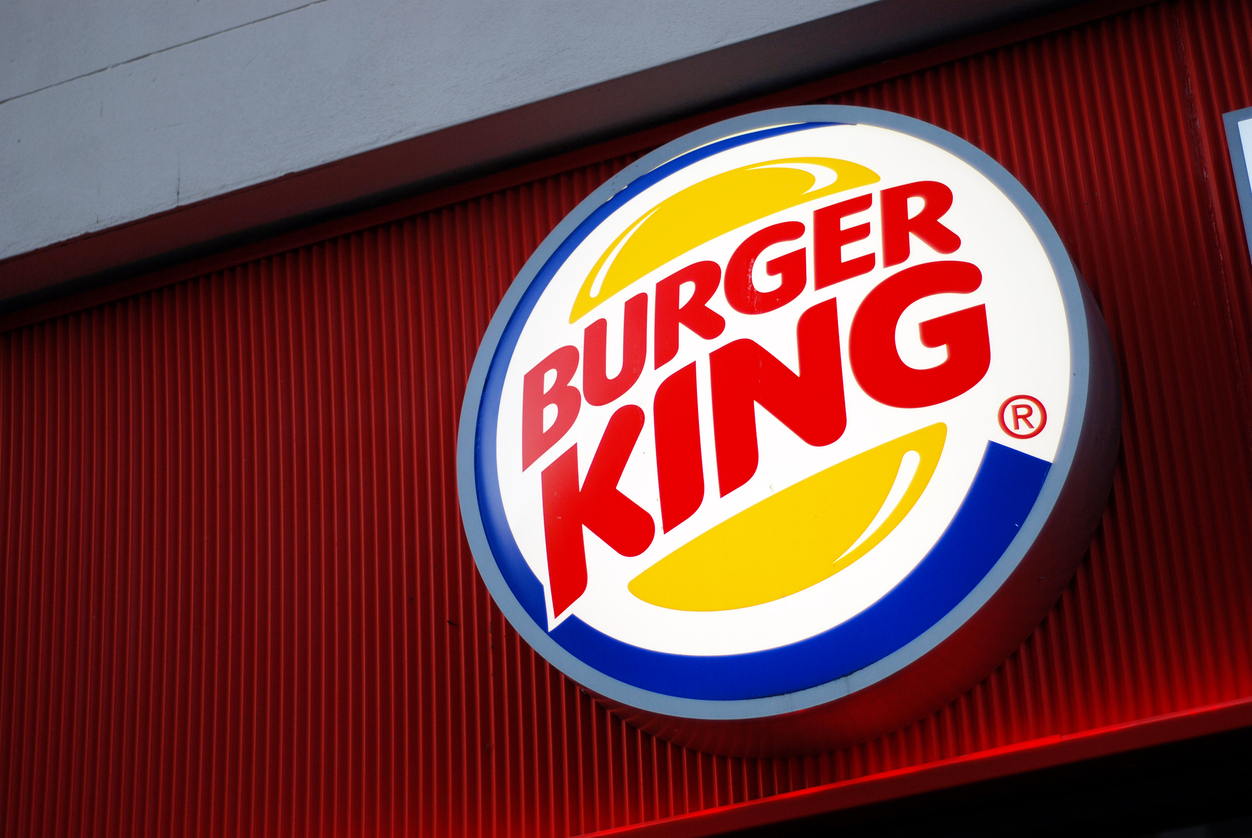 Comedian Jerry Seinfeld is now a fashion model, and the internet has some thoughts. Last week, Kith released a series of images that show Seinfeld donning football jackets, baseball caps and neon-colored shoes. Twitter users shared their thoughts on the campaign, comparing Seinfeld's look to that of a "Web3 startup founder" to a "hip-hop mixtape DJ." Others said they were glad to learn about Kith and didn't understand why "everyone" was making fun of Seinfeld. 
why Jerry Seinfeld look like a web3 startup founder who pays Forbes for features then puts "as seen in Forbes" on the company website pic.twitter.com/vTv1gErrwx

— litquidity (@litcapital) September 6, 2022
I didn't know of kith before today but Jerry Seinfeld looks great in all those outfits, I don't know why everyone is making fun of him.

— Sam Raskin (@samraskinz) September 6, 2022
The 68-year-old comedian isn't the only 60-something to partner with Kith; earlier this year, the New York streetwear brand worked with Steve Buscemi. Could it be that boomers are having a fashion moment? Or maybe they're going for an ironic sort of cool? Maybe. But companies should make sure its brand ambassadors reflect the audience they want — whoever that might be. 
Here are today's other top stories:
Burger King invests $400 in major brand overhaul
Over the next two years, Burger King is investing $400 million in a major advertising and renovation plan. Called "Reclaim the Flame," the plan includes $120 million in ad spending and $30 million worth of improvements to Burger King's app and Royal Perks loyalty program. It also designates $250 million for a "Royal Reset," which includes upgraded kitchen equipment, restaurant technology and building enhancements. "We are relentlessly pursuing a better experience for our Guests," Tom Curtis, president of Burger King North America, said in a press release. "Our plan is focused on a few important priorities — operational excellence, refreshed image and enhanced marketing — that when put together, provide a superior experience for our Guests." 
Why this matters: The investment couldn't come at a better time. According to Business Insider, Burger King's 2021 sales lagged behind McDonald's Chick-fil-A, Taco Bell, Wendy's and other chains. The rebrand could be just what Burger King needs to inject new life into its look and guest experience. 
MEASURED THOUGHTS
According to Gallup's most recent COVID-19 tracking poll, 33% of workers are still "very" or "moderately" concerned about workplace exposure. The number is a new low, but only slightly lower than last November (36%), when infection rates were similar to today but death rates were higher. The poll also found that working women worry significantly more than working men — 41% compared to 26% — and that education workers are currently the most likely occupation type (53%) to express concern about exposure. They are followed by health care workers (42%), white-collar workers (33%) and blue-collar workers (24%).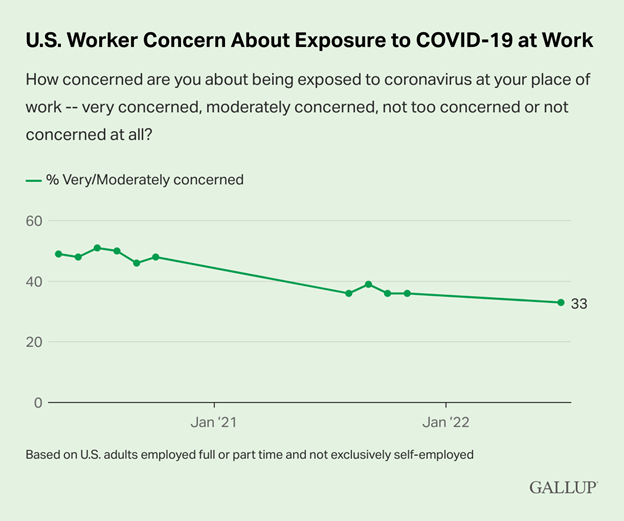 Although concern about exposure to COVID-19 while on the job is at a new low, it's still challenging to coax remote workers back to the office. Employers need to recognize their employees' desire to stay healthy and how that factors into workplace preferences. 
Snapchat provides voter registration tools 
With U.S. midterms fast approaching, Snapchat is taking steps to encourage users to vote. Its newly redesigned Register to Vote tool, created in partnership with BallotReady, helps users register to vote and even allows 16- and 17-year-old users to pre-register in select states. A new activity-sharing feature, Voting 101, also encourages Snapchatters to learn about elections and improve civic engagement. The feature includes in-app instructional videos on how to register to vote, how to become a poll worker and other aspects of the voting process. Snap explained it will continue to leverage Augmented Reality with lenses and filters, and said content curators will feature local Map stories highlighting voter engagement. 
Why this matters: Snapchat has the power to reach young audiences and improve political engagement. Its latest efforts to encourage more youth to share their voice can play a big role in influencing voting behavior. 
Dawn Olsen is a writer who went to an out-of-state engineering school (Purdue University) to get an English degree. She has lived in Indianapolis for 10 years and spends far too much time on Twitter. In fact, she's probably thinking about Twitter right now.
COMMENT
One Response to "Seinfeld's awkward fashion shoot and Burger King's big overhaul"
K Evans

says:

Burger King: The story takeaway shouldn't be about timely spending. Instead of Burger King spending 400M on a brand overhaul, all they need to do is spend a quarter of that on selling food that people like. In N Out isn't popular because they spend millions on useless campaigns, they just have good-tasting food and offer it at a good price. (You don't have to agree with this, but I let the cars lined up around the block sell it.) No need to spend millions on gimmicky slogans like the Royal Reset. How OUT OF TOUCH is this PR anyway? It's not marketing or a better seat that people are after, it's good food. BK Just needs to stop value engineering soggy burgers and just sell real food! The takeaway is, don't be out of touch and understand what customers want. Then create a strategy around delivering something awesome and not on gimmicky catch phrases. The Royal Waste of Money.