Self-editing checklist
For when you just can't get another set of eyes on your work.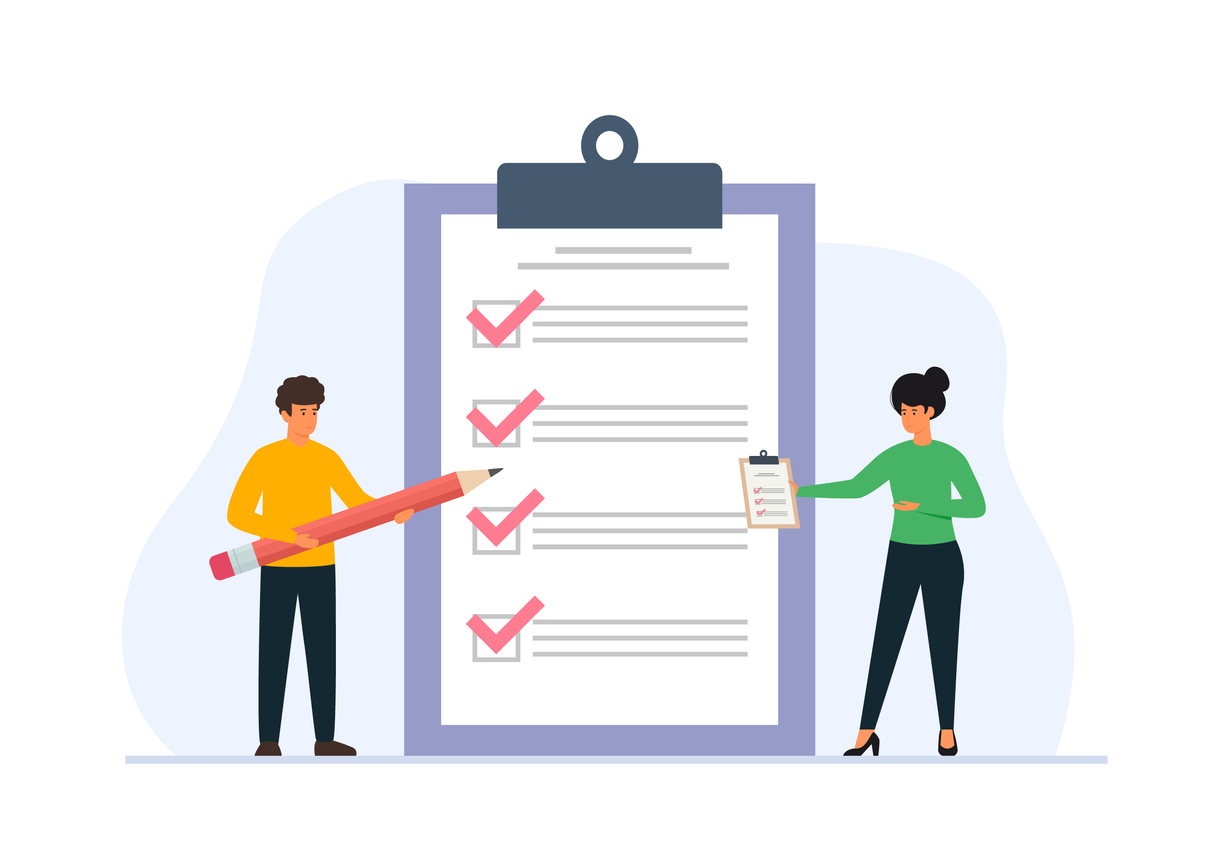 Everyone needs an editor.
Unfortunately, sometimes you have to be your own editor.
It isn't an ideal state of affairs, but it's a realistic one. Whether you're in a small department or you're just on a tight timeline, there will be moments when you have to read your own writing and determine if it's good enough to send out into the world.
We've already published tips and techniques that will help you edit yourself. But let's talk about what specifically you should be looking for in any given story and how to get your story out the door in the best shape possible.
And remember — editing is about more than just grammar and avoiding typos!
Content
This piece considers my audience and their needs.
This piece achieves my communications goals.
I know how I'll measure the success of this piece.
Format
This piece includes a strong call to action.
This piece is the right length.
This piece includes necessary contact information.
I've included relevant hyperlinks, attachments or photos.
I've checked to make sure I'm in compliance with our style guide.
I've included clear attribution for any quotes or data.
I've included a headline or subject line and relevant subheads.
Grammar and spelling
Remember that automated grammar or spell checks are great tools, but they often make mistakes. Use them to flag areas of potential concern, but rely on your own judgment first and foremost.
I've examined each red squiggle to make sure it isn't a typo.
I've manually run my Word processor's spell check, just to be safe.
I've examined each blue grammar squiggle to make sure I'm correct.
I've double checked proper nouns, especially people's names.
I've double checked any words or phrases I usually struggle with.
Additional proofing
I've read the piece out loud.
I've read the piece from beginning to end.
I've read the piece from the end to the beginning to get a different perspective.
Other
I've gotten approvals from other key stakeholders.
I know how the piece is to be delivered (e.g., sent via email or loaded into a CMS).
I know how the item will be distributed via social, media relations and other channels.
Have you completed the checklist? Then congratulations, you've done all you can to make sure your piece is its best self, even with minimal outside support.
Remember, you will inevitably make mistakes, even with the best self-editing in the world. Do your best to forgive yourself when that happens. You're only human.
Happy editing.
Allison Carter is executive editor of PR Daily. Follow her on Twitter or LinkedIn.
COMMENT