Visualizing green: Showing sustainability in the climate-conscious age
Here's how to align your images with a commitment to protecting the environment.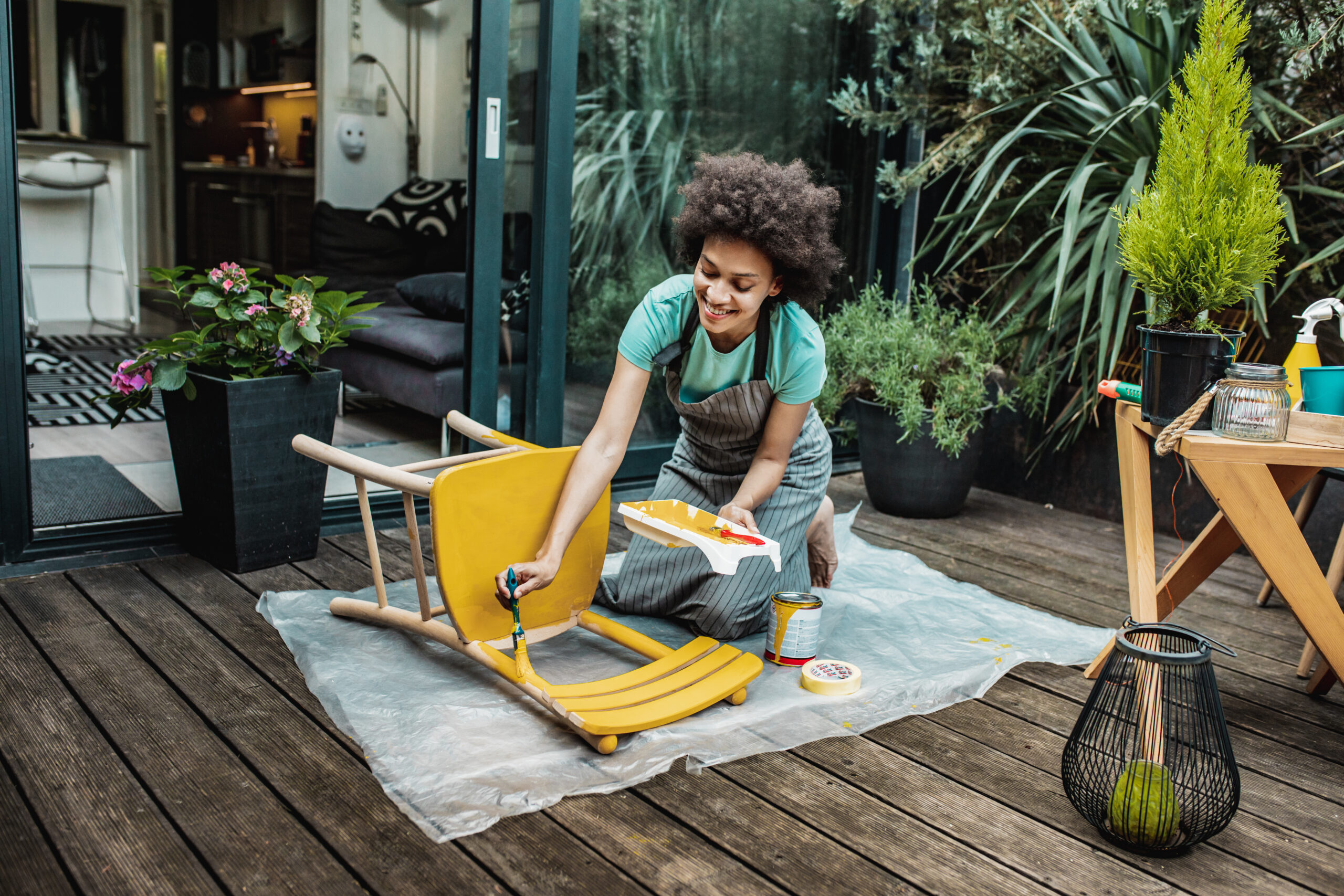 In today's climate-conscious world, sustainability is no longer considered a niche interest or passing phase. According to iStock's VisualGPS research, 90% of people worldwide are practicing sustainability on a consistent basis.
As consumers become more environmentally aware, their everyday behaviors around sustainability are shifting — as are their expectations for brands. In order to best meet audiences' evolving sentiments and lifestyle choices, brands must update their marketing toolkit to better reflect the consumers' modern eco-conscious ideals.
While campaigns could once rely on pictures of polar bears and shrinking ice caps, those broad, cliché images no longer resonate with consumers. Instead, visual storytelling must take a more granular approach, utilizing visual content that demonstrates sustainable practices in ways that are easy, convenient — and can fit into consumers' daily lives.
Below are four best practices for brands looking to enhance sustainable-driven visual content, homing in on specific preferences and behaviors of climate-minded consumers:
Model eco-friendly behaviors.

According to VisualGPS' research, 79% of consumers are actively trying to reduce their plastic usage — and they're looking for brands to follow suit. In fact, 53% of consumers only buy from brands that make an effort to be eco-friendly. To address these preferences, brands must ensure they're meeting modern standards of sustainability, rethinking the photos and videos they utilize for marketing campaigns.
Showcasing green packaging decisions, such as using glass containers or recycled materials over single-use plastics, can help consumers differentiate between brands. Even small details within content, such as including reusable to-go cups, cloth bags, or metal straws can nod to a brand's commitment to sustainability while embodying the everyday actions consumers are taking to fight climate change.
Rethink representations of sustainability.
Traditionally, sustainability marketing conjures imagery of plants and solar panels, motifs now too impersonal and oversaturated to stand out. Instead, brands should opt for imagery that feels more impactful and personalized to everyday consumers, showcasing the individual impact they can have on the planet.
Simple swaps will build meaningful bonds with consumers to show that the brand sees and appreciates the personal contributions consumers are making toward sustainability. Consider, for example, finding visuals that show driving electric cars over traditional vehicles, or purchasing second-hand clothes.
Marketers can also take visual storytelling beyond recycling. Depicting actions like composting or upcycling items can show a deeper understanding of the real efforts it takes to create a more sustainable world, addressing mounting consumer behaviors.
Assuage climate-induced fears.
A third of U.S. adults surveyed by VisualGPS say they spend more time thinking about the climate now than they did pre-pandemic. With climate change causing a new wave of eco-anxiety, marketers have an opportunity to acknowledge and ease these fears by depicting a greener world.
By using aspirational and future-facing visuals, marketers can celebrate consumer contributions and invoke the greener future possible if we continue to embrace these efforts. These visuals can be accessible: small lifestyle changes that are increasingly becoming the norm, like EV charging stations, people eating plant-based diets, or grocery stores utilizing reusable bags. Or, brands can tap assets that depict industries that are investing in innovation technologies and initiatives that will bolster sustainability on a larger scale, such as geothermal energy plants or carbon sequestration.
Embrace intersectionality
While visuals featuring BIPOC consumers have grown 14 times in the last 6 years according to iStock's most popular visuals, there are still significant strides to be made. In sustainability-focused visuals, white people remain the most pictured, appearing in over half of the most-used visuals, while Latinx people are seen in just 12%.
These depictions are disproportionate to actual consumer behaviors. BIPOC consumers are more likely than white counterparts to say that they have personally made progress towards living a more environmentally sustainable lifestyle, emphasizing the need for diverse content.
Similarly, younger generations are still depicted as the face of sustainability, with young adults pictured in 6 times as many sustainability-related visuals as older consumers.
Those with disabilities or in the LGBTQ+ community are shown in less than 1% of sustainability-related visuals. When evaluating content, brands must keep in mind the wide range of people that care about the environment and want to see themselves represented, and choose diverse, representative visuals.
With the shift towards sustainability comes a reckoning for brands. As consumers embrace green lifestyles, brands must embody these behaviors and match their values. By elevating visual storytelling, brands can better reflect the eco-conscious world around them, and forge deeper, more emotional connections to audiences eager to make a difference.
Dr. Rebecca Swift is the global head of creative insights for iStock.
COMMENT