Skechers handles unexpected Ye visit, Ralph Lauren's apology and more
Also: Ohio deli TikToks make chicken salad hot.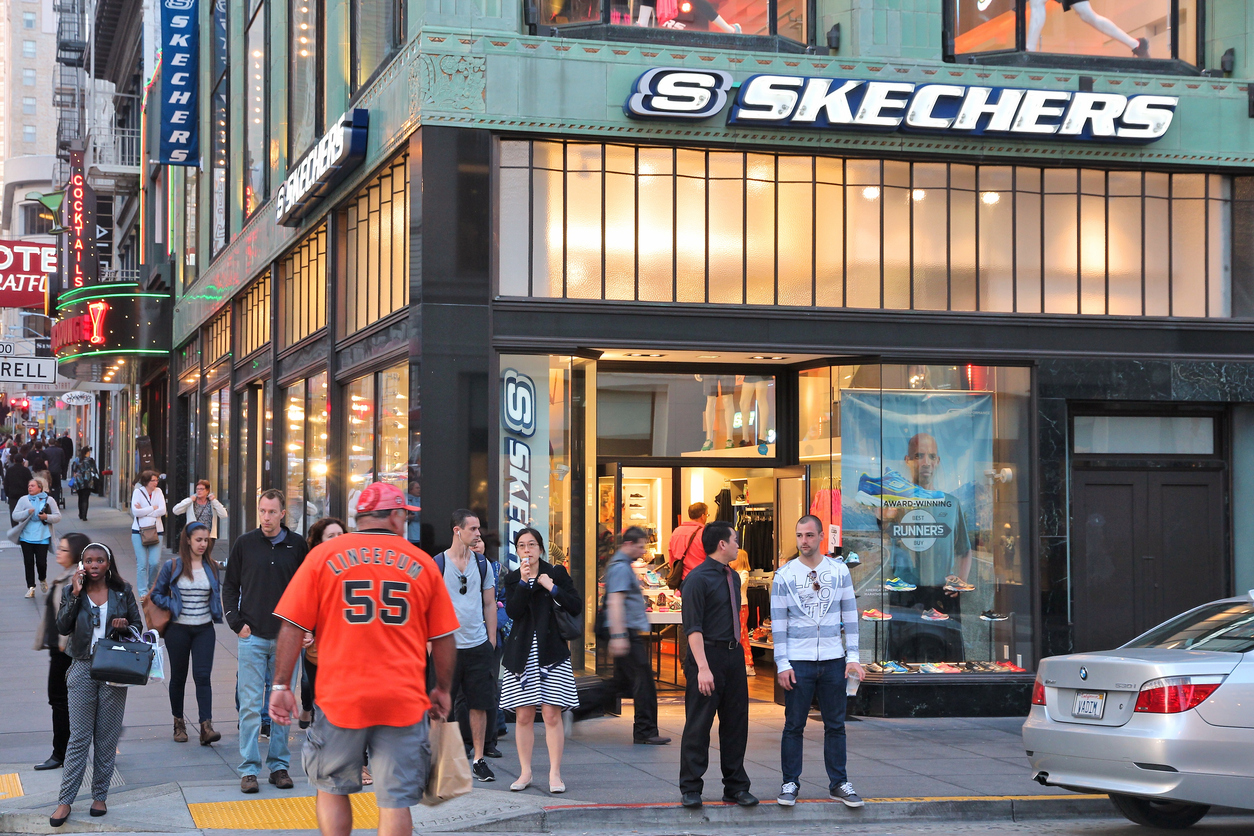 Skechers responded quickly after Ye, the artist formerly known as Kanye West, showed up unannounced at one of its Los Angeles buildings.
TMZ reported that Ye was interested in finding a new partnership with Skechers after Adidas terminated their agreement after Ye's antisemitic comments. Adidas hammered by the public and PR experts over not responding quicker to the situation.
Skechers said in a statement Wednesday that the controversial rapper arrived "without invitation" and was engaged in "unauthorized filming."
[FREE WEBINAR: How to develop a comms plan … that actually works!]
Ye was escorted out of the building "after a brief conversation," the statement said.
"Skechers is not considering and has no intention of working with West," the company said. "We condemn his recent divisive remarks and do not tolerate antisemitism or any other form of hate speech."
Why it matters: Skechers responded quickly when it was pulled into the national story. The company made a strong, unequivocal statement that left no room for others to think they might do business with him.
Ralph Lauren apologizes after accusation of stealing Indigenous designs
Luxury fashion brand Ralph Lauren has apologized after facing an accusation of plagiarizing Indigenous designs, DW reported.
Beatriz Gutierrez, the wife of the president of Mexico and head of a cultural affairs commission, posted a photo of a Ralph Lauren jacket and claimed the company used designs from the Contla and Saltillo peoples from Mexico.
"Hey Ralph: We already realized that you really like Mexican designs," Gutierrez wrote. "However, by copying these designs you're committing plagiarism, and as you know, plagiarism is illegal and immoral. At least acknowledge it. And hopefully you will compensate the original communities that do this work with love and not for million-dollar profit."
View this post on Instagram
Ralph Lauren apologized and said it was "surprised" the product was still on sale after telling stores months ago to remove it.
"We are deeply sorry this happened and, as always, we are open to dialogue about how we can do better," the fashion company said in a statement, adding that all new products using Indigenous designs after its Summer 2023 collection will be created under a model of "credit and collaboration."
Why it matters: Brands and communicators need to follow up on their internal and external comments. Ralph Lauren should have done more to make sure the items were not being sold. Not doing so gives the impression that the company is not following through on its message.
Customer reviews help propel Ohio deli's TikTok videos
An Ohio restaurant has found social media success after making TikTok videos which feature customer reviews and conversations with its personable owner.
"We've been here for a very long time," Wael Herbawi, the owner of  81st Street Deli in Cleveland told a television reporter"Our food has always been well known."
But the restaurant has found new success with its testimonial videos, which started when
Herbawi took a video of customer Tenisha Godfrey talking about her love for chicken salads.
The video picked up over 10 million views and has been shared by celebrities including Lizzo.
"They say that my voice is comforting, like 'Oh my gosh, I love you,' 'I can't stop watching this video,' people are making songs out of this video. It's so funny," said Godfrey.
Herbawi said likes and comments are turning into new customers and business for the deli.
"(They are coming from) Chicago, Atlanta, California Las Vegas, New York, all over and all over Ohio," he said.
The customer review videos continue to be successful for 81st Street Deli.
Why it works: Honest customer reviews with the personable and humorous Herbawi have helped make the videos successful for the deli. The videos have turned the deli into a tourist stop for those who visit Cleveland.
The state of podcasting is crowded but still strong, report says
Podcasts continue to do well, but there's intense competition.
That was the main takeaway from MuckRack's annual State of Podcasting report, which was released Thursday morning. The company surveyed nearly 600 professional podcasters on challenges, content and pitching preferences.
The survey found:
81% of podcasters are responsible for sourcing their own content ideas.
45% of episode ideas come from current events and less than 25% come from pitches.
39% are prioritizing paid guests.
More than half of podcasters record videos of their show and 70% rely on social media for promotion.
While ads are still popular for podcasters who monetize (34%), more are using paid subscriptions (12% increase) compared to last year. Eight percent noted that live events, branded content and sponsored episodes as other ways they monetize.
The number of pitches podcasters are receiving increased by 3% compared to last year.
"Podcasts continue to serve as a core component to any earned media strategy, particularly for reaching niche audiences," said Greg Galant, cofounder and CEO of Muck Rack. "Our survey showcases that while podcasters feel podcasts will be even more popular in the future, there is a consensus that there are too many of them. Over the next few years, we'll be watching closely to see how the medium matures and how podcast publishers consider monetization as the space becomes more and more crowded."
Why it matters: Reaching out to podcasts with pitches and advertising partnerships are still a viable option for professional communicators. That said, with the large number of podcasts out there, it's important for public relations professionals to find details about the reach of the podcast and if the podcast's audience is right for your message before moving forward.
Chris Pugh is a staff writer for PR Daily. Follow him on Twitter and LinkedIn. Send story ideas to ChrisP@Ragan.com.
COMMENT