Slim Jim's commenting strategy, a ban for a misogynistic influencer and Google's local news partnership
Plus: LGBTQ+ listeners are podcast connoisseurs.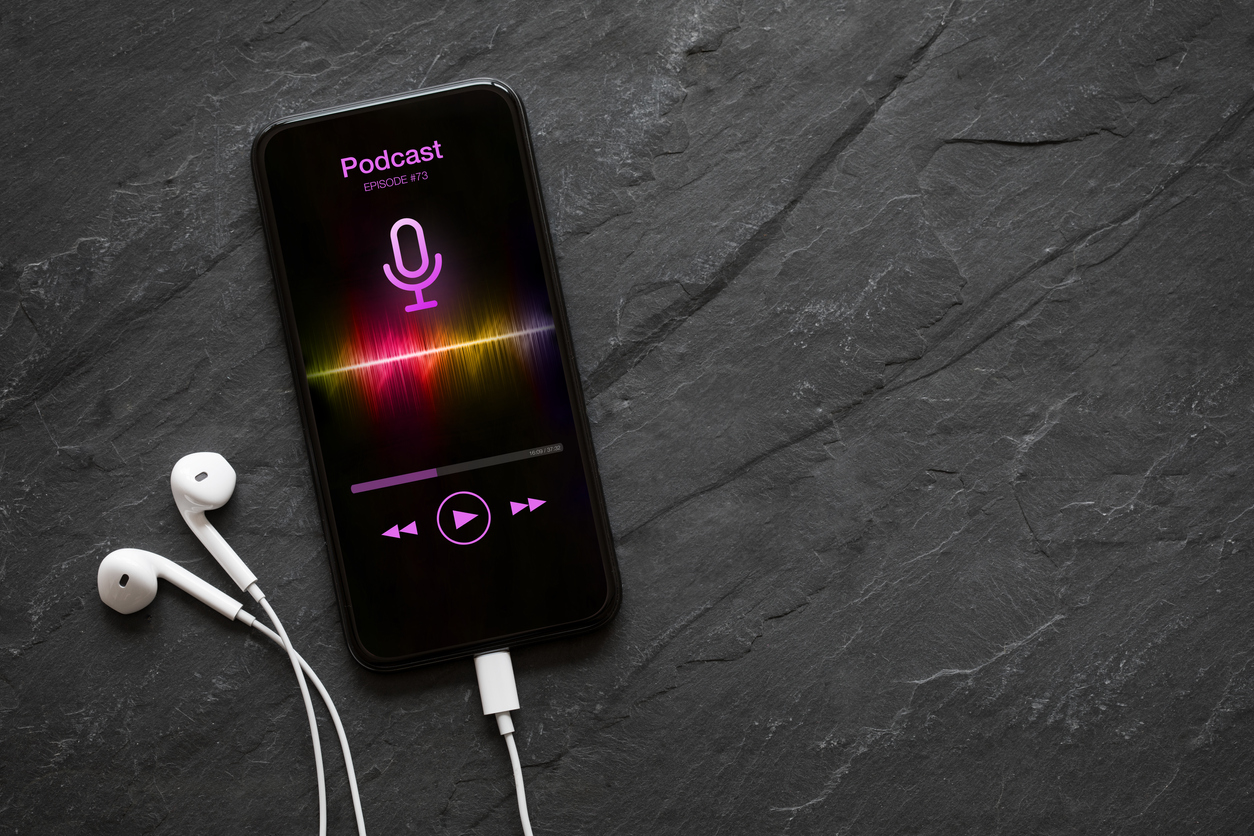 When Slim Jim joined TikTok in February, it positioned itself as the "CEO of verified comments." Since then, the snack brand has built a reputation for commenting on as many videos as possible. The tactic seems to be working. In just six months, more than 3.6 million people have followed the meat stick brand. Slim Jim's rapid growth is completely organic, too, and its follower count has surpassed that of Nike (2.7 million), McDonald's (2.3 million) and Chipotle (1.7 million). 
To launch the TikTok account, Slim Jim's holding company, Conagra, partnered with creative agency 180. "We were going to be the verified creator that would make sure that no matter what, you rang the bell, we came running and we showed up [and commented]," Evan Weissbrot, president of 180, told AdAge. "None of [our content] is technically viral — it's performing at our baseline — but we're the first brand on TikTok to be a viral commenter." 
While every brand wants to engage its social media followers, few do it as well as the beloved snack company. Slim Jim's TikTok account has an astounding 20% engagement rate and focuses more on timeliness than high production quality. It's a case study demonstrating how well brands can perform if they are proactive about engaging with others' posts, instead of solely responding to comments on their own posts.
Here are today's other top stories:
Google launches $15 million ad campaign with local news media
Earlier this month, Google launched a $15 million digital and print ad campaign that runs with local news media. The campaign, which goes through October, highlights news associations who have used Google News Initiative programs to bring important news stories to communities. The investment is part of an ongoing effort for Google, who announced a redesigned, customizable Google News experience in June. 
Through programs and partnerships, the tech giant works with more than 2,000 local news publishers across the U.S. It offers free online and in-person training, educational resources, workshops and cohort-based programs where publishers can learn from one another. LION Publishers, a nonprofit that supports local journalism entrepreneurs, is one of the many organizations that benefits from the Google News Initiative. Chris Krewson, executive director of LION Publishers, told MediaPost that the partnership has helped them train, coach and fund nearly 200 independent newsrooms. "These efforts, coupled with broader industry research, have helped us, our members and the industry … gain a better understanding of what sustainable independent news businesses look like."
Why this matters: The partnership increases online audience engagement, yes. But more importantly, it helps people find local news more easily and allows them to delve into stories. What's more, Google News also helps readers identify stories that have been frequently cited by other news organizations, decreasing the spread of misinformation. And of course, it also means more  opportunities for PR pros to pitch and get their stories placed in well-read, high-quality media. 
MEASURED THOUGHTS
Over the past few years, the number of LGBTQ+ podcasts has increased significantly. There are LGBTQ+ comedy podcasts. LGBTQ+ horror podcasts. Podcasts about historical "bad gays." Podcasts about Marvel's X-Men. Oprah even put together a list of podcasts that will "make you proud year-round." LGBTQ+ consumers are podcast connoisseurs, in other words. 
According to a report from Luminate Entertainment, LGBTQ+ consumers are 49% more likely to spend money on live streaming podcasts than the general population. They are also 34% more likely to spend money on pre-recorded podcasts. Listeners are particularly interested in podcasts focused on culture and leisure, with 47% more likely than average to listen to art-related podcasts. LGBTQ+ consumers are also 22% more likely than the average consumer to have a paid subscription to platforms like Spotify, Amazon Music and Apple Podcasts. Even alongside these mainstream platforms, alternative platforms such as Patreon are seeing more paid subscriptions from the LGBTQ+ population. An overwhelming majority (81%) of LGBTQ+ consumers have a subscription through Patreon. Offering listeners the opportunity to customize their listening experience is a big plus, and podcasters should consider how they can make their platform a one-stop shop for podcast episodes, video content and fan merchandise. 
Social media platforms ban misogynist Andrew Tate
Social media companies are no longer providing a platform for notorious misogynist Andrew Tate, an influencer and former professional boxer. Known by his fans as "the king of toxic masculinity," Tate has been banned from five social media platforms: Instagram, Facebook, TikTok, Twitter and YouTube. And according to Dexerto, Tate has reportedly deleted his Twitch channel as well. 
Meta confirmed to NPR that Tate has been banned from its platforms for violating its policies regarding dangerous individuals and hate speech. TikTok also permanently banned Tate. A spokesperson for TikTok told NPR, "Misogyny is a hateful ideology that is not tolerated on TikTok. Our investigation into this content is ongoing, as we continue to remove violative accounts and videos." Videos of Tate's most controversial statements, including going into detail about acting violently against women, comparing them to property and supporting rape, had been watched more than 11 billion times. He also had 4.7 million followers on Instagram before he was banned. 
Why this matters: Andrew Tate's accounts were a one-stop shop for hate. By banning him from their platforms, social media platforms have helped counter his hyper-misogynistic stances on women and masculinity, which were influencing students. Brands should make an effort to keep an eye on influencers' content and make sure that it doesn't display problematic behavior or encourage violence.
Dawn Olsen is a writer who went to an out-of-state engineering school (Purdue University) to get an English degree. She has lived in Indianapolis for 10 years and spends far too much time on Twitter. In fact, she's probably thinking about Twitter right now.
COMMENT