Smile Train's Nijha Diggs shares the lessons of COVID-19
What are the takeaways from WFH and the crises of 2020 that should be carried into the future? One PR pro weighs in.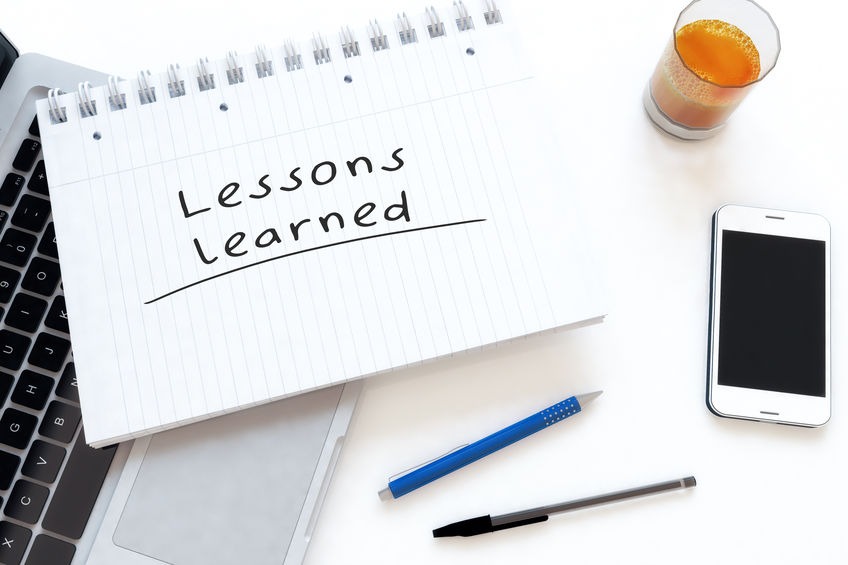 It's been a challenging year—but there are some important lessons embedded in the challenges of COVID-19 and remote work.
It's forced many to reexamine their work/life balance, to deepen connections with work colleagues and find new modes of collaboration. It's asked some to slow down, travel less and spend more time with family.
Nijha Diggs, senior director of public relations for Smile Train, says an unintended consequence of the pandemic has been extra time with parents, particularly her mom who she calls her "rock."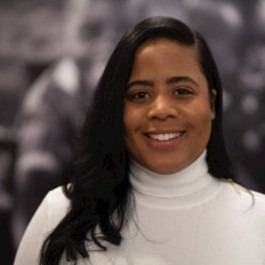 We caught up with Diggs for the latest in our Day in the Life series. Here's what she had to say about work and life during the past several months:
1. How much coffee do you drink during a day?
Diggs: I've never been a coffee drinker. Instead of a cup of joe to start my day, I kick it off with some positive words of encouragement and affirmation. These words of encouragement and affirmation help set the tone for my day.
2. Who is the most important person you talk to every day?
Diggs: Professionally: My team at Smile Train. We have so many projects that we are juggling on a daily basis, so it is important for us to stay connected throughout the day, especially now that we are working remotely and are unable to communicate face-to-face. It is really important that my team feels supported and motivated every day.
Personally: My mom. She is my rock, my confidant, and my best friend. We literally talk about anything and everything. I think it is so important, especially now, to communicate more with my family and friends on a daily/weekly basis, whether it is over the phone, Facetime, etc.
3. How much of your day is spent on Zoom calls?
Diggs: It varies from day to day. On a regular day, I can spend roughly 4-5 hours on Zoom calls and on a busy day, I can spend anywhere from 6-7 hours on video. It is definitely the most commonly used communication tool amongst my colleagues.
There are times I totally get the phrase, "Zoom fatigue," so I've learned to take quick breaks during the day—whether that is a phone call to check in on a friend or family member, or even a quick walk around my neighborhood for lunch. This helps me get my mind off of work, even if it is just for a few minutes. I also find that it helps me stay more focused on what I need to get done and increases my productivity throughout the day.
4. What's a tool you couldn't live without right now?
Diggs: I rely on my calendar for everything. It reminds me about important meetings, appointments, birthdays, etc. I honestly can't live without it, especially while I am working from home!
5. What's been the biggest change you've faced since the pandemic started?
Diggs: Quarantine has drastically impacted my day-to-day life, but it has taught me so many valuable lessons about what is really important. For instance, having a work/life balance has already been an important lesson for both myself and Smile Train's company culture.
Although the lines between work and leisure sometimes blur when working from home, I always find a way to recharge.
6. Are you still working from home? If so, what's been your favorite part of WFH?
Diggs: Yes, I have been working from home since the beginning of March, when the pandemic first hit New York City. I will say that I do not miss the hustle and bustle of a NYC commute. Working from home has created more flexibility in my daily routine and has allowed me to be more present and engaged "at work" with less distractions.
On a personal note, I've had the opportunity to spend more time with my parents. I have a very close-knit family and when [shelter-in-place orders] first went into effect, I went to stay with them for a period of time. I am so grateful for all of the time we've been able to spend together this year (and the time we will spend together). It has been so special.
7. What's your No.1 message to clients, co-workers or employees for the rest of 2020?
Diggs: In the era of COVID-19, PR and social media have taken the driver's seat and have played a key role in keeping businesses afloat. PR and social helps to drive awareness and engagement amongst supporters, donors, etc.
One thing I've learned early in my career is to be flexible and open to adapting to the current trends, all while staying true to your company values and mission. I encourage my team to stay hungry by being proactive, and to think big and outside of the box. Some of the best ideas have been created at home.
8. What makes you hopeful about the future of PR? Any big predictions for 2021?
Diggs: One thing about PR is that it is always constant. I believe more organizations are going to invest more in PR as they are seeing it as an essential piece to their business and bottom line. I am hopeful that we will return to a level of normalcy in 2021, however, we should be prepared to weather any storms that may come our way.
We can get through this together.
COMMENT