Social media remembers Princess Diana, Snap cuts programming and AI journalism
Plus: Twitter rolls out Circles.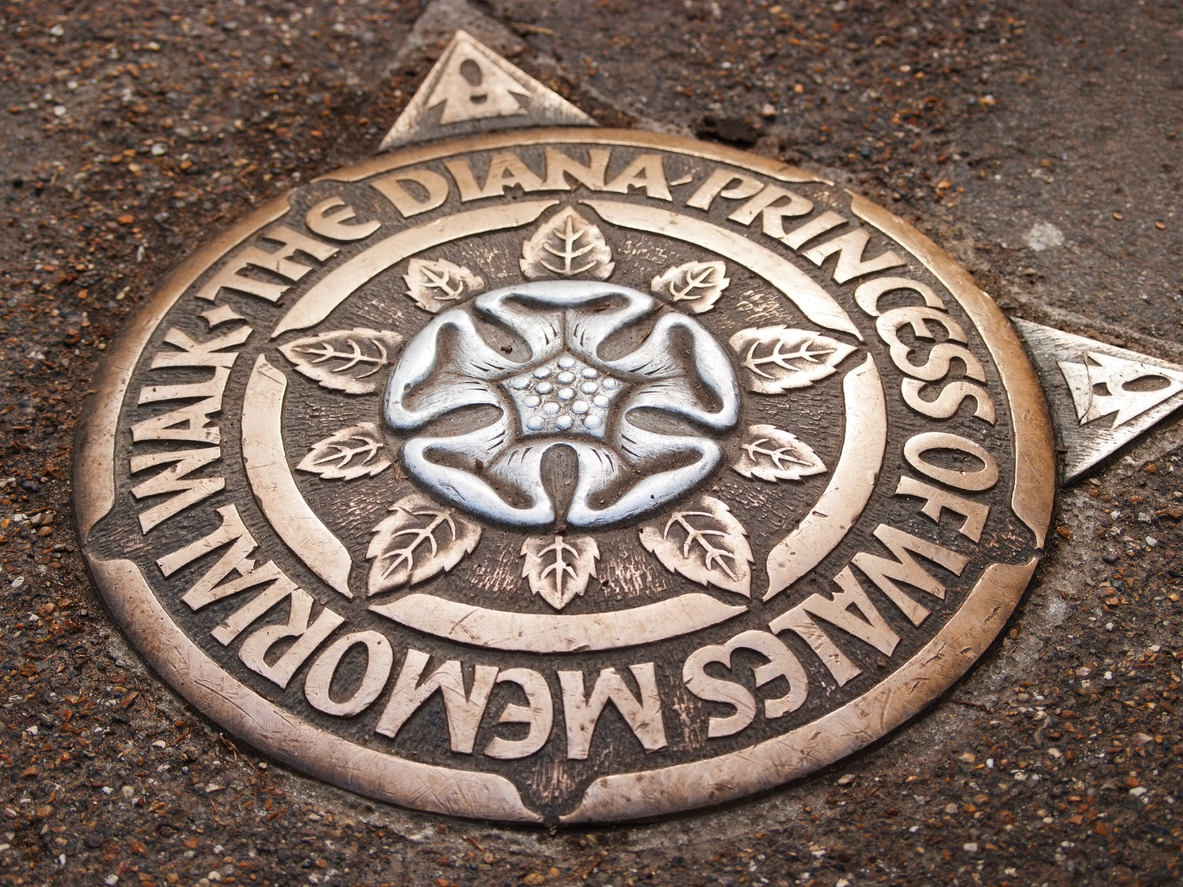 A collection of video clips showing the British public mourning the death of Princess Diana has gone viral. The video, uploaded to TikTok by user muhammaddaffa5340, has been viewed more than half a million times and has received more than 100,000 likes. The clip is one of several videos or photos of Diana that have gone viral in recent weeks.
Wednesday marks the 25th anniversary of Diana's death. Through social media, new generations who may not have been alive during her lifetime are engaging with and learning about her legacy. It's an example of how social media, and modern technology can teach us about history. Is there archival footage your brand could give new life to? 
Here are today's other top stories:
Twitter introduces a new way to tweet to a smaller crowd
On Tuesday, Twitter rolled out its latest feature, Twitter Circle. Similar to Instagram's Close Friends feature, Twitter Circle gives users the option to tweet exclusively to preselected followers. Although users can only build one Circle currently, they can add up to 150 people and adjust who's in and who's out at any time. "Sometimes you just want to talk to you people," Twitter said on its website. "This makes it easier to have more intimate conversations and build closer connections with select followers." 
People included in a Circle will see a special green badge under tweets to indicate that the post is only available to that group and not the user's public timeline. According to the micro-blogging site, tweets sent to your Circle cannot be retweeted or shared. And even if your Twitter account is public, all replies to those tweets are private. 
Why this matters: Not all your followers are in the cool kids club. Giving people the option to share thoughts with a select group of people helps make Twitter feel more accessible and eliminates the need for alternate or secondary accounts. It's worth noting, though, that no tweet is ever truly private. Screenshots can make or break a brand.
MEASURED THOUGHTS
A new study from the Missouri School of Journalism found that many Americans are unaware of the role artificial intelligence plays in the news they consume. The study found that less than half the respondents (48%) were certain they had read, seen or heard something about AI in the past year, while only 40% said it was possible. Only 25% of respondents said they believed AI was as capable of writing or reporting news equal to or better than human journalisms. 
Some news organizations have already started relying on AI to produce news content, such as sports articles, elections coverage and earnings reports. In 2018, Forbes introduced a publishing platform called Bertie, which uses AI to identify trends and suggest headlines. The findings come at a challenging time, when there isn't a lot of trust in the news media industry. One way to increase trust is to provide people with the news they need and expect, not just give into "the way of the future." It also can increase your difficulty in pitching — how does one reach a robot? 
Snap to cancel programming and cut 20% of its employees
Snap, maker of Snapchat, is laying off 20% of its employees and canceling original shows, in-app games and several other projects. In a memo sent to Snap employees and shared by The Verge, CEO Evan Spiegel said, "We are restructuring our business to increase focus on our three strategic priorities: community growth, revenue growth and augmented reality. Projects that don't directly contribute to these areas will be discontinued or receive substantially reduced investment." 
The announcement comes after Snap reported its slowest-ever rate of quarterly growth. (According to The New York Times, Snap's stock price has fallen nearly 80% since the beginning of the year.) While Spiegel did say he was "deeply sorry" about the shakeup, the layoffs are expected to save Snap $500 million in annual costs. 
Why this matters: Many social media companies are grappling with the prospect of a recession. But Snap, which is a smaller company, is more vulnerable to economic shocks. As ad spending and consumer purchasing habits change, brands may need to make some tough decisions about programs or departments to fund.
COMMENT