The Daily Scoop: Hawaii's favorite food makes big splash in Maui relief efforts
Plus: New York City bans TikTok on government-owned electronic devices, YouTube channel Linus Tech Tips addresses controversial quality issues to build up credibility.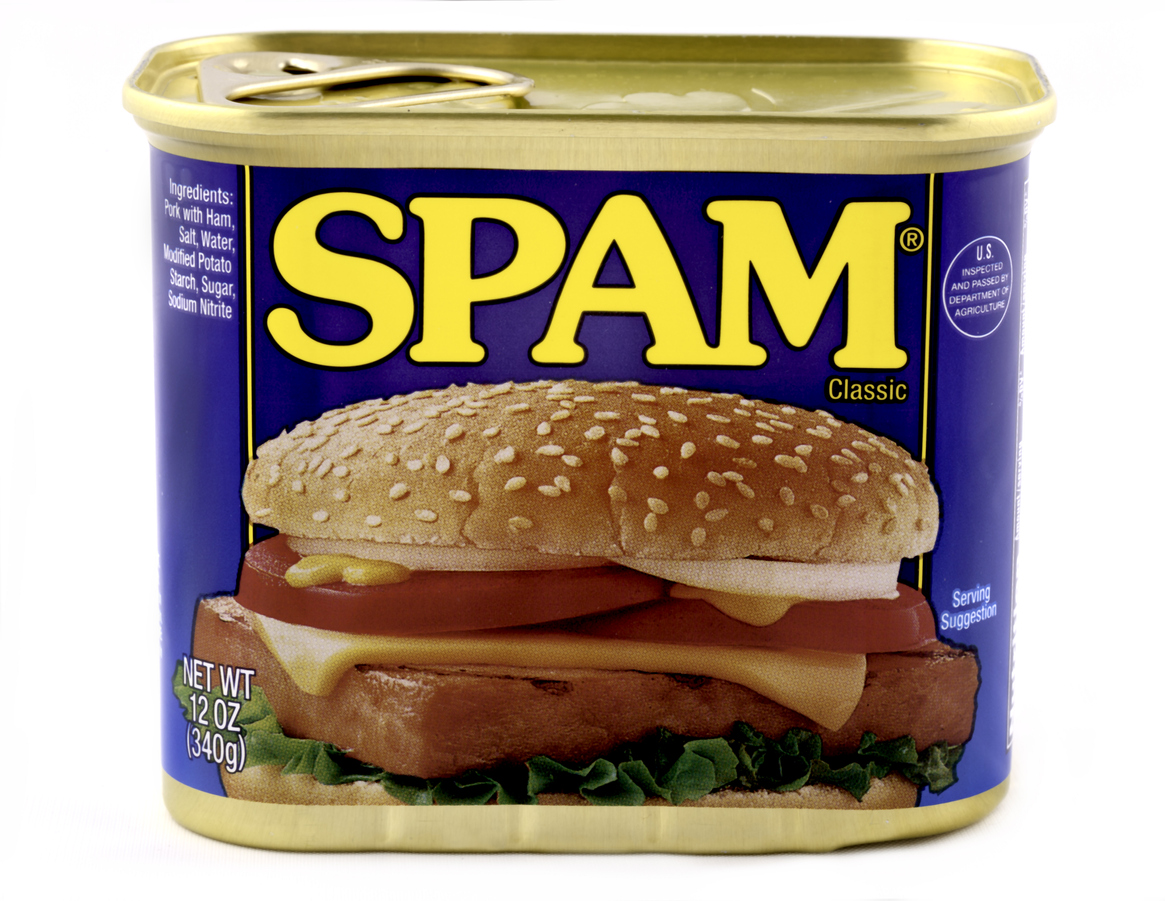 Spam's parent company is showing up for Maui in a big way to support wildfire response efforts through food, monetary donations and other support, according to a Hormel Foods press release.
Hormel Foods Corporation and its Spam brand are donating five truckloads of Spam (over 264,000 cans) to wildfire-impacted areas plus a cash donation, which both total $1 million dollars. They also are donating Spam T-shirt proceeds to the cause, among other efforts.
Spam is an important cultural food in the Hawaiian Islands. Hormel Foods even has a page on their website explaining its popularity, which began with American GIs during World War II but quickly spread to the general population, who now enjoy Spam with fried rice, musubi and more.
"Our donation efforts are just one way we are showing the community our love and support back," Jennesa Kinscher, Spam brand senior brand manager said.
Why it matters: Spam will be with Hawaii through thick and thin. That's the message Spam conveys with their Maui wildfire donations and overall assistance.
Hawaii residents eat over 7 million cans of Spam products annually -– more than any other state in America, according to the press release. Hawaii's love of Spam, along with the brand's recent support of Maui, adds a layer of brand trust.
The brand has been around for generations and gives it credibility in even the most difficult moments — and makes it an attractive brand partner for others.
"We know how popular Spam products are, especially in Hawaii," Stacy Lamb, VP of disaster services at Convoy of Hope, said in the release. "This donation allows Convoy of Hope to deliver comfort to people whose lives have been turned upside down … Convoy of Hope is thankful that we can always count on the generosity of Hormel Foods, especially during difficult times."
Hormel Foods chose to act in one of Hawaii's darkest hours. It recognized that it has come to occupy an important emotional, comfort role in the state and chose to act. Their donations are likely to be repaid many times over as Maui rebuilds — fueled by canned lunch meat.
Top Editor's Picks:
New York City banned TikTok on government-owned electronic devices Wednesday due to security concerns. The app "posed a security threat to the city's technical networks," Jonah Allon, Mayor Eric Adams' spokesman, said in a statement, the New York Times reported. City entities have to remove TikTok in the next 28 days; employees will no longer have access to TikTok or its website while operating city-owned devices or on city networks. New York State previously made a similar move. With the city's looming ban, city officials will have to find other creative ways in engaging with stakeholders who followed them on TikTok.
YouTube channel Linus Tech Tips paused its production to respond to content issues after Gamers Nexus, a tech peer review channel, called them out in a 44-minute video that detailed Linus' errors. Linus Media Group C-suite executives released an Aug. 16 video about getting things right going forward. CEO Terren Tong, who recently joined the company, said that he acknowledged "recent community outcry demanding change" although he didn't name Gamers Nexus. LTT is responding to widespread issues with specific plans to be more accurate in hopes of building back any lost trust as SMEs with stakeholders. All organizations will make mistakes. It's how we respond to them that matters.
Marketers are finding a niche with drive-in or outdoor movie experiences. Interest in outdoor movie theaters spiked during the pandemic after trailing off for decades. These IG-worthy experiences are taking on a life of their own as marketers create branding moments alongside the bustling events. From on-screen advertisements to on-site rollouts, marketers are making their presence known with outdoor theaters while boosting their visibility in an "an immersive experience where people have shared moments of celebration," per Michael Krepack, CEO and founder of For Services Of, Adweek reported.
Sherri Kolade is a writer at Ragan Communications. When she is not with her family, she enjoys watching Alfred Hitchcock-style films, reading and building an authentically curated life that includes more than occasionally finding something deliciously fried. Follow her on LinkedIn. Have a great PR story idea? Email her at sherrik@ragan.com. 
COMMENT