Starbucks introduces NFTs and TikTok docs get real about monkeypox
Plus: The cars with the best emotional experiences.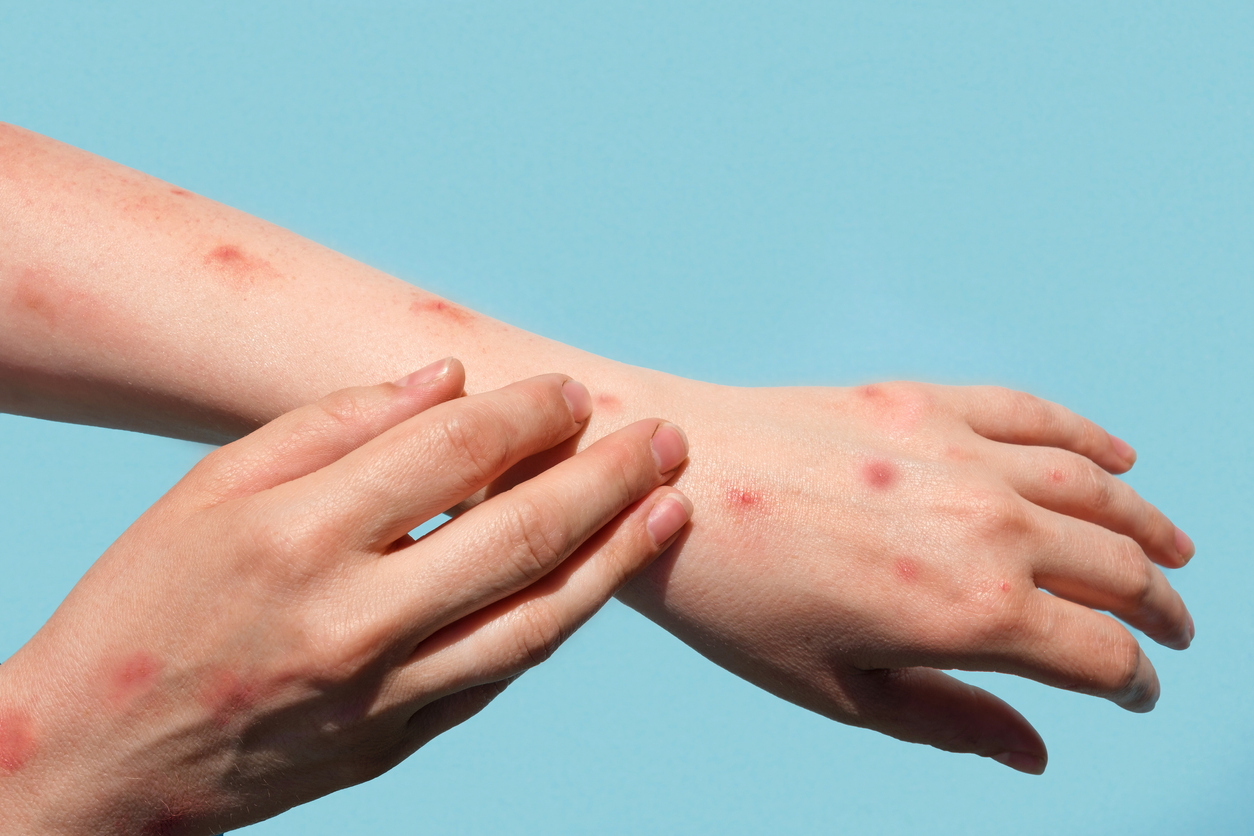 TikTok users are getting real about monkeypox. Doctors are using the app to offer medical advice and dispel harmful myths. Some people are using it to fight stereotypes and reduce stigma. Others are documenting their experience as a patient. Dr. Carlton Thomas, who  has almost 270,000 followers, has been posting videos about monkeypox since June. "I think that hearing real-time suffering and seeing people with real stories of what truly is happening helps dispel the false narrative that this is a painless disease and shows how truly serious it is," he told Fast Company. 
Not unlike the early days of COVID-19, Thomas is just one of many medical professionals who are providing vaccine information, warning people about the risks and fighting misinformation via social media. "People are very worried about getting [monkeypox] in normal situations," said Dr. Katrine Wallace, the "OG TikTok epidemiologist" with nearly 268,000 followers. "It's very unlikely that you would get monkeypox from a casual situation." With services like telehealth and virtual therapy at an all-time high, it's no surprise that people are turning to social media to share important health information. It's accessible to the public and gives professionals the opportunity to support patients and answer questions in a timely manner.
Here are today's other top stories:
Starbucks to include NFTs in its rewards program
Starbucks is moving forward with its plan to include NFTs into its reward program. In May, the company announced its plan to enter Web3, which incorporates decentralization and token-based economies. According to TechCrunch, Starbucks founder and current interim CEO Howard Schulz teased the initiative during a call with investors:
"We have been working on a very exciting new digital initiative that … we will reveal at Investor Day. We believe this new digital web3-enabled initiative will allow us to build on the current Starbucks Rewards engagement model with its powerful spend to earn stars approach while also introducing new methods of emotionally engaging customers, expanding our digital third place community, and offering a broader set of rewards."
Schultz stressed the importance of marketing to younger consumers and hopes the coffee-themed NFTs will attract new customers. "We don't want to be in a business where our customer base is aging and we have a less relevant situation with younger people," he said. 
Read more about what Web3 means for communicators.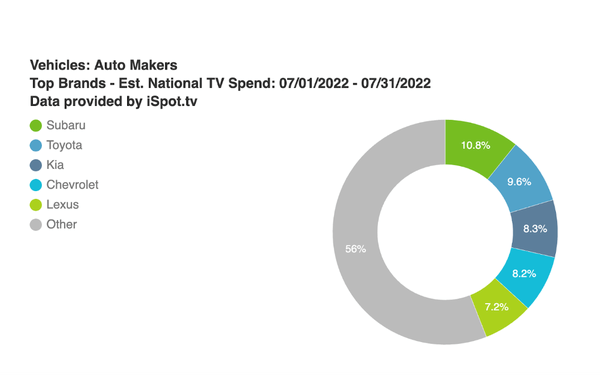 Why this matters: Figures from Chainanalysis show that more than 300 million people use cryptocurrency, but only 360,000 people own NFTs. Will PSL loyalists be the ones who bring NFTs mainstream? It will be interesting to see if purchasing NFTs from Starbucks could earn customer rewards or, conversely, if NFTs can be provided as a benefit. 
MEASURED THOUGHTS
Automakers spent less on national TV ads in July 2022 than they did in July 2021 — 41% less, in fact, according to MediaPost. Last year, the Olympics, NBA Finals and the Stanley Cup all aired in July, which provide ad opportunities for companies who sponsor major sporting events. According to Stuart Schwartzapel, senior vice president, media partnerships at iSpot.tv, automakers are currently focused on buying ads around "comfort food" viewing, i.e. syndicated dramas and sitcoms. Toyota, for example, spent 4.43% of its budget toward "The Bachelorette" and 3.13% of its budget toward "Friends." Subaru was the automotive brand who spent the most in July, allocating $10.5 million for TV ads. Most of Subaru's budget emphasized drama and action shows (17.9%) and reality shows (17.6%). 
Schwartzapel also said that local TV ad impressions jumped to their highest levels all year, with brands "honing in on specific markets to move what's left of 2022 inventory." This makes sense, as automotive companies will soon debut their 2023 vehicle models and need to make room for them.
Porsche and Dodge provide the best 'emotional experience'
Porsche and Dodge once again finished at the top of the J.D. Power's study that measures owners' emotional attachment to a new vehicle. The study, now in its 27th year, measures performance, execution and layout. It asked owners to consider 37 attributes, such as the sense of comfort they feel when they get into the driver's seat or how exhilarated they get when they step on the accelerator. 
Porsche ranked the highest among premium brands, with a score of 888 (out of 1,000). Dodge came in first for mass market brands, with a score of 882 (out of 1,000). "While these brands are very different, both Dodge and Porsche owners identify strongly with their vehicles," said David Amodeo, director of global automotive at J.D. Power. 
Why this matters: As new technologies emerge, the demand for a top-notch, slam-bang customer experience is increasing. Brands need to deliver a product or service that resonates emotionally. Everyone has feelings; if you can make a customer feel happier, it's a win. 
Dawn Olsen is a writer who went to an out-of-state engineering school (Purdue University) to get an English degree. She has lived in Indianapolis for 10 years and spends far too much time on Twitter. In fact, she's probably thinking about Twitter right now.
COMMENT