Steal this scorecard: A better way of measuring media coverage
Go beyond just counting coverage.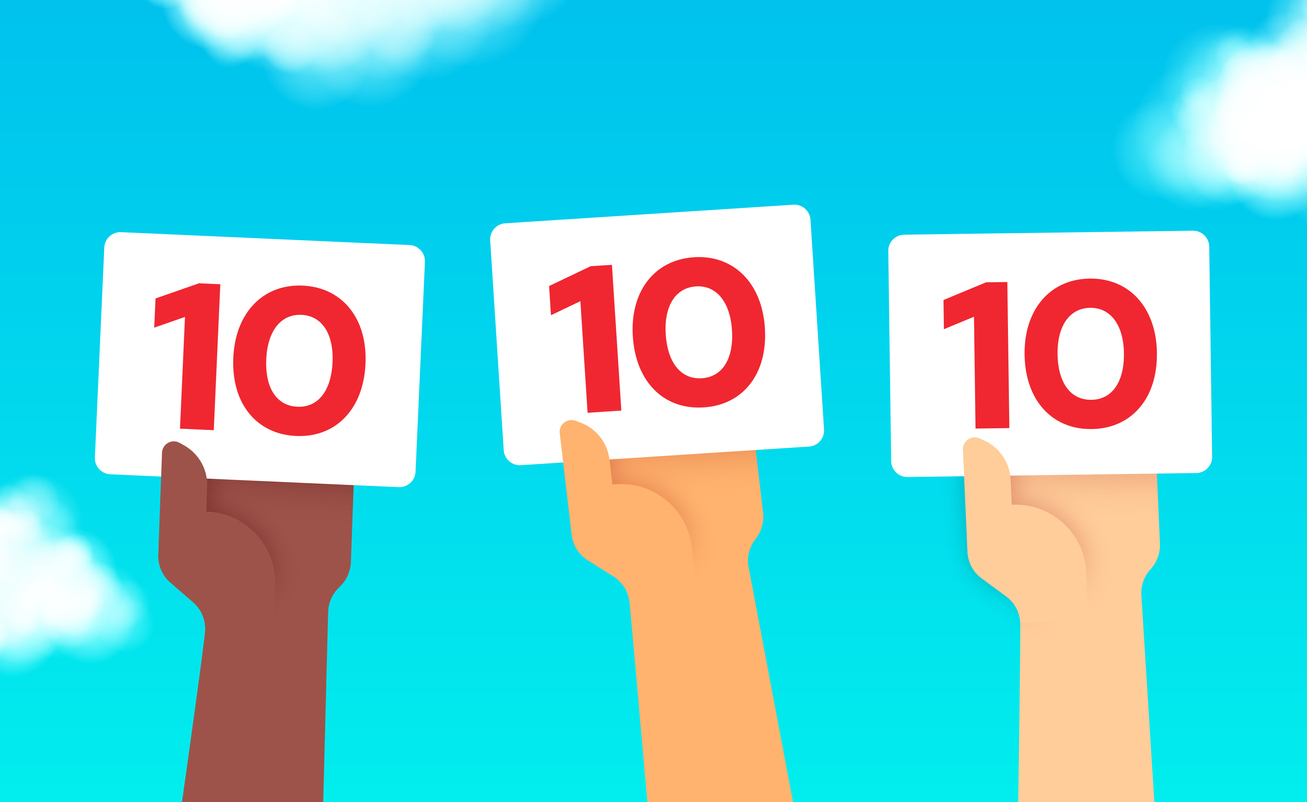 You know it isn't enough to just keep a running tally of how many media hits you get and use that as a sign of success. But you also aren't sure how to present actual, nuanced data that signifies real success (or room for improvement) in a way your leadership will understand.
Katie Delahaye Paine, founder and CEO of Paine Publishing, has a better way. She presented her scorecard at PR Daily's Media & Measurement Conference, and it's worth taking for your own measurement purposes.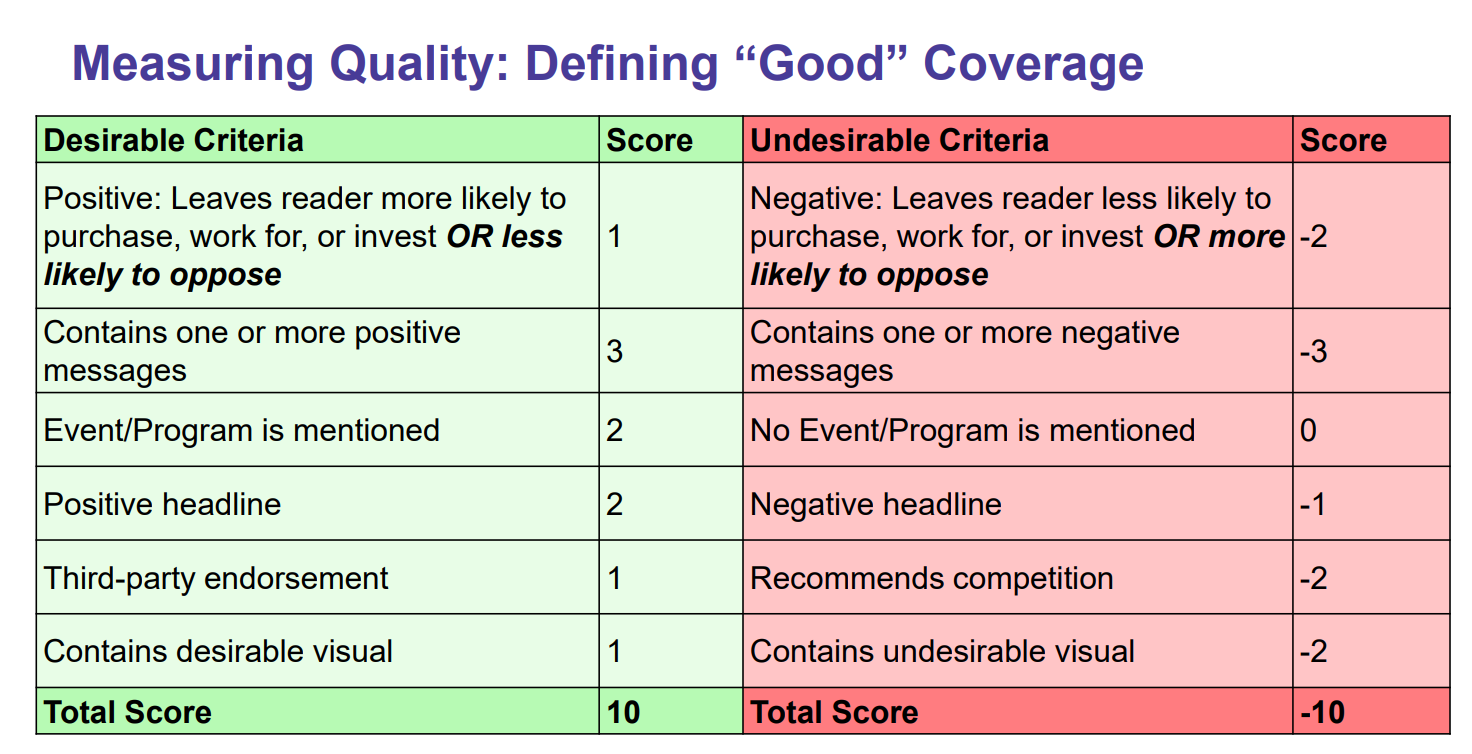 The card is self-explanatory: Rather than simply measuring whether or not you got ink, measure it based on how positive it is toward your overall goals. The more positive, the more points. Likewise, subtract points for things that might harm your brand.
This idea serves as a solid foundation for endless customization. You could add fields for different topics, including:
How relevant an outlet is to your audience
Overall reader/viewership
Whether your leadership is quoted
Whether there are links to your social media or website
Follow-up metrics, including new purchases after publication, new followers or website visits
The list goes on. Whatever metrics matter to you — positive and negative — can be added to this framework to build a completely customized scorecard that's easy for those up the ladder to understand at a glance.
What would you add to your scorecard?
COMMENT