A tale of two layoffs and Gen Z's view on role of social media
 Plus: Holiday spending will continue to rise despite inflation concerns.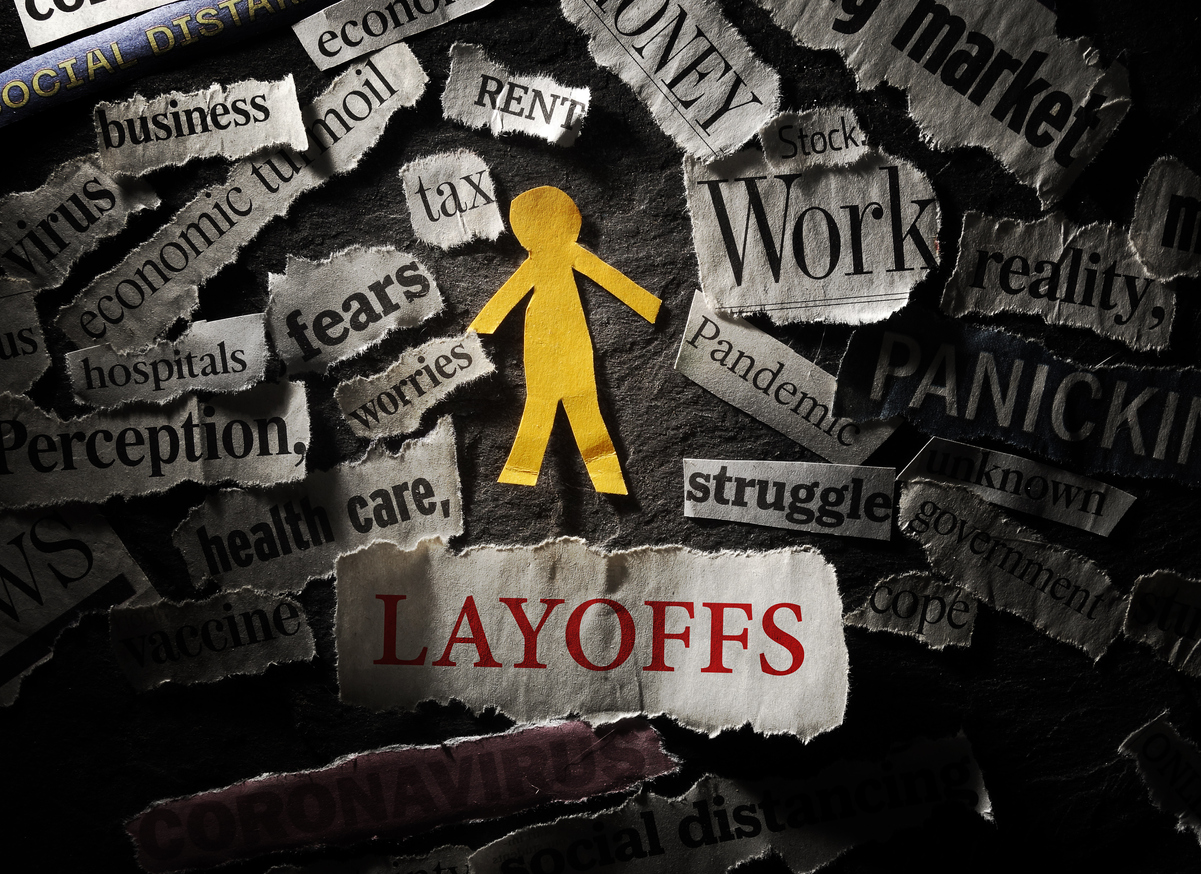 Internet payment processing company Stripe announced plans to lay off 14% of company positions on Thursday.  
Stripe CEO Patrick Collison explained his decision.  
"Our business is fundamentally well-positioned to weather harsh circumstances," he wrote. "We provide an important foundation to our customers and Stripe is not a discretionary service that customers turn off if (the) budget is squeezed. However, we do need to match the pace of our investments with the realities around us. Doing right by our users and our shareholders (including you) means embracing reality as it is."
[FREE GUIDE: The Ultimate Corporate Communications Internal Email Broadcast Best Practices]
Collison cited mistakes his company made that led to the job cuts.
"In our view, we made two very consequential mistakes, and we want to highlight them here since they're important:
We were much too optimistic about the internet economy's near-term growth in 2022 and 2023 and underestimated both the likelihood and impact of a broader slowdown.
We grew operating costs too quickly. Buoyed by the success we're seeing in some of our new product areas, we allowed coordination costs to grow and operational inefficiencies to seep in."
"We are going to correct these mistakes," he added. "So, in addition to the headcount changes described above (which will return us to our February headcount of almost 7,000 people), we are firmly reining in all other sources of cost. " 
The letter also specifically outlined the support for laid off employees, including severance, immigration support and more. 
Why it matters: Layoff news is always tough to convey and won't make CEOs popular. But Collison was transparent by releasing it in the company's pressroom. The letter comprehensively explained what was happening at his company and why. Stripe took a wise approach to communicate layoff news and maintain a positive impression of his company.
Twitter chaos continues, including harsh layoffs
Twitter is making widespread layoffs today.
The company said in a leaked letter that employees would find out by 9 a.m. Pacific Standard Time on Friday if they had been laid off.
The email didn't say how many workers would lose their jobs. Musk has denied previous reports that 75% of company staff will be laid off.
New Twitter CEO Elon Musk has already fired top executives, removed the company's board of directors and installed himself as the sole board member.
Various Twitter employees have filed suit against the company and are seeking class-action status over claims that Twitter hasn't followed laws over mass layoffs. Employees also said Musk didn't offer any severance.
Barry C. White, a California's Employment Development Department spokesperson, told the Associated Press that Twitter hasn't disclosed layoffs to his group since Thursday.
Companies must disclose layoffs of 500 or more employees regardless of whether a company is publicly traded or privately held, according to the federal Worker Adjustment and Retraining Notification statute.
The layoffs come as General Mills Inc., Oreo maker Mondelez International Inc., Pfizer Inc., and Volkswagen is among a growing list of brands that have temporarily paused their Twitter advertising over content moderation concerns and the changes at the company.
Musk responded Friday in a tweet blaming "activist groups pressuring advertisers" for the concerns.
Twitter has had a massive drop in revenue, due to activist groups pressuring advertisers, even though nothing has changed with content moderation and we did everything we could to appease the activists.

Extremely messed up! They're trying to destroy free speech in America.

— Elon Musk (@elonmusk) November 4, 2022
Why it matters: Layoffs happen when companies are acquired, but Twitter's week has featured much uncertainty over its business plan and staff changes. The lack of a consistent message has proven worrisome to advertisers, which will hurt Twitter's bottom line. Musk could have learned a lesson about how Stripe handled their layoff announcement. Communications professionals can help him craft his message and avoid public relations issues that he is facing — but tweets indicate that much of Twitter's comms team was axed in the layoffs.
Holiday spending to continue to rise, report says
An industry forecast released Thursday said that holiday spending is expected to rise this year, but families will buy for fewer people and use more credit cards and savings.
The National Retail Federation says projections for the November and December holiday months will grow between 6% and 8% this year compared with the 2021 holiday season.
"In the face of these challenges, many households will supplement spending with savings and credit to provide a cushion and result in a positive holiday season," NRF president and CEO Matthew Shay said in a statement.
Consulting firm Deloitte's expectations are more limited, as they see retail sales in November, December and January – when Christmas gift cards are redeemed – to increase only 4% to 6%.
 Why it matters: It must be reassuring to the retail industry to hear about the projected increase in holiday spending. Smart communicators need to keep an eye on financial news and be ready to adjust holiday plans as necessary.
Gen Z feels social media is a net positive, study says
The Gen Z age group mostly believes that social media is a good thing.
A new study on the Gen Z audience reports:
57% believe the positives outweigh the negatives.
61% feel empowered to influence their future.
Four in 10 felt pressure to engage in harmful activities.
The study by England's Channel 4 was from 1,500 people in groups of both 13-24-year-olds and those over 25 years old.
Half of the over-25 group thought social media was the highest level of stress. Still, only 35% of the younger group felt that way, rating social media behind the cost of living, a lack of affordable housing, uncertainty about the future, the pressure to be successful and feelings around appearance.
Why it matters: The study is more evidence that social media is essential and even a force for good for many young people — while still carrying risks and pressures.
Chris Pugh is a staff writer for PR Daily. Follow him on Twitter and LinkedIn. Send story ideas to ChrisP@Ragan.com.
COMMENT
One Response to "A tale of two layoffs and Gen Z's view on role of social media"
Ronald N Levy

says:

PR wisdom would be for the company to point out that (a) each employee is a valuable asset, (b) each layoff is a loss to the employee and to the company, (c) company leaders look forward eagerly to rehiring every single employee laid off, and (d) the company is taking steps to increase the number of employees to new highs.

The public can be guided to see the truth that management and employees are in this together on the same side. Layoffs are needed to protect the jobs of remaining employees and company communities, and to protect company assets so employees laid off can be re-hired as soon as possible.

The company can point out factually how much it has ben paying out in compensation, taxes, donations to good causes, and in purchases many from
local companies that will continue to be suppliers. This employer can point out how many American companies in the past have had to cut back but then expanded to employ more people than ever.

Several of the great PR firms have had experts like Gary Grates and Mark Weiner who've repeatedly been effective at this work of helping people see the truth about a difficult situation. Like individuals, a company can be down but then rise again and be good for many people.
Tags: Elon Musk, Gen Z, holiday spending, layoffs, Stripe, Twitter