T-Mobile gets minty, Washington gives TikTok an ultimatum and more
Plus: Customer trust continues to fall.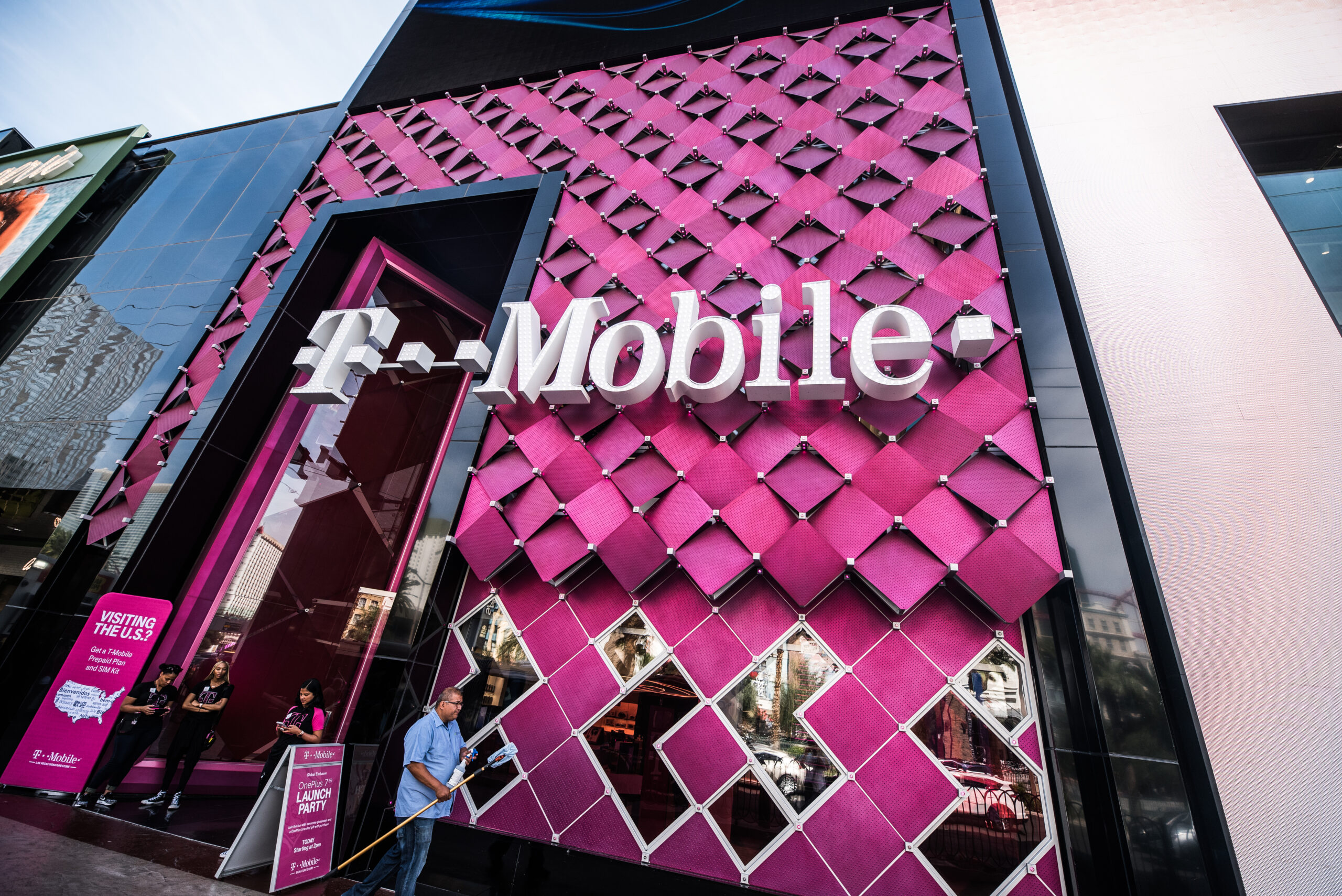 T-Mobile freshens up with Mint purchase
T-Mobile announced yesterday that it has entered into a definitive agreement to acquire Ka'ena Corporation and its brands Mint Mobile, Ultra Mobile and wholesaler Plum. T-Mobile will pay approximately $1.35 billion in a combination of 39% cash and 61% stock to acquire the corporation.
In a press release T-Mobile said it is "acquiring the brands' sales, marketing, digital, and service operations, and plans to use its supplier relationships and distribution scale to help the brands to grow and offer competitive pricing and greater device inventory to more U.S. consumers seeking value offerings. The Un-carrier will also be able to leverage Mint's industry-leading digital D2C marketing expertise as part of its broader portfolio to reach new customer segments and geographies."
Mint has become famous for its stakeholder owner and spokesperson, actor Ryan Reynolds, and his tongue-in-cheek ads that promote Mint mobile and its low monthly cost. Reynolds will continue on in his creative role at Mint Mobile.
"Mint Mobile is the best deal in wireless and today's news only enhances our ability to deliver for our customers," said Reynolds in the release. "We are so happy T-Mobile beat out an aggressive last-minute bid from my mom Tammy Reynolds as we believe the excellence of their 5G network will provide a better strategic fit than my mom's slightly-above-average mahjong skills. I am so proud of the entire Mint team and so excited for what's to come."
Along with the press release, the entities also released this video announcing the acquisition in a very Reynolds way:
Why it matters: The way that T-Mobile went about making the merger announcement, speaking to consumers and getting ahead of any speculation or rumors about disruptions or price changes is a great example of how to communicate change and avoid widespread panic.
AI can now help you with your LinkedIn Profile
LinkedIn has become the latest platform to look at AI integration, using the same OpenAI models that power ChatGPT. This integration starts with its AI-powered "writing suggestions" and job descriptions while it looks for other ways to use AI on the platform. Writing suggestions will make it easier to fill out "about" and "headline" sections for all, while Premium subscribers will have the ability to generate work experience descriptions.
For employers, LinkedIn is testing AI-written job descriptions to save time for hiring managers. Companies will only need to fill in a job title, company name and a few other details to craft a detailed job description.
Why it matters: While organizations and consumers begin to embrace AI, many feel we are still in a "wait and see" period of how it will transform our lives and work. We can probably all remember when the widespread use of voice and chat bots for customer service options became commonplace and how consumers felt duped at first and learned to scream "operator" and "live person" into the phone before we just learned to live with it. As we wait to see how AI-powered platforms perform, advance and, hopefully, enhance our lives, here's a list of some of the companies using or readying ChatGPT so you know where to channel your skepticism for now:
Duolingo's new subscription tier Duolingo Max
Slack
Snapchat's new My AI
Twitter rival Koo
Shopify
TikTok gets closer to a nation-wide ban
Going beyond state governments and federal agencies banning TikTok on government devices, the U.S. Committee on Foreign Investment in the United States (CFIUS), has asked TikTok's Chinese parent company ByteDance to sell its stake in the platform or face a total U.S. ban. The U.S. still maintains that the app presents a national security risk as American user data could be accessed by the Chinese government due to a law that compels organizations in China to hand over information if requested and that TikTok could be used for influence operations by the Chinese government.
TikTok CEO Shou Zi Chew said in an interview that divesting the company from ByteDance doesn't offer any more protection than a plan already proposed by the company to partner with Oracle Corp. to store and safeguard American users' data. While CFIUS has been examining whether U.S. data is properly protected, it is unclear if those officials have given ByteDance a deadline to sell off the platform.
Why it matters: Consumers should always be mindful of what sort of information they're giving away to organizations. Think about your smartphone and how much of your personal data it holds. Brands too must be careful as their reputation is always on the line in the social media space. As TikTok continues to grow in the U.S. and generously fuels the "influencer" movement that so many brands and consumers have bought into, it might be prudent to have a pivot plan ready if TikTok suddenly goes dark.
Consumer trust continues to slide
Speaking of trust issues, Gallup recently reported that customer trust has been in a sharp downturn for years. Public trust in U.S. institutions has seen a decline across many industries, including big business and banks, and affects all businesses.
According to Gallup, a major contributor to the trust deficits is a greater access to information for consumers (i.e. internet and social media), brands have failed to keep up with the shifting attitudes and expectations from Millennials and Gen Z, and employees are no longer empowered to delight customers as human-to-human interactions become less common.
To that last point, Gallup does note:
"Unfortunately, most employees don't feel empowered to create magic in those moments: Only 23% of U.S. workers believe their organization always delivers on the promises it makes to customers.
"On the other hand, employees who are connected to their workplace's culture or who are engaged are four times as likely to strongly agree their organization always delivers on the promise it makes to customers. The employee experience directly affects the customer experience — for ill or good."
Why it matters: This is important because it makes the successful work of communicators at organizations that offer goods and services that much harder to achieve. If customers aren't engaged and continue to walk away from brands, professionals will go hoarse from trying to shout louder. The Gallup report does offer up a few ways that leaders can address the trust deficit by leading with an authentic higher mission and purpose (younger generations supports brands viewed as socially responsible), make human interactions with customers count, and empower employees to deliver magic to customers to keep brand promises to customers.
Jon Minnick is a Conference and Awards producer for Ragan Communications and PR Daily. Connect with him on LinkedIn. He recommends you check out the TV sitcom "American Auto" about a fictional U.S. auto maker and the many PR and Comms issues they face daily — many of their own making — to remember we can still laugh sometimes.
COMMENT