Takeaways from TikTok's congressional hearing, Amazon high fives customers and more  
Plus: Airbnb is social media fodder again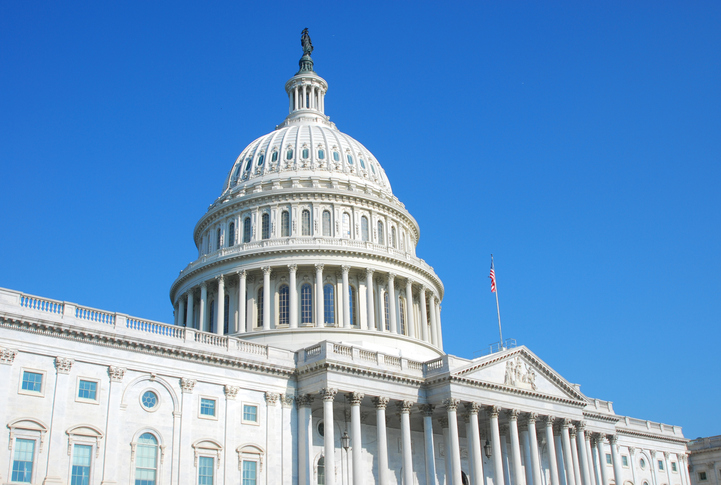 A Congressional hearing with TikTok CEO Shou Chew took place Thursday as Congress ponders banning the social media app due to concerns about its relationship to China, The Wall Street Journal reported.   
This unpopular move has many, including influencers and China, up in arms at the idea.  
Chew told lawmakers during the hearing that the company would "earn their trust" according to the article.   
"Our approach has never been to dismiss or trivialize any of these concerns. We have addressed them with real action," he said.  
Rep. Frank Pallone (D., N.J.), a main Democrat on the House Energy and Commerce Committee, gave Chew a curt response, "I don't buy it."   
Why it matters: PR professionals should prepare to bid adieu to TikTok if the ban happens. Make sure you have a Plan B for shifting communications – and be ready to pivot multiple times. 
Airbnb guests go viral for hilarious misunderstanding
Airbnb guests recently learned the hard, but funny, way that they booked just an upstairs bedroom in someone else's home when they expected to book the whole house, according to an article from The Daily Dot.  
"I booked an Airbnb that literally lied about having the whole place to myself," the popular TikTok traveling couple, Meg and Rhys, lamented in a quote in the article and posted about their experience on the platform. The couple showed how they took careful measures with normal activities like flushing a toilet, putting a glass down and even leaving the house after their stay as to not disturb others living in the house, the article read.   
Their TikTok video garnered over 1.5 million views in one day. Their post caption said, "The stress levels to keep quiet are HIGH." Others lamented with them noting similarly hilarious encounters with Airbnb.  
PR takeaway: Airbnb has gotten a bad rap for quite some time for bad customer service and fussy hosts. Airbnb representatives, responding to a request for comment in the article, said, "If an Airbnb listing is not as advertised, guests should contact AirBnB right away. Our Aircover policy covers issues of misrepresented listings."   
That weak, corporate response doesn't cut it. Airbnb needs to be more proactive about responding directly to these mega-viral stories and crafting its own messaging to help people understand how to book and how to address issues before these kinds of videos gain millions of views.   
Despite being great fodder for social media, the company needs to beef up communications and expectations with customers and not just provide generic feedback. Addressing problems while they happen is good but communicating policy to stop repeated problems always helps in the long run.  
Law firm heads navigate challenges in comms   
With inflation and threats of recession, different industries are buckling down and finding ways to be financially viable in this unstable economy.   
Law firm leaders are paving the way as they discuss the value of strategy and flexibility in communicating during unpredictable times in a Legal Market Report.  
According to a Reuters article on the report, law firms around the nation have been impacted by a lack of demand for their services even as more attorneys enter the field.  
A running theme from various law firm managing partners is the importance of having a "solid and focused core strategy" and being adaptable as the environment changes to keep a competitive edge, per the article.   
A core, "We are in this together" message helps rally the troops to "build resilience and strength from within," the article said of report takeaways.  
Why it matters: Whether or not you're in legal services, this advice can serve you well. Have regular conversations with clients and business partners to create encouraging messages during tough economic circumstances.  
Palm reading at Panera Bread  
Amazon is introducing a palm-reading technology allowing for contactless payments, Mashable reported.   
This form of contactless payment is familiar to many who hover their phone or credit card over payment systems.  
Amazon One, a contactless identity service, now allows people to use their palms to pay as part of a loyalty program at some Panera Breads, according to Mashable.   
Panera will first launch the program in its hometown of St. Louis before expanding it out to additional locations in the coming months, Panera said in a statement With this announcement, it became the first national restaurant company to use Amazon One.  
"Our philosophy has been centered around leveraging best-in-class technology to create a better Panera experience and using that to deepen our relationship with our loyal guests," Chaudhary said. "Introducing Amazon One, as a frictionless, personalized, and convenient service, is another way we're redefining the loyalty experience."  
Why it matters: There are privacy concerns that need to be communicated, including potential data violations and a lack of biometric data protection. With anything, ensuring privacy issues are addressed and communicated properly is important when introducing new technologies that seem to be ahead of their time. Predicting any problems down the line is good to remember, too.  
Sherri Kolade is a writer at Ragan Communications. When she is not with her family, she enjoys watching Alfred Hitchcock-style films, reading, and building an authentically curated life that includes more than occasionally finding something deliciously fried. Follow her on LinkedIn.  
COMMENT