Target debunks premium store rumors, Instagram tests scheduled posts and more
Plus: Parler accidentally shares 300 email addresses in email blast.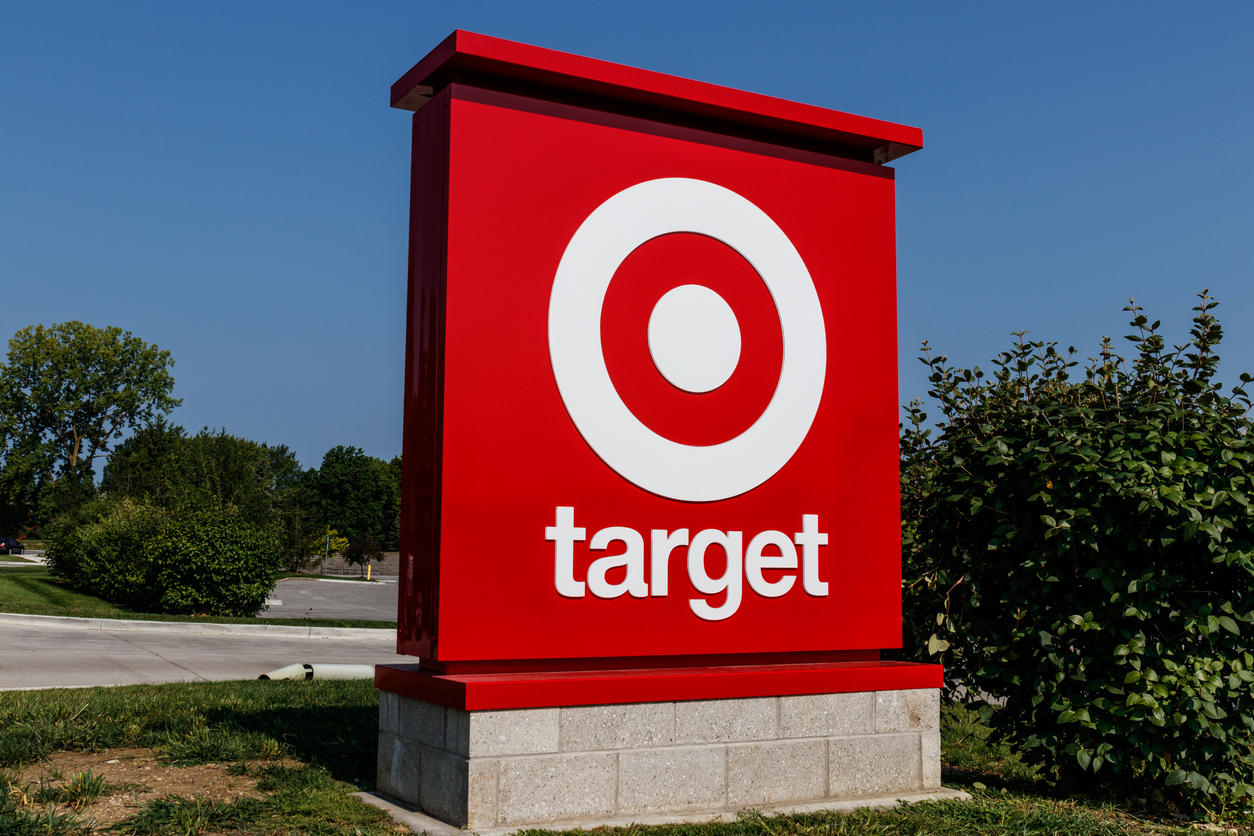 Did you see the TikTok post last weekend about a "Target Black" premium concept store coming to New York City?
It's not true.
Target said the video, which said the entrance of a building with a black Target logo sign hanging over it would soon be a premium store, was not true. The narrator of the video claimed he was filming a commercial for the store concept.
"The building featured in the video is the exterior of some of our office space in New York City. The content of the video is not accurate," a Target representative told Business Insider on Tuesday.
Target's official TikTok account also commented on the video with a similar message in an attempt to combat the misinformation. The video has gained 1.5 million views since its release last Saturday, but the creator admitted that it was a hoax on Wednesday.
@dan.bravo

Replying to @target @Yahoo Finance @target Turns out from many of the comments that this would be popular, so maybe Target should actually try it out and invite me to the opening! 😁 #nyc #target #targetblack
Why it matters: Target did a great job of monitoring the online conversation and quickly responding to incorrect information. Being proactive helps brands control their message.
Instagram users may soon be able to schedule posts on its app
Meta is testing a new feature that would allow Instagram users to directly schedule content on its app.
A spokesperson for Meta, the company that owns Instagram, confirmed to Mashable on Wednesday that it is "testing the ability to schedule content with a percentage of our global community."
Users can currently schedule Live videos up to 90 days in advance, but the feature would allow anyone to schedule all Instagram posts.
Good news, social media managers!

You can now schedule posts in the Instagram app! 🎉 https://t.co/fSSPG92Zjs pic.twitter.com/NIwBrO7JOM

— Matt Navarra (@MattNavarra) October 18, 2022
In the test, users can schedule posts by clicking on Advanced Settings after editing the post.
Currently, the only way to schedule Instagram posts that don't feature live video is through third-party apps.
Why it matters: Being able to schedule Instagram posts directly on the app would make life easier for communicators and allow for better planning without having to rely on third-party services.
Elon Musk plans massive cuts at Twitter, report says
A Washington Post story published Thursday indicates that Tesla CEO Elon Musk plans to cut 75% of Twitter's staff if he buys the social network.
Twitter told staff in a memo on Thursday there haven't been plans for companywide layoffs after the company signed the deal with Musk, according to a Bloomberg report.
TikTok parent ByteDance planned to use TikTok to monitor physical location of specific American citizens, report says
A China-based team at TikTok's parent company, ByteDance, planned to use the TikTok app to monitor the personal location of some specific American citizens, according to a Forbes story.
TikTok denied the report in a series of tweets Thursday.
1/ @Forbes' reporting about TikTok continues to lack both rigor and journalistic integrity. https://t.co/HYF16KezqS

— TikTokComms (@TikTokComms) October 20, 2022
Parler accidentally shares 300 VIP email addresses
An email from the Parler social media platform to its users announcing controversial rapper Kanye West as its new owner accidentally shared over 300 email addresses of its VIP members.
The company publicly copied the addresses instead of blind copying, which allowed personal contact details to be visible to everyone on the email.
Today's media operations fail:

Parler sent an email to all users with 300+ of their verified users CC'd instead of BCC'd

Now hundreds of people are replying and everyone has access to the personal emails of many verified users and Parler investors pic.twitter.com/pjjxJtM6dD

— Adam Ryan 🤝 (@AdamRy_n) October 17, 2022
According to a Daily Dot report, workers for former President Donald Trump and U.S. Sen. Ted Cruz in addition to Eric Trump's wife, Lara Lee were among those exposed.
Parler has become popular among conservatives who say they have been politically censored by other mainstream social media networks.
Why it matters: Details matter when announcing a new product or making an ownership change. Inadvertently releasing email addresses of VIP users harms credibility and raises questions about future security issues to the public.
TikTok, Instagram still top apps for American teens, study says
A study of American teens reports that TikTok is still their favorite app, while Instagram is their most-used app.
The Piper Sandler GenZ study talked to 14,500 teens about their interests and shopping habits.
Here are other takeaways from the report:
Teen self-reported spending was up 3% from last year to $2,331, and down 2% from last spring.
26% of teens own a VR device
Teens spend 32% of daily video consumption on Netflix and 29% on YouTube.
Phone is the preferred method by teens for customer service interaction: with text/SMS showing the best multi-year gains.
87% of teens own an iPhone; 88% expect an iPhone to be their next phone, while 31% of teens own an Apple Watch.
Why it matters: Are your Instagram and YouTube strategies up to snuff? They need to be. Also get started on your Netflix ad and VR strategies.
Chris Pugh is a staff writer for PR Daily. Follow him on Twitter and LinkedIn. Send story ideas to ChrisP@Ragan.com.
COMMENT