The Daily Scoop: A crackdown is coming on fake reviews
Plus: Lawmakers take aim at TikTok again; inflation shows signs of easing.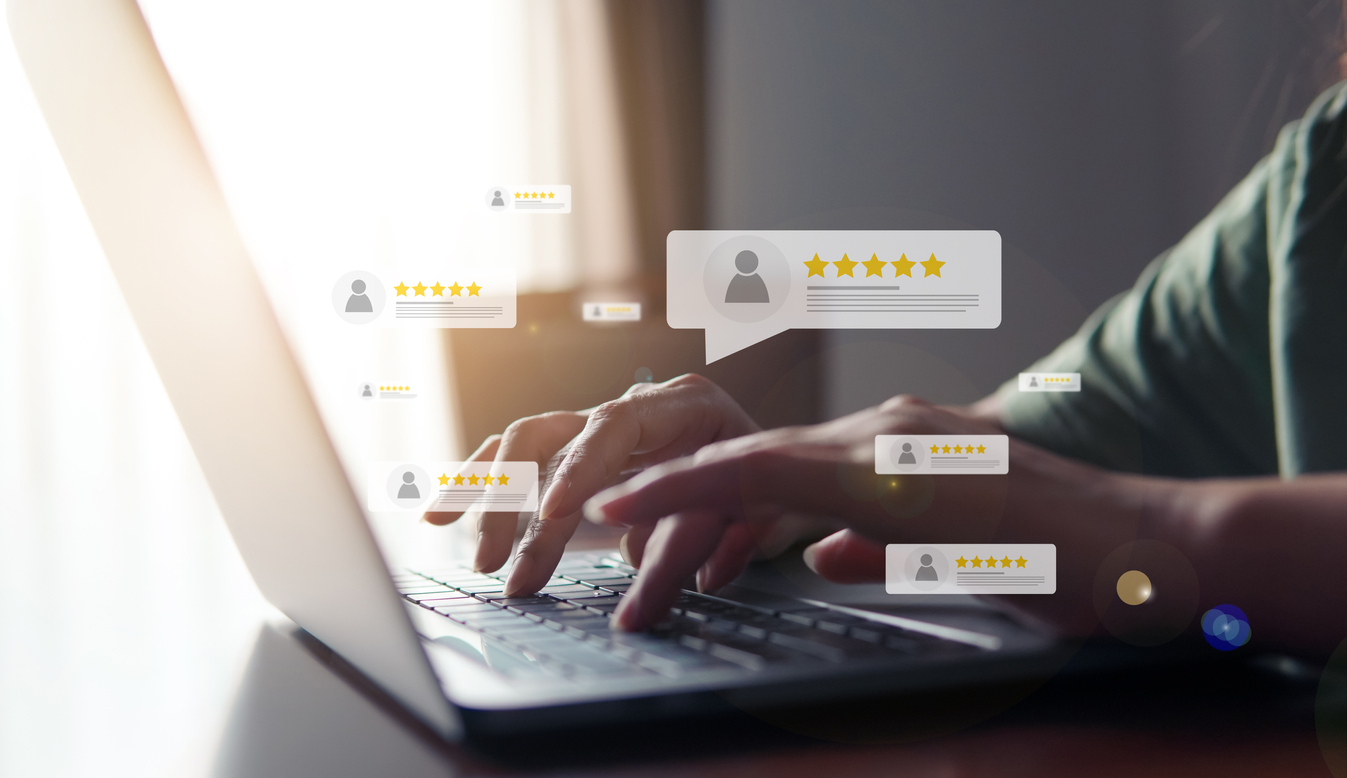 For the first time, there is a concerted attempt to thwart the fake reviews that litter Google, Yelp, Amazon and other sites. 
The New York Times reported that both the government and tech companies are at last responding to this tsunami of mostly positive reviews left by pay-to-play charlatans who have never visited the businesses in question. 
According to the Times: 
This summer, the Federal Trade Commission proposed a sweeping rule that would punish businesses for buying or selling fake reviews, among other restrictions. In October, several online platforms, including Amazon and Expedia, announced a coalition that would share information and resources among companies to combat review fraud. And late last month, New York's attorney general, Letitia James, issued her own warning across the state, saying in a statement that fake reviews were "illegal and unacceptable." 
But there are concerns that the problem is simply too big to tackle in a meaningful way, with ChatGPT further fueling the boom as reviews can be written in a matter of seconds. Additionally, many of the largest fake review rings are based overseas, out of the reach of U.S. regulators. 
Why it matters: 
Reviews are critical for many consumers. Whether they're choosing a new set of earbuds or a cardiac surgeon, many look for the social proof that reviews can provide.When there isn't trust in these purportedly authentic experiences, the whole system falls apart. 
It should go without saying, but if you're purchasing fake reviews, stop . The reputational damage from being caught is far greater than a potential short-term boost in business.  
Instead, ask real, happy customers to write about their experiences and incorporate review responses into your overall PR strategy. Train customer service leads to thank people for the positive reviews and provide them with pre-scripted talking points to address the negative— including taking the conversation offline when appropriate.  
Working with customer service to turn a bad experience into a positive one can pay off. Everyone knows that even great businesses can have a bad day, but it's how we handle those experiences that leave a lasting impression. 
Editor's Top Picks: 
Lawmakers are again taking aim at TikTok, this time over what they perceive to be an anti-Israel and antisemitic bias. The largely conservative legislators point to the prevalence of pro-Palestinian hashtags on the app as proof of "brainwashing" and a "malign influence operation" carried out by the Chinese government, the

Washington Post reported

. TikTok denies that the Chinese government has any influence in the app's algorithm. Facebook and Instagram show a similar prevalence of pro-Palestinian content over pro-Israel, a statistic the Post suggests could be due to videos coming not from the United States, but from predominantly Muslim countries. Additionally, there is a wide generational difference in how young people more likely to use social media view the conflict versus older, less social media savvy people. But all of this could still add fuel to the push to ban or otherwise curtail TikTok in the U.S.

 

Some good news for your wallet: inflation was flat in October,

CNBC reported

. The core consumer price index, excluding food and energy, also reached two-year lows, giving hope that we might be leaving this long inflationary period at long last. The stock market bounced on the news, hopeful that the fed won't again hike interest rates. 

 

Tequila is looking to move beyond its North American roots and take over Europe, the

Wall Street Journal reported

. Diageo, which produces brands like Don Julio and Casamigos, has ambitious growth plans for Europe centered around the paloma, a simple grapefruit soda and tequila cocktail that's easier to make than a classic margarita. Diageo is going big with splashy activations in European capitals that are home to well-traveled and wealthy drinkers seeking something new. It's an interesting tactic to grow a spirit that has achieved mass popularity in Mexico and the U.S. but remains little-known across the pond.  

 
Allison Carter is editor-in-chief of PR Daily. Follow her on Twitter or LinkedIn.
COMMENT