The Daily Scoop: Adidas begins to chart course after Ye breakup
Plus: More news you can use today.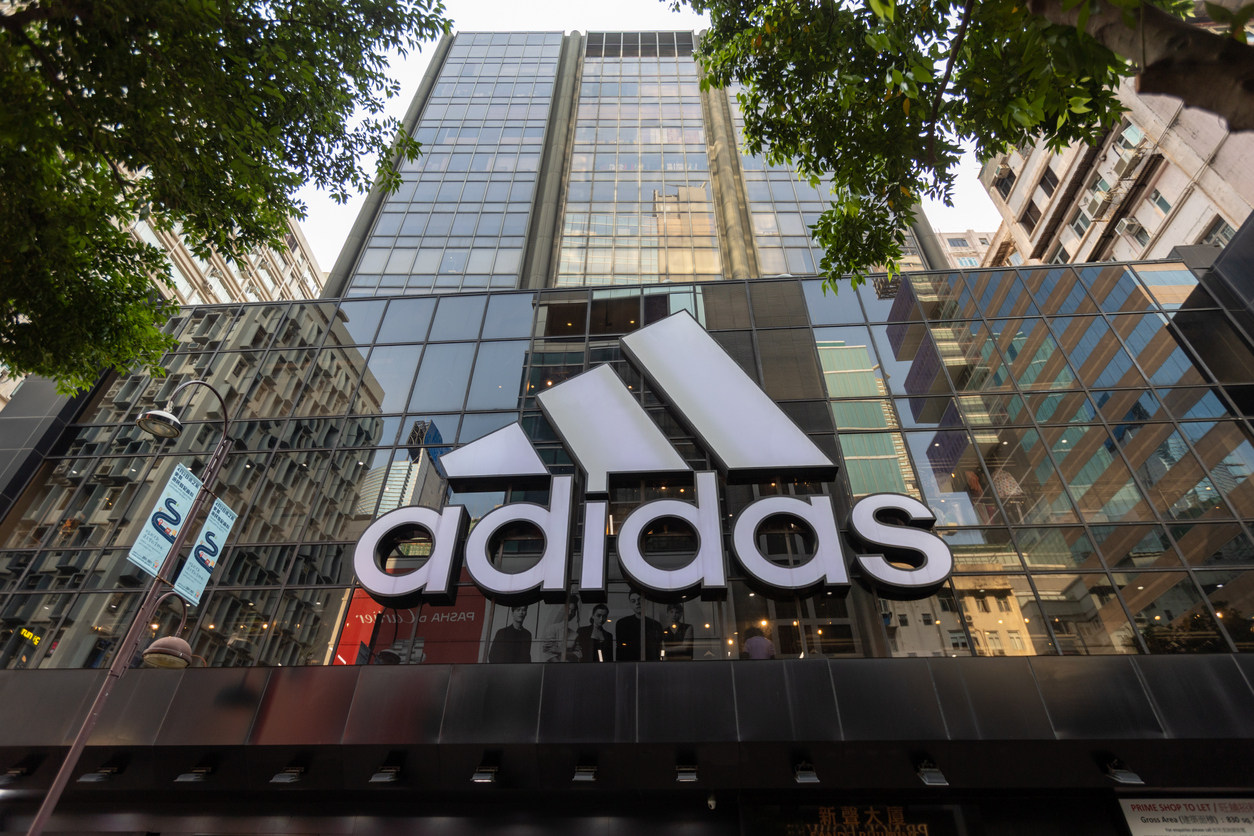 Adidas is gaining ground in handling the leftover Yeezy shoes and clothes from a failed collab with Ye (Kanye West) due to his antisemitic comments and over-the-top behavior, according to a CNN article.
During an investors' event last week, Adidas CEO Bjørn Gulden announced that the company would "sell parts of this inventory and donate money to the organizations that are helping us and that was also hurt by Kanye's statements."
The sportswear apparel company noted that it was expected to lose out on revenue to the tune of $1.3 billion this year from not being able to traditionally sell Yeezy items, per the article. Also, investors needed answers on how the company planned to handle the merchandise.
 "When we will do that and how we will do that is not clear yet, but we are working on those things," Gulden said, according to a transcript that Adidas gave to CNN. 
Gulden also said in the article that since the failed partnership last fall, Adidas was looking for answers on how to handle the product remnants and is "trying to find solutions." 
Why it matters: The company has been in a PR tailspin since the height of Ye's troubled public antics. They held onto their partnership long after other companies dropped Ye over his comments — and took heat for it. Adidas continues to face heat from investors suing the company over the partnership and what the apparel company knew when.  
All is not lost for Adidas though – this second act could be a do-over for the company's image.
After some uncertainty about what to do with the leftover Yeezy product, thankfully Adidas has an answer that doesn't involve burning anything. By selling a portion of its inventory and giving the money to relevant organizations, the company is stating loudly and clearly how it cares about the impacted community it serves and putting its money where its mouth is.
This decision is one that a former Yeezy employee is already a fan of.
Udi Avshalom, former Yeezy COO who is also Jewish, said that Gulden did the right thing, according to a Business Insider article.
"I think Gulden's decision to donate to charities represented to those hurt by Ye's comments is proper," Avshalom told Insider.
While this partnership debacle might be on the minds of consumers and others for a long time, Adidas is hoping to make amends and separate itself as far as possible from this situation, which, once the products are all sold, will hopefully be in the company's rearview mirror.
The question now is which organizations will receive the money and what portion of the proceeds will go to charity versus Adidas' bottom line. Striking that precise balance — and communicating it clearly — will be the difference between success and failure.
This partnership failure is a great and humbling reminder for the sportswear and shoe apparel giant that it takes more than having a strong, solid brand coupled with a celebrity to promote a product. We all could learn from this. 
 More top headlines:  
Sherri Kolade is a writer at Ragan Communications. When she is not with her family, she enjoys watching Alfred Hitchcock-style films, reading and building an authentically curated life that includes more than occasionally finding something deliciously fried. Follow her on LinkedIn. Have a great PR story idea? Email her at sherrik@ragan.com. 
COMMENT
2 Responses to "The Daily Scoop: Adidas begins to chart course after Ye breakup"
Ronald N Levy

says:

Follow the money.

At least some of it should go to causes Ye supports even if one dislikes them. Otherwise there may be great disappointment if Adidas marketers hope to sing in effect "Come all Ye faithful." Skill in splitting up the money may determine whether Gulden's effort cuts the mustard.

Ronald N Levy

says:

This is a lesson about not AI but GS, not Artificial Intelligence but Genuine Stupidity.

When a company can see that not just an influencer but a major partner of the company is making pronouncements offensive to any large group, it's genuine stupidity not to get a retraction if possible or an early divorce if less drastic action isn't enough.

Even if you're not personally crazy about the group, Genuine Intelligence is don't endanger your goodwill with a major segment of your consumers, dealers and legislators. Top management won't just try to fix this and turn away but is more likely to also judge WHO should have sounded the alarm earlier.

A breast lump or an alarming cough may go away by itself, and so may the appearance of a PR peril, but there's a time to consult a doctor or a PR exec. Even if disposal of the sneakers is good, avoiding this kind of grief would be even better.

Next time there's a conference on Crisis PR, it could be a good idea for not only PR people to go but also non-PR company executives.

Like ignoring symptoms of cancer, it can be a costly mistake—or Genuine Stupidity—to ignore a major "thou shalt not" of corporate PR. Notice how PR alertness can be a blessing not only to the company but also to those who are alert.