The Daily Scoop: 'Dadfluencers' are a hit, Grimace celebrates a nostalgic birthday
Plus: More news you can use today.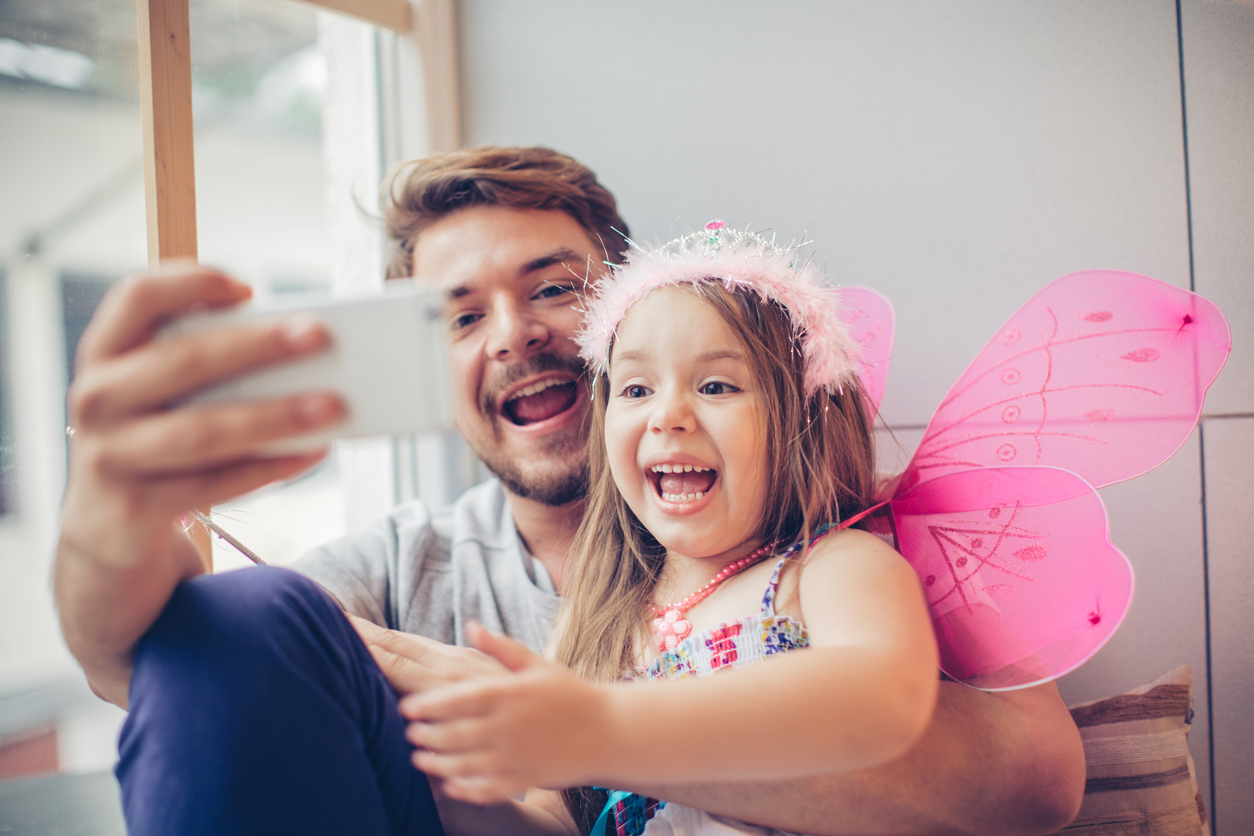 Dadfluencers are joining granfluencers as the latest nontraditional social media hit, The New York Times reported.
Dads are interested in watching how other men parent, the article adds, because "they're in largely uncharted territory, compared with previous generations."
"Traditionally, dads haven't really talked about parenting. My friends and I certainly didn't," Thomas Piccirilli, a father and social media influencer, said in the article.
From anti-racism education to discussing menstruation – nothing's off limits for Aaron Martin AKA #StayAtHomeDad.
The former journalist doesn't shy away from discussing tough issues when he's not posting relatable content with brand appeal.
"At first, I did know any other stay-at-home dads," he said in the article. "So it was isolating," Now with thousands of followers on his social media platform, he's making his mark along with other dadfluencers like Jonathan Joly and Dave Olgeton AKA FitDad, who are making a big splash, too.
https://www.instagram.com/p/CjLzvE1MFQm/
Ogleton, who boasts 1.1 million TikTok followers, has secured brand deals with Disney+, Netflix, Procter & Gamble and, naturally, Pampers, said in the article that his audience is growing and people like his "off the cuff" content. Ogleton also sells clothing items with funny sayings such as, "It's not a dad bod. It's a father figure" or, "I used to be cool," the Times reported.
https://www.instagram.com/p/CtewPBDAP3H/?hl=en
Why it matters: Cameron Ajdari, Currents Talent Management founder, said the pandemic "created a big appetite for dad content."
"Not just from brands, but also from parents and dads all around the world. Dad influencers are making other dads feel seen in a way that wasn't happening before," Ajdari said in the article.
While moms are more traditional caregivers, seeing involved fathers (not to mention stay-at-home dads) is a rare treat. Brands could connect with these underserved influencers and reach their content-hungry audiences.
PR pros, consider finding ways to connect your brands to dadfluencers. Knowing that fathers like watching relatable content about other fathers could spark a connection between a brand and a dadfluencer's audience in a meaningful way.
Beyond other dads tuning in, moms also like to watch content about raising children in this day and age through another lens. I know I do. Throw in brand partnerships and you've got a winning combination because useful products that appeal to consumers simply makes sense – especially anything that could help make a parent's life easier.
James Nord, marketing firm Fohr founder, added that dadfluencers are like a "Trojan horse for brands" as they speak to audiences – especially other dads – who find them relatable and trustworthy.
"People might not even realize that they're being influenced by this. They weren't coming to that person for style advice, but that's what they're getting," he said.
Dads, we love them and admire them. It doesn't have to be just Father's Day for brands to consider using dadfluencers for a collaboration. Think of partnering with them to spread your message and mission, which might go further in reach in comparison to other influencers.
Sometimes dads get put on the backburner, but connecting with this key audience could bring some extra traction to your brand.
McDonald's launches campaign for Grimace's birthday
We're lovin'  Grimace's 52nd birthday celebration. McDonald's launched a media campaign this week to celebrate our purple furry friend's birthday across social media, at participating McDonald's and with a throwback-style online game. The campaign features a birthday meal including a purple milkshake (it's not that bad!), Grimace apparel and a big side of nostalgia.
Many people on Instagram were excited about McDonald's birthday posts about Grimace including: "wanna come 2 my party???? finallyy got my own grimace meal and purple shake :)"
www.instagram.com/p/CtJwUu8twj3/
"My entire life has been a slow build to this moment," Dinosaurdracula commented.
Lydia Burton had another take: "Petition to have Grimace be the new face of McDonalds."
Why it matters: From his birthday games and buying Grimace-based merchandise to the opportunity to donate to Ronald McDonald House Charities – there's a lot to partake in. Other brands could also think about emulating a multi-faceted campaign for their own anniversaries and milestones in a way that's meaningful to them and interactive for their audience.
"Our fans have amazing childhood memories of their birthdays at McDonald's…and Grimace's Birthday is all about paying homage to the amazing, fun moments we all share," Chief Marketing and Customer Experience Officer at McDonald's USA Tariq Hassan said in a news release.
Social media influencer Trisha Paytas flocked online to post content trying the Grimace Birthday meal and others across the internet did, too.
A major fear of missing out with the limited-time drink upped the ante with the engaging campaign. Plus the colorful new drink was a fun additional touch that people happily promoted on their platforms, making messaging even better for McDonald's.
Plus people of different generations can take part in the fun and celebration as many can remember Grimace growing up — while others are being introduced to him, too. PR pros look at developing unique campaigns where your own consumers can participate in activities and initiatives, which could take your brand to the next level.
Editor's Top Picks:
Pop-Tarts recently released a new fan-favorite Frosted Brown Sugar Cinnamon product – but it's very far from being a warm, toasted breakfast treat. Pop-Tarts and Jeni's Splendid Ice Cream joined forces to collaborate on a Frosted Bron Sugar Cinnamon ice cream. The limited-time product is available at Scoop Shops. Jeni's ice cream flavors are inspired by their curiosities with "art, history, pop culture, and beyond – that simply don't exist anywhere else." Delicious combo aside, join forces with other brands to launch new products and cross-promote.
Bud Light's been dethroned as the top beer seller in the United States but country music star Garth Brooks is still standing behind the controversial beer brand. Shark Tank's Mark Cuban stands with Bud Light, too.
Live Nation and Ticketmaster will now have to let consumers know about all ticket-related fees upfront after controversy surrounding hidden costs associated with purchasing tickets – most recently with Taylor Swift.
Sherri Kolade is a writer at Ragan Communications. When she is not with her family, she enjoys watching Alfred Hitchcock-style films, reading and building an authentically curated life that includes more than occasionally finding something deliciously fried. Follow her on LinkedIn. Have a great PR story idea? Email her at sherrik@ragan.com. 
COMMENT
Tags: dadfluencers