The Daily Scoop: How Adidas is 'carefully' offloading remaining Yeezys after Ye controversy
Plus: Hip-hop's 50th birthday, X/Twitter CEO Linda Yaccarino has a word for advertisers.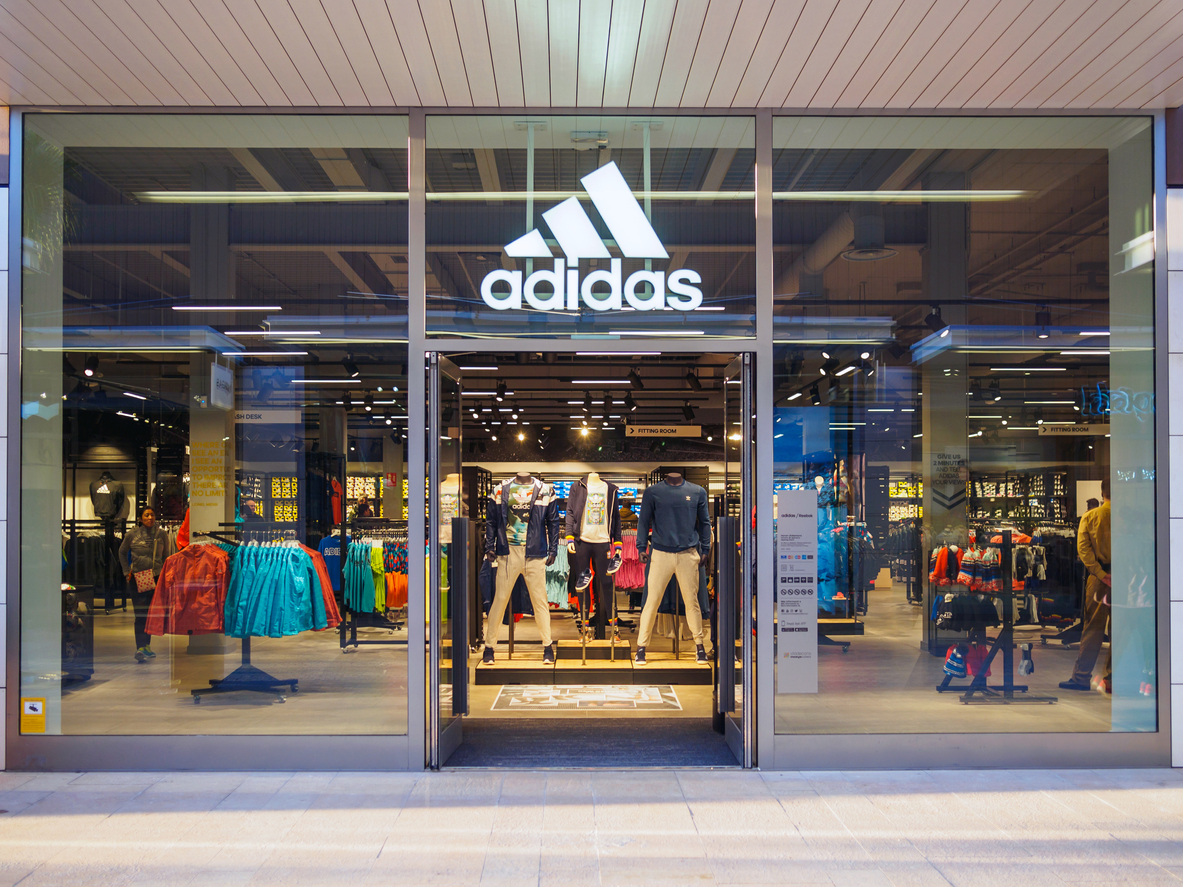 Adidas is strategically moving to sell off the remainder of its Yeezy shoes after its partnership with  Ye (formerly known as Kanye West) went south due to the rapper's antisemitic remarks and inappropriate behavior, The Washington Post reported.
This past May, Adidas announced a Yeezy product drop following some uncertainty on what to do with its remaining inventory, which represented around $1.3 billion in revenue for the brand, per the Post. There was originally talk of burning the shoes, selling them or donating them.
Now, the results of the drop are in as Adidas CEO Bjorn Gulden announced the brand's latest earnings on Thursday. The release yielded a hefty $440 million in sales. Roughly 27% of that revenue was donated to charitable organizations, including the Anti-Defamation League, which combats antisemitism and extremism, and the Philonise and the Keeta Floyd Institute for Social Change, founded by George Floyd's family members.
Given the popularity of the shoes and the brand's investment in the line, the move to offload the inventory was largely expected by fans and analysts, the article notes.
"They look futuristic," wrote Mike Sykes, author of the sneaker culture and business newsletter, the Post reported. "They offer an aesthetic that you don't get with any other sneaker."
What's less expected is the overwhelming success of the Yeezy drop, which sold well enough to offset an expected 20% quarterly revenue dip in the U.S., lowering it to only 16%.
Why it matters: Before Ye's public downfall, he and Adidas were a dream pairing.
"The partnership that Ye formed with Adidas was revolutionary," the Post reported.
Even after the metaphorical shoe dropped, Adidas' rift with Ye, its donations and its pause in sales may have allowed the brand to divert the most intense consumer reaction.
While Adidas is indeed looking to redo its image and signal its ethical position, backlash over the Yeezy release hasn't been as loud or vehement as other controversies that plagued brands like Balenciaga. This result is unusual: "Moral absolution has become an essential component of consumerism in 2023 — touting the green qualities of a product, or the race or gender of the object's creator, to comfort a shopper. Brands that buck this trend are the subject of intense backlash," the Post noted.
For all Ye's problematic behavior, fans of the Yeezy line continue to get their kicks.
Perhaps it's a time factor, with the controversy having waned in the public imagination since late 2022 and early 2023. Perhaps it's the donations, which show, rather than tell, how Adidas is serving communities impacted by Ye's remarks and behavior. Perhaps fans are simply numb to Ye making headlines and just want a great pair of shoes.
Regardless, the company is handling this spillover situation with care so even more fallout doesn't ensue.
In a crisis, brands may find a best-case scenario by evaluating solutions and timelines, communicating with actions that benefit those most affected, and looking for ways to strategically and meaningfully heal wounds.
Editor's Top Picks:
Hip-hop turned 50 years old today. The popular cultural movement started at a back-to-school celebration in the Bronx in 1973 and spilled over to practically every corner of the world. DJ Kool Herc used turntables to create a new sound while rapping lyrics at that party. People around the country, especially in New York City, will recognize this golden anniversary with concerts. The music genre "has built a vibrant, ever-evolving culture" across industries and helped some beloved brands like Apple, Block and Nike boost customer loyalty, per Axios. Consider ways to authentically integrate hip-hop into your own marketing strategies where it fits.
ChatGPT is spreading across workplaces in the U.S. Numerous employees use ChatGPT to assist them with work tasks such as summing up lengthy documents or drafting emails. While some companies are embracing the chatbot program, security firms and other places are sounding the alarm on potentially sensitive information leaks. Samsung banned ChatGPT after an employee uploaded sensitive information on it. "We are reviewing measures to create a secure environment for generative AI usage that enhances employees' productivity and efficiency," Samsung told Reuters. Continue finding your rhythm with using ChatGPT and be alert of safety risks.
X, formerly known as Twitter, is watching its competitor Threads while taking stock of its own future. "(Threads) may be building to what Twitter was … we're focused on what X will be, and it's an entirely different roadmap and vision," X CEO Linda Yaccarino told CNN. The platform is facing debt issues because of a 50% advertising decrease over platform instability concerns. X recently debuted brand safety measures for advertisers so its ads are not next to content that is sexually explicit, hateful or inappropriate. Yaccarino promised to wrap her "security blanket" around brands. In efforts to rebrand, don't pivot too fast or forget your core base.
Sherri Kolade is a writer at Ragan Communications. When she is not with her family, she enjoys watching Alfred Hitchcock-style films, reading and building an authentically curated life that includes more than occasionally finding something deliciously fried. Follow her on LinkedIn. Have a great PR story idea? Email her at sherrik@ragan.com. 
COMMENT