The Daily Scoop: Maine lockdown continues after deadliest shooting in state history
Plus: The economy continues to grow and Scholastic walks back book fair policy.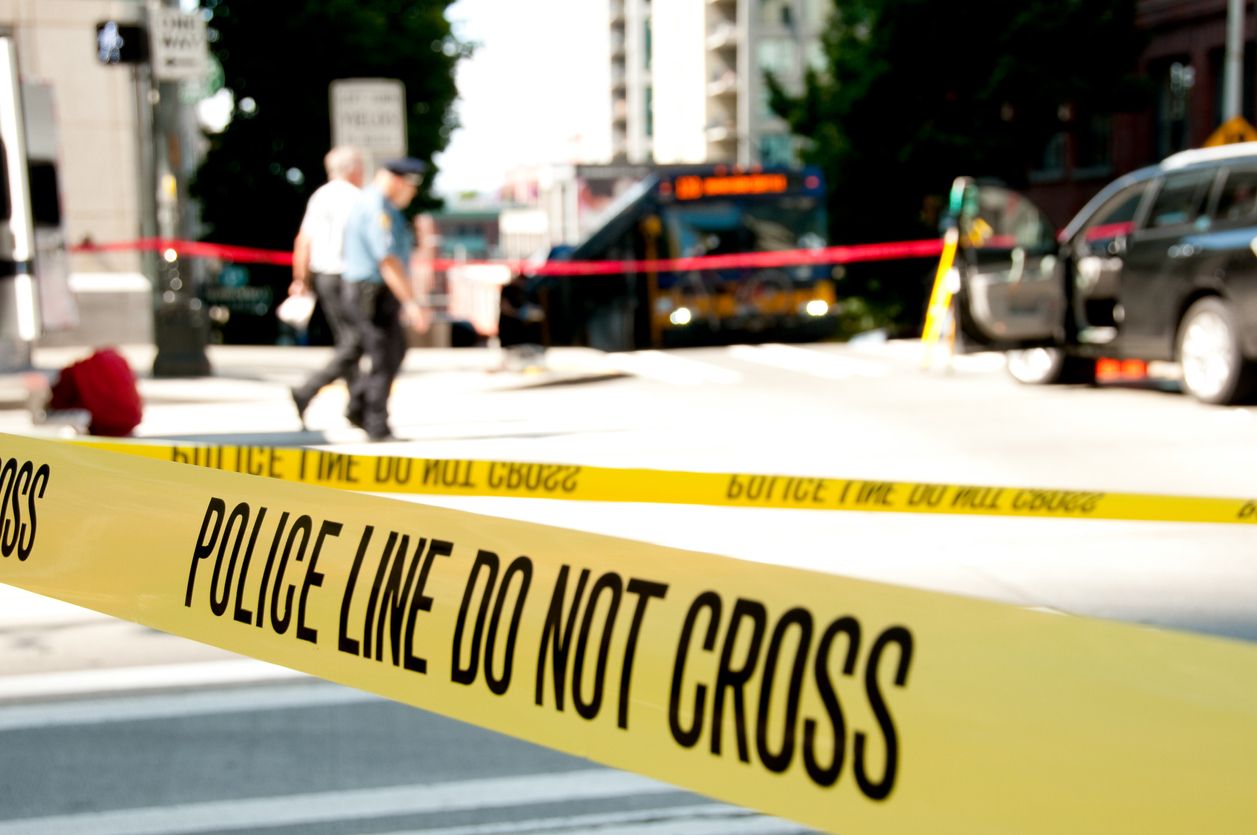 Sixteen people have been killed and parts of Maine remain under lockdown this morning after a gunman rampaged through the town of Lewiston. Dozens more were injured in what the Lewiston Sun Journal calls "likely the deadliest shooting in Maine's history."  
A person of interest in the case remains at large and people in towns and colleges in the region are being asked to remain indoors while police investigate.  
Law enforcement in many of these small towns are using traditional broadcast media and owned channels alongisde social media to communicate a complex and evolving situation to residents. 
We are expanding the shelter in place advisory and school closings to include the town of Bowdoin. Please stay inside your homes while more than 100 investigators, both local and federal work to locate Robert Card who is a person of interest in the Lewiston shootings. pic.twitter.com/dqixmXbJAX

— Maine State Police (@MEStatePolice) October 26, 2023
An additional X post from the Maine State Police announced a 10:30 a.m. press conference and urged people to "tune into your local TV station's social media and or websites for live streams." 
Students at nearby Bates College struggled to know how to respond to emergency orders to shelter in place, with some making mad dashes from academic buildings to dorms, the New York Times reported.  
And, of course, politicians are issuing statements. Since the suspect is still at large, some statements lack some of the now tragically standard "thoughts and prayers" language, instead adopting a more terse, informational style.  
I am aware of and have been briefed on the active shooter situation in Lewiston. I urge all people in the area to follow the direction of State and local enforcement. I will to continue to monitor the situation and remain in close contact with public safety officials. https://t.co/rYV26URqUl

— Governor Janet Mills (@GovJanetMills) October 26, 2023
My statement on reports of an active shooter in Lewiston: pic.twitter.com/bigjn9YZsv

— Congressman Jared Golden (@RepGolden) October 26, 2023
Why it matters: 
No matter how small, no matter how safe a place may seem, every organization in the United States – from governmental agencies to small businesses and nonprofits — needs  a plan for an active shooter situation.  
That includes a communications plan. 
While it is obviously impossible to plan for every possible scenario, make sure you have a general idea of: 
How will you communicate with stakeholders? What if that information must be conveyed urgently and silently?

 

Where will employees and customers go in the event of a prolonged shelter-in-place order? How will you issue updates on the situation – will you defer to police or issue updates directly?

 

Once the immediate emergency is passed, what steps will you take to begin to pick up the pieces and care for those reeling and hurting?

 
These are distressing questions to consider. But better to have an outline and direction before you need them. 
Take care of yourselves and each other. 
Editor's Top Picks: 
The U.S. economy continues to boom, despite high interest rates.

The Washington Post

reported that the economy grew at an annualized rate of 4.9% in the third quarter – the highest since 2021 — driven   by spending from all sectors of the economy, including the government, businesses and individuals. Still, experts predict that the next quarter could finally cool off this red-hot economy as those high interest rates and the return of student loan payments begin to make a stronger impact. We've heard that prediction before, yet the economy continues to grow.

 

Scholastic Book Fairs find themselves at the center of a political controversy that seems to have no easy way out.

The Wall Street Journal

reported that the booksellers walked back a decision to put books involving race and gender in a separate collection that schools could opt out of including in fairs. That initial move was prompted by new laws in some states that limit what topics can be discussed in schools. "

Even if the decision was made with good intention, we understand now that it was a mistake to segregate diverse books in an elective case," wrote Ellie Berger, president of Scholastic Trade Publishing, in a letter obtained by The Wall Street Journal. In an earlier statement, Scholastic pointed out that the laws put them in an "impossible dilemma" — one felt by many other businesses caught between legal responsibilities, public opinion and their own mission as organizations.

 

Ford and the United Auto Workers Union (UAW) reached a tentative agreement to end the strike,

CNBC reported

. The deal includes a 68% increase in starting wages and 25% increases over the life of the agreement. "

We told Ford to pony up and they did. We won things nobody thought was possible," UAW President Shawn Fain

celebrated

. The statement from

Ford CEO and President Jim Farley was far more muted: "We are pleased to have reached a tentative agreement on a new labor contract with the UAW covering our U.S. operations."
Allison Carter is editor in chief of PR Daily. Follow her on Twitter or LinkedIn.
COMMENT
One Response to "The Daily Scoop: Maine lockdown continues after deadliest shooting in state history"
Kat W.

says:

The Lewiston tragedy underscores the importance of organizations having a prepared plan for active shooter situations, emphasizing effective communication. Planning ahead is essential to minimize harm.