The Daily Scoop: Republicans call House chaos 'embarrassing'
Plus: Why ESG investments are declining; execs resign over Israel-Hamas statements.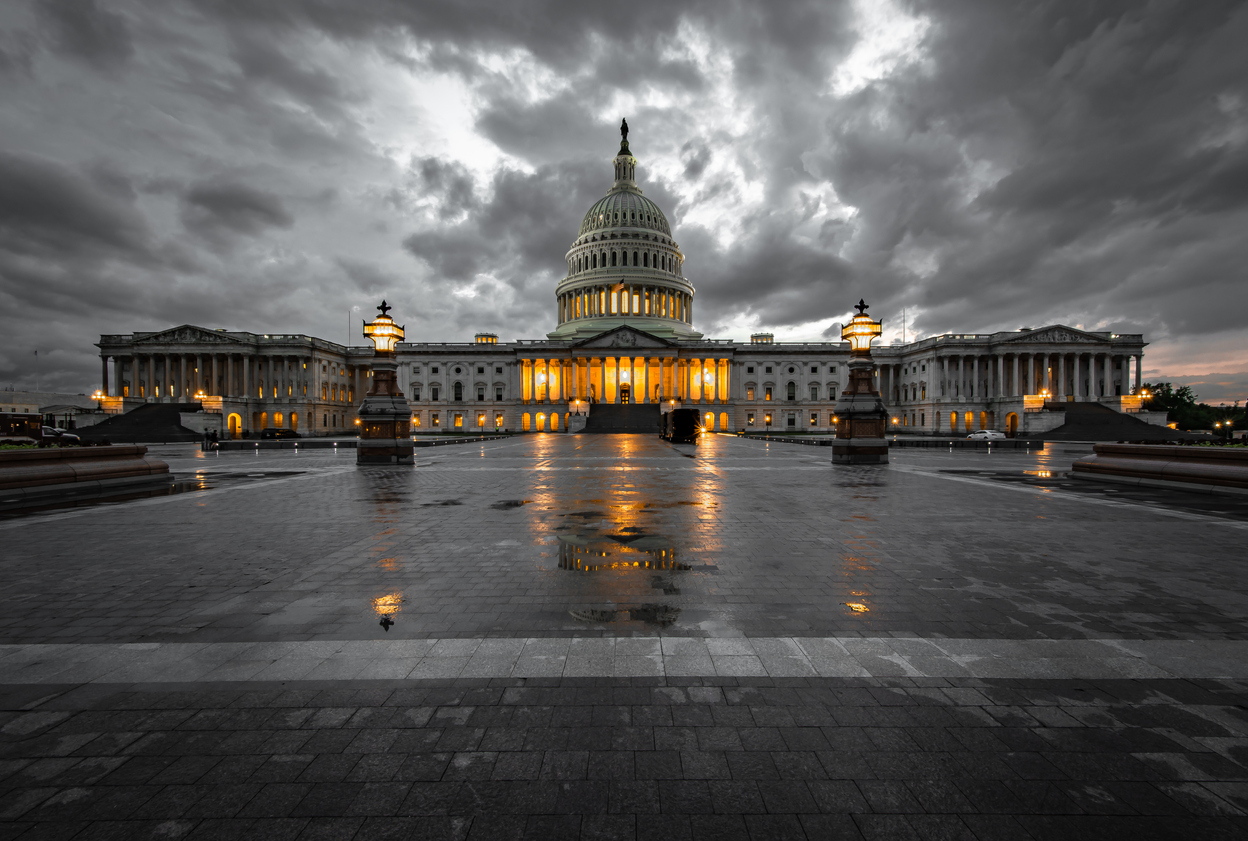 The U.S. House of Representatives is no closer to having a new speaker than it was 20 days ago, when Republicans ousted Kevin McCarthy from his post. 
In fact, it may be further away. 
After Steve Scalise and Jim Jordan both failed to achieve the requisite 217 votes currently required to take the powerful position, there are now a whopping nine representatives vying for the spot, CNBC reported.  
Even staunch Republicans are speaking out about the ongoing saga. Deposed Speaker McCarthy called it "embarrassing for the Republican Party, embarrassing for the nation," according to CNBC. Granted, he has some personal skin in the game, but he's far from the only one pointing out the reputational damage the GOP could face from this.  
"The world's on fire," Rep. Michael McCaul said. "This is so dangerous what we're doing and most importantly, it's embarrassing, because it empowers and emboldens our adversaries." 
Indeed, without a speaker, the House is at a standstill at a particularly delicate time in the world.  
The American people are losing patience as well: A USA Today/Suffolk University poll  conducted last week found that a huge 67% of Americans want a new House speaker as soon as possible — and that includes 57% of Republicans and even higher margins of independents and Democrats. 
Why it matters: 
Besides MCaul's valid point about the world being on fire and the U.S. needing its legislature to legislate, the GOP could face fallout in upcoming elections if voters believe them unable to find the consensus required to govern. It's trite to say we're in a divided nation , but now those schisms are breaking apart even the Republican Party itself. 
Individual representatives should take this time to communicate with constituents (not just through cable news, either: local media, mailers and in-person town halls should all be considered) about how they're working to help the people back home, even as the government grinds to a halt.  
Editor's Top Picks: 
The unfolding war between Israel and Hamas continues to have far-reaching implications for organizations around the world. From social media companies struggling with moderation to organizations wrestling with how — and whether — to issue statements that balance the passionate feelings of their employees, customers, investors and other stakeholders, everyone is struggling.

The New York Times reported

that the CEO of European tech conference Web Summit resigned after sponsors began pulling out due to his public comments criticizing Israel's attacks on Gaza in response to Hamas' attack. This is a moment of great peril for communicators. There is no one-size-fits all advice we can give, save to listen more than you speak. Exhibit empathy. Choose your words with the utmost care. 

 

ESG investments are declining,

CNN reported

. In addition to backlash from a polarized political climate (are you sensing a theme in today's Scoop?), ESG is running into a measurement problem. As CNN put it, "if you're talking about something based on feelings or opinions (qualities), it's really difficult to measure them without specific details (quantities or concrete things)." But this doesn't mean that ESG is dead.

Robert Jenkins, head of global research at Lipper, told CNN that he expects to see ESG investment to emerge in an altered form, possibly backed by AI-powered data that helps investors better understand the benefits of socially conscious investment. Now, keep in mind, this is talking only about ESG

investment,

not the entire discipline. We know that many people, especially younger generations, want to buy from and work for companies that care about the environment and social issues. It may be time to move away from the branding "ESG" while still showing a commitment to the same principles.

 

It appears that X, formerly known as Twitter, has lost users since it was acquired by Elon Musk about a year ago and underwent its rebrand.

Data from Apptopia

suggests that rebrand was particularly damaging, with a 5% month-over-month decline in users in the month the Twitter bird flew the coop. Overall, the analysis found that since Musk took the reins, the app lost 13% of its total daily users. Evidently users don't like massive strategy swings, rebrands they don't understand and changes in core app functionality.

 
On a serious note, things are hard out here. Comms pros are often on the front line of angst and vitriol on social media, of conflicting priorities internally, and our own personal attempts to make sense of the chaotic world we inhabit. Take care of yourself. Be kind to others. Hang in there.  
Allison Carter is executive editor of PR Daily. Follow her on Twitter or LinkedIn.
COMMENT