The Daily Scoop: The LGBTQ+ response to Target's Pride actions
Plus more news you can use today.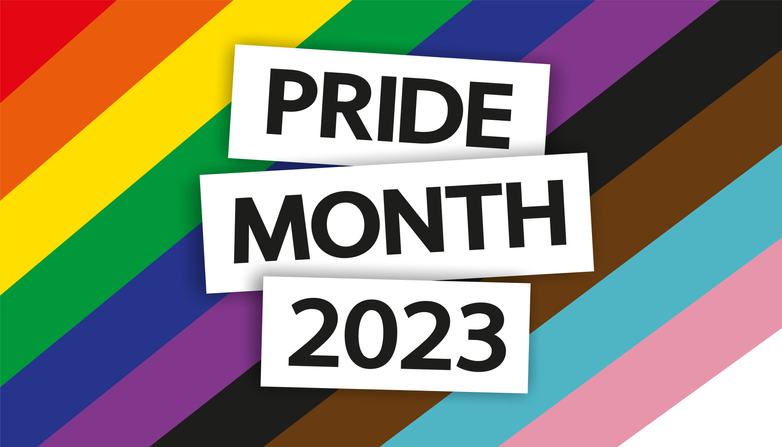 A week before Pride month started, Target took some of their LGBTQ+ apparel off the shelves in response to threats from people who opposed the items displayed. Target's actions left a bitter taste in the mouths of some who liked the collection but felt cast aside by the store's overall response.
Now, Target has seen tumbling stock prices, falling five times more than Bud Light's did in the wake of a similar controversy, Newsweek reported.
The context
The Associated Press reported that activists want to sway corporate higher-ups not to be pressured into changing Pride and other LGBTQ+ friendly activations due to conservative backlash.
Target was not alone in facing the heat over Pride Month items.
Kohl's faced backlash after featuring Pride merchandise for children and babies, Yahoo Life reported.
This opposition comes at a critical time for progress at the national level to prohibit discrimination against the LGBTQ+ community.
Almost 500 anti-LGBTQ+ bills were put before state legislatures since the beginning of 2023, many of them targeting transgender people, the AP reported.
The next step
Debra Porta, Portland's Pride Northwest executive director, told the AP that there might be a boycott and other actions directed at Target.
"Because the news is fairly new, more actions may be announced, especially as Pride Month gets here," Portia told the AP.
"We need a strategy on how to deal with corporations that are experiencing enormous pressure to throw LGBTQ people under the bus," California state Sen. Scott Wiener, also an LGBTQ legislative caucus member, said in the article.
"We need to send a clear message to corporate America that if you're our ally — if you are truly our ally — you need to be our ally, not just when it's easy but also when it's hard," he added in the article.
Why it matters: How will corporations and big brands respond this year during Pride Month especially with mounting pressure from anti-LGBTQ+ activists who might use extreme measures to try to stop Pride celebrations and observances?
If you have a Pride campaign, some people are going to be upset. If you don't have a Pride campaign, some people are going to be upset. If you have a Pride campaign and then back down in the face of pressure, everyone's going to be upset.
You need to choose your stance now and be prepared to stick with it, come what may. That means additional security plans and copious communication with employees about how to handle pushback. Flip flopping is the worst thing you could do from a communications perspective. Stand by your position.
"Now's not the time to back down," PFLAG Executive Director Brian K. Bond in the article.
PFLAG is an LGBTQ+ advocacy group for individuals and their families.
"I think both business and us as citizens need to look within ourselves into new strategies. The old models aren't necessarily working," he said in the article.
The old models of boilerplate messaging and static social media posts no longer work.
Brands, continue to remind your audience of your values and get that message across boldly this month and consistently throughout the year, too.
Be proactive, respectful and engaging with whatever social media firestorm that might come your way and don't shy away from it. While you can't put out every fire, proudly stand by your messaging and let your target audience know why they matter.
Top Headlines:
Going digital? Popular brands want to ditch the itchy but ubiquitous clothing tags for a QR code. Some brands, like Ralph Lauren, have already done away with the clothing tags.
Some experts say that using AI could eventually be the end of the world as we know it. Remain cautious when using AI with your brand. Have all the appropriate checks and balances and don't rely too heavily on it.
A poorly developed game, "The Lord of the Rings: Gollum" gets blasted for hilarious title misspelling in an apology that goes viral for all the wrong reasons. Remember: get multiple pairs of eyes to spellcheck important statements, or a mistake could overshadow the message.
Sherri Kolade is a writer at Ragan Communications. When she is not with her family, she enjoys watching Alfred Hitchcock-style films, reading and building an authentically curated life that includes more than occasionally finding something deliciously fried. Follow her on LinkedIn. Have a great PR story idea? Email her at sherrik@ragan.com. 
COMMENT
One Response to "The Daily Scoop: The LGBTQ+ response to Target's Pride actions"
Ronald N Levy

says:

Management has no obligation to lie so management should tell the truth, be silent or judge:

.1. Are most gays and lesbians proud or not proud to be gays and lesbians?

.2. If we say that they are proud although they aren't—or that they aren't proud although they are—will we be courageous or knowing liars?
Tags: Crisis comms, Target