The Daily Scoop: VP Kamala Harris aims to win back America with new strategy
Plus: Mark Zuckerberg impatient over Elon Musk match, Mattel gets creative with new product.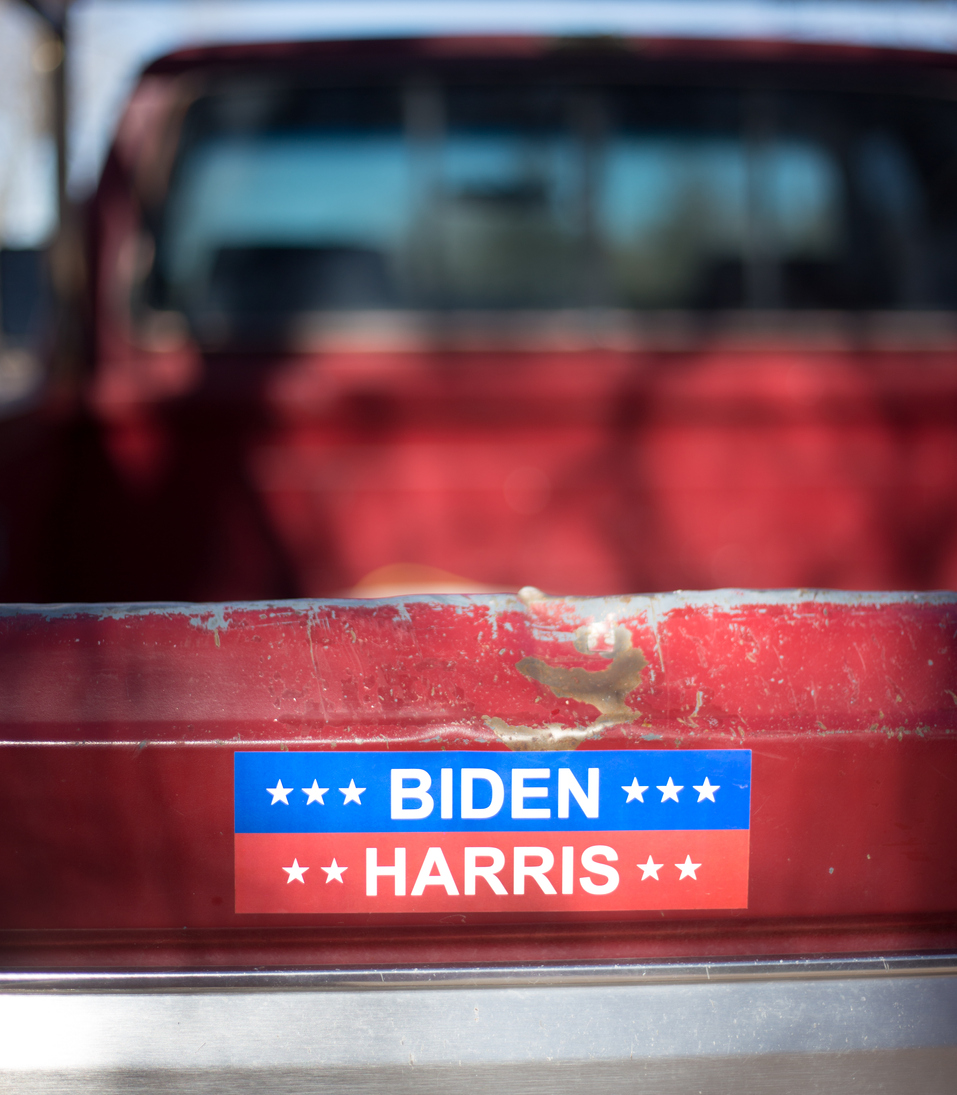 Vice President Kamala Harris is looking to up the ante when it comes to her and President Joe Biden's brand, the New York Times reported.
Harris wants to reignite the fire that people had for the duo, which got them elected in 2020, and earn votes for their desired re-election in 2024. The VP, however, has faced issues along the way.
"Ms. Harris has for years been saddled by criticism of her performance as vice president," the Times reported. "She has struggled with difficult assignments. … Concerns about her future spread as Democrats pondered whether she would be a political liability for the ticket."
Harris's approval ratings are also low with 52% of Americans looking at her negatively and 39% seeing her in a positive light, per, FiveThirtyEight's poll tracker. Biden's also facing low numbers.
She hopes to combat naysayers with purposeful talks around the nation winning people back.
"It's good to have her out there," Cedric Richmond, a Democratic National Committee senior advisor, said.
Why it matters: Harris is trying to inspire others to rethink what they thought they knew about her and aging Biden in efforts to revamp her personal and political brand ahead of 2024.
"In interviews, aides and advisers acknowledge that Ms. Harris has been affected by the years of criticism," the Times said. "She has often approached events defensively, focusing on not making mistakes, rather than looking for opportunities to attack."
Harris's move to be on the offensive shows she is working overtime to strategically win back the hearts of her and Biden's constituents, especially with the somewhat dismal approval rating numbers.
Collective PAC Co-Founder Stefanie Brown James told the Times that she has pushed to have Harris's staff put her out publicly to address hot-button issues because she has not done enough.
Harris, over the last two-and-a-half years, was "a little too much in the background and not seen enough or heard enough."
"She definitely is having a moment," James told Times. She hopes it is "a sustainable moment."
Harris must boost her image as an ideal VP contender alongside Biden as she works to turn others' hearts around and help win them the election again.
Harris' concerted efforts to turn things around could inspire brands facing image issues to reconnect with their base. A brand could find out what its stakeholders want from them and be open to change. While companies can't please everyone, striving to reconnect to an audience in new ways authentically could be a valuable start.
Top Editor's Picks:
Is Elon Musk stalling on a date to fight Meta's Mark Zuckerberg? The two social media giants talked about cage fighting in June. However, Musk, owner of X (formerly known as Twitter), has yet to confirm officially. On Sunday, Zuckerberg posted on Threads about being ready to fight and choosing an Aug. 26 date when the pair initially challenged each other. "He hasn't confirmed. Not holding my breath," Zuckerberg said. Musk posted earlier that the match would be live-streamed via X. Both platforms are facing image issues and this cage match might be a temporary attraction to create buzz and boost user engagement. If it happens.
The nation's oldest Black fraternity, Alpha Phi Alpha, decided to uproot its 2025 convention from Florida as a way to protest its divisive policies including a new educational curriculum that says slavery helped Black people in major ways. "Anyone who suggests that is either incredibly ignorant or grossly divisive. And that's why we decided to make an economic protest," Willis L. Lonzer III, APA's president told NBC News. Last month, the National Society of Black Engineers also moved its convention from the state. Brands, prep for potential implications of holding major events in the Sunshine State.
Mattel is offering a temporary $277-hour job, Chief Uno Player, for someone to teach others how to play the new game, UNO Quatro, in New York City while garnering social media buzz. The application deadline is Aug. 10. Mattel's latest offer is part of a growing trend where brands engage others on social media surrounding a new product. "This really reflects the state of marketing today…the question is how do you get people engaged and interested in a brand [like Uno] that has been around for 50 years," Tim Calkins, Northwestern University's Kellogg School of Management marketing professor, said. "For many brands, TikTok is the key."
Sherri Kolade is a writer at Ragan Communications. When she is not with her family, she enjoys watching Alfred Hitchcock-style films, reading and building an authentically curated life that includes more than occasionally finding something deliciously fried. Follow her on LinkedIn. Have a great PR story idea? Email her at sherrik@ragan.com. 
COMMENT