The PR implications of King Charles III's coronation, a new look for The Scoop and more 
Plus: More news you should know today.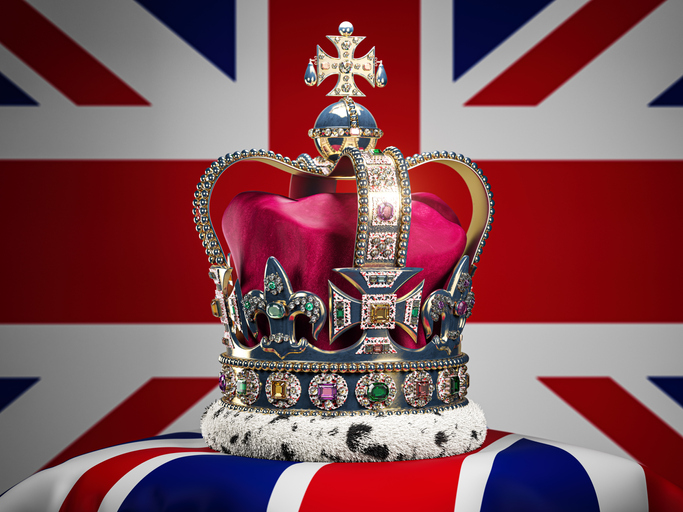 Happy Monday, PR friends. We'd like you to meet our revamped Daily Scoop! We'll focus on one story and go in-depth on why it matters to the public relations industry.  
Quick links at the bottom will highlight the overall news you need to know to get your day started off right.  
Let us know in the comments what you think about the changes and anything you might like to see. We're still testing and value your feedback. 
Now, let's get to today's top news. 
Saturday marked the coronation for King Charles III, leading up to a public holiday today in the United Kingdom (sorry Americans!), CNBC reported. 
The coronation was shortened to about two hours. Described as a "once-in-a-generation ceremony," at Westminster Abbey, King Charles was crowned months after Queen Elizabeth II's passing in the fall. Her coronation was in 1953. 
According to the BBC, the scaled-back affair was still costly, with estimations ranging from £50 to 100 million – the high end of that estimate equates to about $126 million.  

The BBC explains:  

"Much has been said about whether a lavish coronation with all the frills is appropriate at a time that millions of UK households are struggling with basic costs," according to the article. "Being a state event, it will be paid for by the UK Government as well as Buckingham Palace, through the Sovereign Grant and Privy Purse. It had been rumoured the event may be "slimmed down", due to the economic situation." 
Abby Ghafoor, a business guru, said in the article that the coronation, however, is "good for the bottom line" particularly for London. 
"This will directly impact the economy of the UK," she said in the article. However, a YouGov survey found that a bare majority – 51% – of Britons don't think taxpayers should have to fit the bill. 
The newly minted king said during the coronation that he is there "to serve, not to be served," according to the Washington Post. 
The article adds that "Charles had a hand in all of it, playing both leading man and director" regarding the flow of the event. 
In addition to Christianity, the coronation featured more faiths to represent a more diverse culture, CNN reported. The coronation was held at Westminster Abbey, and as king, Charles is also the head of the Church of England.  
Some familiar coronation guests included First Lady Jill Biden, Katy Perry and Lionel Richie. It was obvious who was absent, too: Meghan Markle. Markle decided to stay home to celebrate her son's 4th birthday. Her husband, Prince Harry, briefly attended the coronation while sitting separate from his family, Insider reported. 
CNN reported that this is Prince Harry's first public appearance with his family after the debut of his controversial memoir "Spare." 
Why it matters: The coronation's public show was an event for the ages. The royal family attempted to put on their best show despite controversies, some public opposition to the king, the coronation – and even strife inside the family. This pivotal moment in U.K. history signifies a new era for this king and the royal family. But will it be the same old same old? It appears some of the public wants more than the status quo.  
One highlight, however, was King Charles prominently highlighting the diversity of his kingdom, which was a good look and showed where his priorities were on the inclusivity front. Charles featured Buddhist, Hindu, Muslim and Jewish faith leaders during the ceremony.  
King Charles' coronation full of pomp and circumstance brought out skeptics and fans alike as the eyes of the United Kingdom and beyond were on the royal family and the newest king. While opinions may vary about the success of it all, King Charles' splashy event did not hit like it was intended to. The ever-so-slightly out-of-touch spectacle seemingly divided him and the public even more. 
Charles ultimately has a chance to go beyond a bedazzled show and address issues regarding the cost of living and some protestors who would rather see the monarchy done away with. About 25 protestors and "anti-monarchy activists" were arrested that day as some "didn't care" about the coronation and said economic reasons and the archaicness of the ceremony tainted their view of it. While others simply weren't fans politically. It's on him to show the relevance of this ancient office in the 21st century. 
Now, he could figure out a game plan going forward to bring his people together in a united fashion to encourage unity and instill even more pride in the nation. These efforts would make him possibly more of a royal fan favorite. 
Markle choosing to stay home for her son's birthday put the power back in her and Prince Harry's hands regarding their brand and reputation at home and abroad. Not getting into the nitty gritty of extended family issues and Markle not publicly badmouthing King Charles and despite the divisions, she gave a pretty good reason for skipping out though some aren't buying it. This subsequently encouraged people to shift their focus back to the coronation, though their imaginations might still run wild.  
 More top headlines:  
New rule would force airlines to cover more expenses after delays or cancellations. 
Morning Consult survey reveals that Gen Zers care about the look of logos. 
Planet Fitness encourages teens to get fit mentally and physically this summer. 
Sherri Kolade is a writer at Ragan Communications. When she is not with her family, she enjoys watching Alfred Hitchcock-style films, reading and building an authentically curated life that includes more than occasionally finding something deliciously fried. Follow her on LinkedIn. Have a great PR story idea? Email her at sherrik@ragan.com. 
COMMENT
One Response to "The PR implications of King Charles III's coronation, a new look for The Scoop and more "
Ronald N Levy

says:

Happy Tuesday PR friends who gladly learn and earn by focusing with PR Daily on today's Big Story, in this case Trump losing $5 million and perhaps a shot at the presidency.

"Don't count too much on the truth to be your salvation." That lead on an O'Dwyer newsletter story in 2016 counseled what PR Daily has said repeatedly. As we can see from Trump's PR fiasco, don't bet your future that the public will believe angry denials of what accusers have said almost tearfully.

"A better idea," said the O'Dwyer report as PR Dailyy has counseled often, "would be to state the positive opposite," in Trump's case that not only was he innocent of abusing the accuser but he has PROTECTED the safety of women and girls in five major ways he can point out!

Do I know what actually happened in Bergdorf? No, I wasn't there. But I know that in an Accusation PR situation:

.1. Not voicing an emotional and persuasive denial by the key guy can make millions think that the accused doesn't HAVE a better answer.

.2. Just saying not guilty and "she's not my type" leaves the public to wonder whether the accused IS guilty.

.3. But saying that just the opposite is true and that the accused has for decades protected women and girls in five ways—judge whether that gets the public to question whether maybe the accusers should be accused.

I honestly don't know who's guilty or innocent. What I do know is the PR reality that we should not count too much on truth to be our only salvation. Look for an opportunity to accuse your accuser. Almost never does an accuser tell both sides and we have a right to point this out.

Don't put too much faith in lawyers and others who counsel "you have a right to remain silent." It's a right in trial court but not in the court of public opinion. Relying too much on that right can cost you $5 million plus a shot at being elected president.
Tags: Coronation, King Charles III