'The Rings of Power' casts stands up to racism, #TVTwitter and Disney+ Day
Plus: Guidelines to avoid 'purpose-washing.'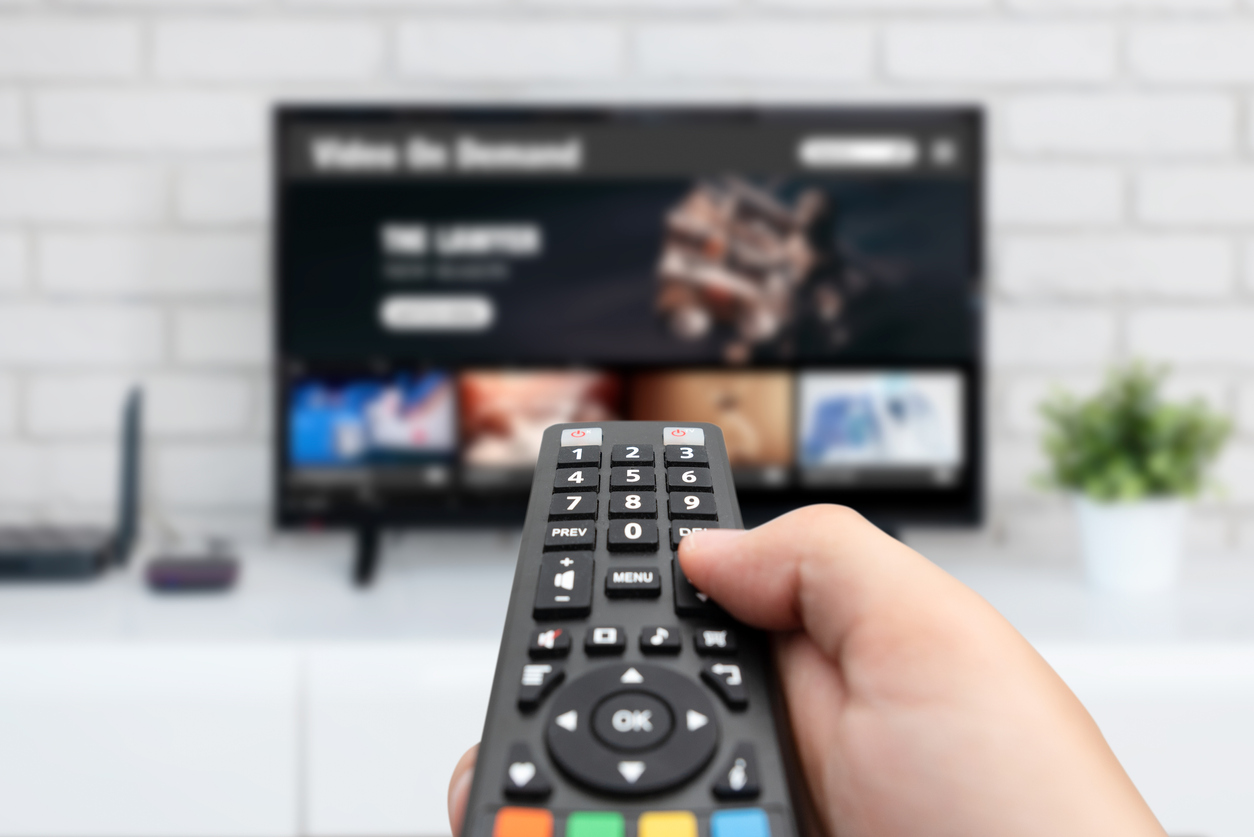 The cast of "Lord of the Rings: The Rings of Power" is standing up to hate after being hit with racist backlash to casting that diversifies the whiteness of the books and original films. "We, the cast of Rings of Power, stand together in absolute solidarity against the relentless racism, threats, harassment and abuse some of castmates of color are being subjected to on a daily basis," the statement says. "We refuse to ignore it or tolerate it." 
We stand in solidarity with our cast. #YouAreAllWelcomeHere pic.twitter.com/HLIQdyqLmr

— The Lord of the Rings on Prime (@LOTRonPrime) September 7, 2022
"The Rings of Power," a fantasy drama series that premiered on Amazon Video this month, cast people of color as elves and dwarves. It's a "major difference" from past adaptations of Tolkien's novels, The Wrap noted. The casting decisions even caused Amazon to temporarily suspend user reviews, as people were "review bombing" it. The move was a good call by Amazon. Brands have some responsibility for what your fans say, so taking a stand against noxious behavior is good — both for business and morality.
Here are today's other top stories:
The Association National Advertisers releases anti- 'purpose-washing' guidelines
On Tuesday, the Association of National Advertisers released a series of guidelines to help companies develop and sustain authentic purpose statements. The guidelines are designed to help brands avoid "purpose-washing," a phenomenon where mission statements don't result in action. As explained by the ANA in a press release: 
As more brands and businesses declare themselves purposeful to the outside world, there is growing cynicism among stakeholders over inauthentic attempts to appear socially and ethically conscious … Indeed, in the rush to make a societal impact, some brands have risked putting the purpose "story" ahead of their purpose strategy and actions. 
The guidelines were created by senior marketers, agency executives, educators and other experts and come four years after the ANA made "brand purpose" their Marketing Word of the Year.
Why this matters: It's not enough to articulate purpose through words or one-off campaigns. Brands need to root themselves in authenticity and develop a system of checks and balances to ensure that what they say and what they do reflects their reason for existing. 
MEASURED THOUGHTS
People on Twitter are obsessed with TV. Six-tweets-every-second obsessed. With so many shows out there and so many streaming channels, it's no surprise that TV-related conversation has increased 64% over the past six months.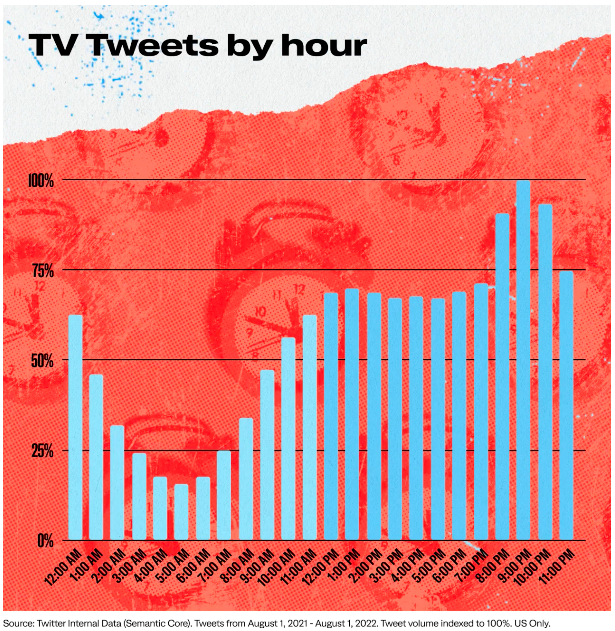 According to new insights released by Twitter, this year there have been more than 69 million tweets about sci-fi/fantasy shows, 46.3 million tweets about dramas and 38.5 million tweets about anime. Primetime isn't the only time to engage in #TVTwitter, either. While conversation peaks around primetime, conversations keep going strong the day after an episode is released. Knowing this, brands should take the opportunity to join in the conversation. Knowing what their audience watches and talks about can help them connect their product to popular culture.
Second annual Disney+ Day returns
In the words of Mickey Mouse, "Oh boy!" The second annual Disney+ Day takes place today and includes special perks as a way to retain current Disney+ subscribers and attract new ones. For starters, both new and existing subscribers will be able to get one month of Disney+ for $2, a $6 discount from the normal monthly fee. Along with the price break, Disney+ is releasing "Thor: Love and Thunder," Tom Hanks' live-action "Pinocchio" and the "Obi-Wan" documentary. The marketing blitz also includes discounted screenings of "Encanto," "Rogue One: A Star Wars Story" and "Thor: Ragnarok" until Sept. 19 at select AMC theaters. The perks also extend to Disney Cruise Line. Disney+ subscribers who purchase two full-fare guests in the same statement will get two additional guest fares for free. 
Why this matters: Like National Cinema Day and the annual Star Wars Day, Disney+ Day is a marketing campaign for current and would-be fans. While the public likes to capitalize on these one-day events, it seems like companies the size of Disney are the only ones that have the capacity to turn these "holidays" into worldwide campaigns. 
Dawn Olsen is a writer who went to an out-of-state engineering school (Purdue University) to get an English degree. She has lived in Indianapolis for 10 years and spends far too much time on Twitter. In fact, she's probably thinking about Twitter right now.
COMMENT