These are the top tools for monitoring the media, according to new Ragan survey
Comms pros share what they're using to track media mentions and brand reputation in our 2022 Communications Benchmark Report.
When it comes to measuring media mentions, there are many tools that brands can choose from. Some tools only measure social media while others are comprehensive one-stop shops that help track all kinds of media hits.
For Ragan's 2022 Communications Benchmark Report, we asked what tools pros are using. The top results indicate support for both traditional tools and inexpensive options to monitor online brand reputation and audience engagement.
Google Analytics leads the pack as a "freemium" option for measuring website performance, but tools like Cision, Hootsuite and Meltwater also see widespread use.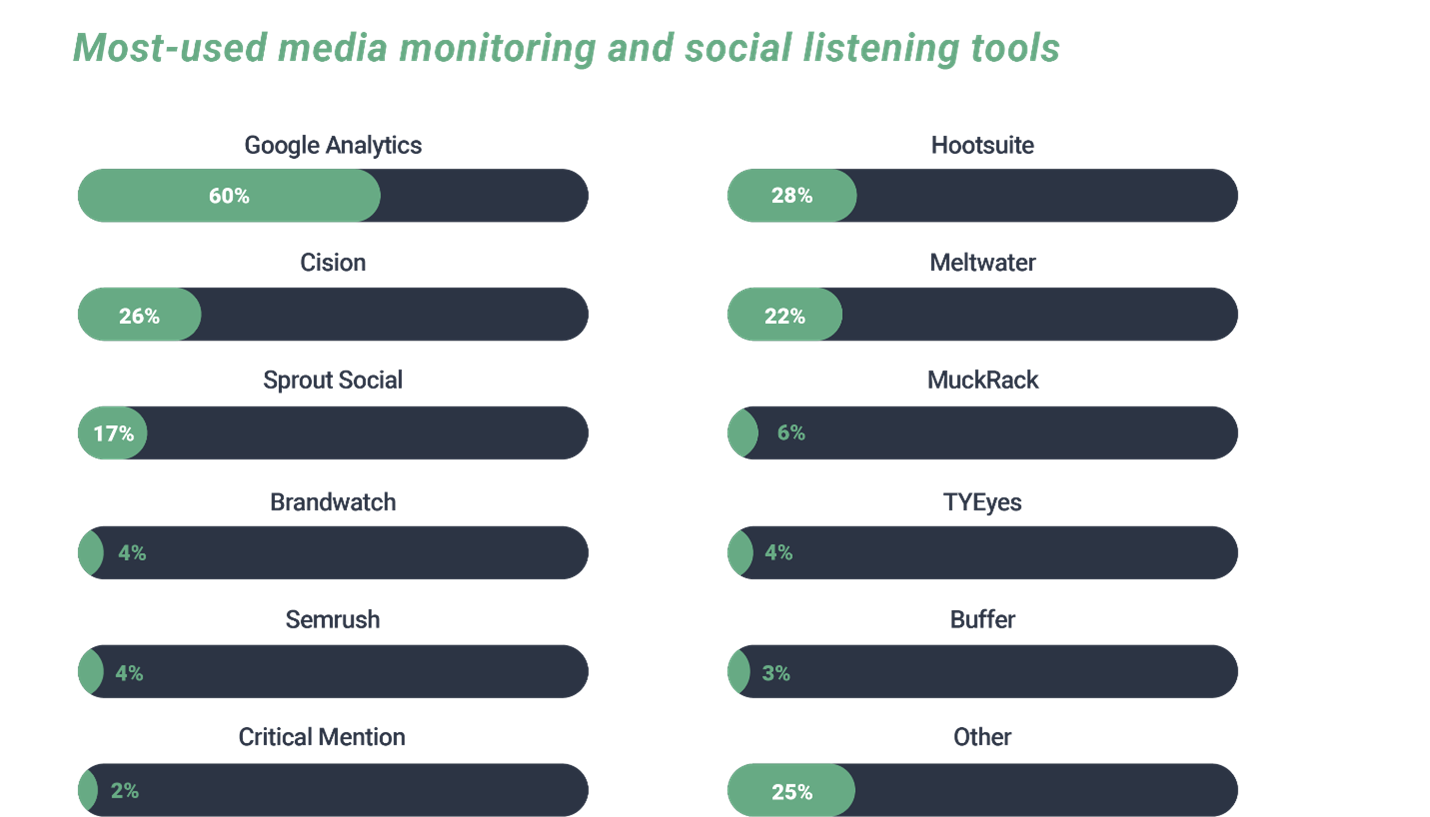 There are plenty of other tools that pros report using to measure their communications, including Public Relay, Burelles and Sprinklr to name a few.
Download your copy of the exclusive Benchmark Survey Executive Summary today and see how your communication efforts measure up. To obtain a full copy of Ragan's 2021 Communications Benchmark Report become a member of the Communications Leadership Council. Click here for more details.
COMMENT