Ticketmaster apologizes, Twitter reinstates Trump and more
Plus: Teens find social hope through community, support groups, survey says.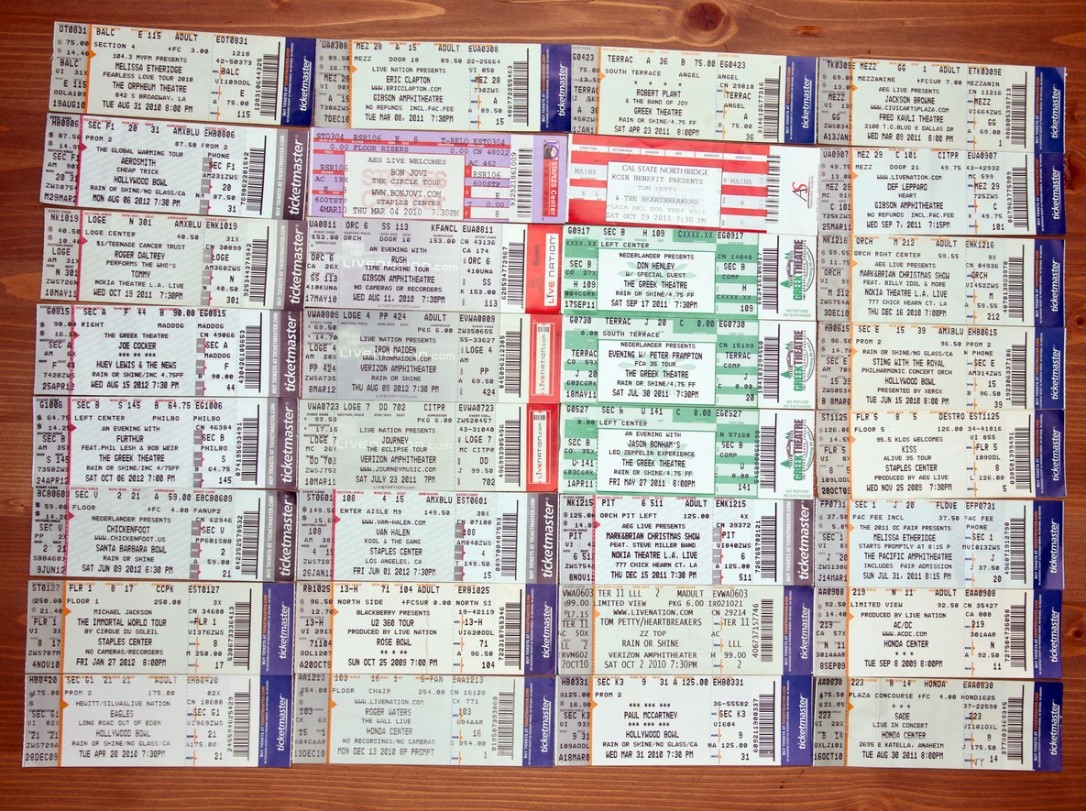 Ticketmaster apologized to Taylor Swift fans on Friday night after mishandling ticket sales for the pop singer's "Eras" tour.
"We want to apologize to Taylor and all of her fans — especially those who had a terrible experience trying to purchase tickets. We feel we owe it to everyone to share some information to help explain what happened," the company said in a Twitter post, adding a link to its website with a more detailed explanation.
We want to apologize to Taylor and all of her fans – especially those who had a terrible experience trying to purchase tickets. We feel we owe it to everyone to share some information to help explain what happened: https://t.co/1Gn4kRIvq8

— Ticketmaster (@Ticketmaster) November 19, 2022
Swift issued a statement Friday blaming Ticketmaster for not doing more to help.
"We've been doing this for decades together and over the years, I've brought so many elements of my career in house," she said. "I've done this SPECIFICALLY to improve the quality of my fans' experience by doing it myself with my team who care as much about my fans as I do. It's really difficult for me to trust an outside entity with these relationships and loyalties, and excruciating for me to just watch mistakes happen with no recourse."
[FREE GUIDE: The Ultimate Corporate Communications Internal Email Broadcast Best Practices]
In addition, The New York Times reported that the Department of Justice has launched an investigation into the business practices of Ticketmaster and Live Nation. CBS reported the Department of Justice investigation was in the works before the Swift incident and is looking at whether Live Nation is taking advantage of its dominant position in the industry.
Why it matters: What a difference a few hours along with criticism from Taylor Swift made. Ticketmaster earlier just explained that the issue with ticket delays was just based on the large demand for Swift tickets, but changed its tone to apologetic after Swift's statement. The apology would have been more sincere if it had come first.
Elon Musk unlocks Trump's Twitter account after poll
Former President Donald Trump Twitter account was reinstated Saturday after CEO Elon Musk used an online poll to decide his fate.
Reinstate former President Trump

— Elon Musk (@elonmusk) November 19, 2022
After Trump won the poll, Musk said "the people have spoken" and announced the former U.S. President was allowed back on the site.
The people have spoken.

Trump will be reinstated.

Vox Populi, Vox Dei. https://t.co/jmkhFuyfkv

— Elon Musk (@elonmusk) November 20, 2022
But Trump responded Saturday, saying he was not planning on going back to Twitter.
"I don't see any reason for it," Trump said during a video interview at the Republican Jewish Coalition's annual leadership meeting, adding he wanted to stay with Truth Social, a competing network launched by one of his companies.
Trump has said he liked Musk but added that the problems Twitter faced were "incredible".
Last month, Musk said he would not make any decisions until after the social network created a content moderation council with "many diverse opinions."
Musk announced last week that the accounts of comedian Kathy Griffin and conservative commentator Jordan Peterson were reinstated.
Why it matters:  One day, Musk touted a content moderation council to make decisions, but an online poll — decidedly non-scientific and easily gamed by bots — handled the decision on Trump.  Going back on his own announcements is unlikely to entice advertisers back, especially after Musk posted lewd tweets urging Trump to return to the platform. It's troubling to let an online poll make the call, especially considering Trump's Twitter account is part of an investigation into the Jan. 6 attack on the U.S. Capital.
Most teens get support on social media, survey says
Teens credit social media for deeper connections and giving a support group where needed, according to a new Pew Research survey.
The report finds that 80% of teens say social media gives them more connections with their friend's lives and 67% say they have people who can offer support during tough times.
The Pew Research Center online survey of 1,316 U.S. teens found 32% say social media is more positive, while 9% say it's been negative and 59% say it hasn't been positive or negative.
While most reported a neutral impact from social media, the study did point out that 38% of respondents felt overwhelmed by "social media" drama.
Why it matters: The poll shows brands can connect with teens by finding ways to communicate support to teens through their messaging on social media.
Is the McFlurry utensil a spoon or a fork? McDonald's joins debate
McDonald's took part in a fun debate on whether its McFlurry utensil is a spoon or fork with a social media post on Friday.
"This is a straw," the restaurant wrote in a post with the utensil. "If you see a spoon, it means you are in love with me."
View this post on Instagram
The Instagram post has over 78,600 likes as of Monday morning.
Earlier this month, the fast-food restaurant announced plans to replace the utensil with more sustainable, paper-based material at its United Kingdom and Ireland locations. The company didn't say if it would do the same at its U.S. locations.
Why it works: How do you eat your McFlurry at McDonald's? The restaurant hopes you are using the utensil as a spoon, not a straw. We agree. The McFlurry is way too thick to drink. Smart communicators can find success by allowing a brand to take a stance on an Internet debate.
Chris Pugh is a staff writer for PR Daily. Follow him on Twitter and LinkedIn. Send story ideas to ChrisP@Ragan.com.
COMMENT
Tags: Donald Trump, Elon Musk, public relations, Taylor Swift, Ticketmaster, Twitter