Ticketmaster's Taylor Swift mess, Popeyes challenges competitors and more
Plus: Hundreds leave Twitter after Musk's 'extremely hardcore' plan.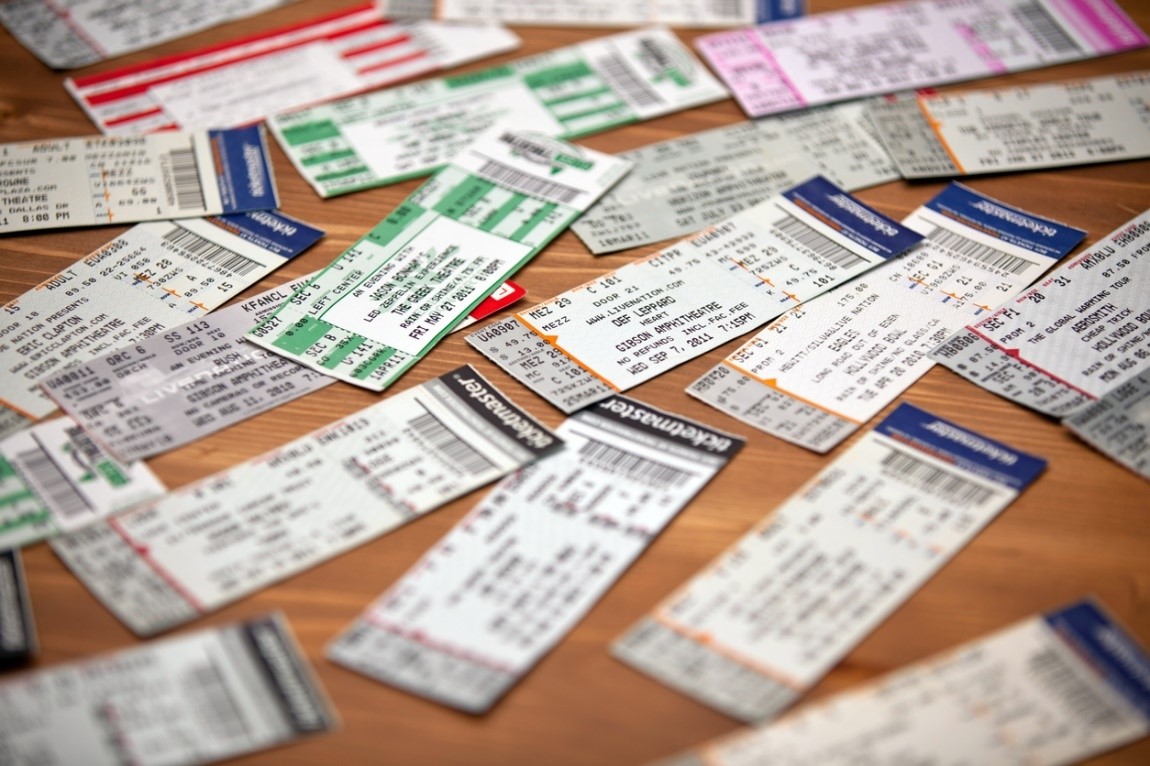 The New York Times Friday reported the Department of Justice has opened an investigation after Ticketmaster said Thursday they would cancel the public sale of tickets for Taylor Swift's "The Eras" stadium tour.
Due to extraordinarily high demands on ticketing systems and insufficient remaining ticket inventory to meet that demand, tomorrow's public on-sale for Taylor Swift | The Eras Tour has been cancelled.

— Ticketmaster (@Ticketmaster) November 17, 2022
The move came after a pre-sale rush that kept fans waiting for hours and led to website crashes.
"The biggest venues and artists turn to us because we have the leading ticketing technology in the world – that doesn't mean it's perfect, and clearly for Taylor's on sale it wasn't," Ticketmaster said in a statement. "But we're always working to improve the ticket-buying experience. Especially for high demand on sales, which continue to test new limits."
Live Nation Entertainment company chairman Greg Maffei said Ticketmaster and his company wasn't too blame. He faulted the high demand for the ticket-buying experience.
[FREE GUIDE: The Ultimate Corporate Communications Internal Email Broadcast Best Practices]
"The Live Nation team is sympathetic to the long wait times and fans who couldn't get what they wanted," Maffei told CNBC in an interview on Thursday. "Reality is it's a function of the massive demand that Taylor Swift has. The site was supposed to be opened up for 1.5 million verified Taylor Swift Fans. We had 14 million people hit the site – including bots, another story, which are not supposed to be there. And despite all the challenges and the breakdowns, we did sell over 2 million tickets that day. We could have filled 900 stadiums."
The move attracted the attention of Congress.
Daily reminder that Ticketmaster is a monopoly, it's merger with LiveNation should never have been approved, and they need to be reigned in.

Break them up.

— Alexandria Ocasio-Cortez (@AOC) November 15, 2022
Since Ticketmaster merged with LiveNation, consumers have had to pay the price. Ticketmaster's power insulates it from the competitive pressures that push companies to innovate and improve. Americans deserve better. https://t.co/nc0UQPVpIc

— Amy Klobuchar (@amyklobuchar) November 17, 2022
Swift released a statement on Friday.
"It goes without saying that I'm extremely protective of my fans," Swift wrote on social media.
"We've been doing this for decades together and over the years, I've brought so many elements of my career in house. I've done this SPECIFICALLY to improve the quality of my fans' experience by doing it myself with my team who care as much about my fans as I do. It's really difficult for me to trust an outside entity with these relationships and loyalties, and excruciating for me to just watch mistakes happen with no recourse."
"There are a multitude of reasons why people had such a hard time trying to get tickets and I'm trying to figure out how this situation can be improved moving forward. I'm not going to make excuses for anyone because we asked them, multiple times, if they could handle this kind of demand and we were assured they could. It's truly amazing that 2.4 million people got tickets, but it really pisses me off that a lot of them feel like they went through several bear attacks to get them."
"And to those who didn't get tickets, all I can say is that my hope is to provide more opportunities for us to all get-together and sing these songs. Thank you for wanting to be there. You have no idea how much that means."
Why it matters: Ticketmaster needs to regain trust. Their status as the only main ticket provider is drawing interest from Congress in addition to upset Taylor Swift fans. Their statement needed to address how they should have handled the problem and what changes they could make in the future, not just throwing up their hands and saying it was hard to keep up with Swift's demand.
'Copy This:' Popeyes dares others to copy its sandwich
Popeyes says they are so confident they have the best chicken sandwich that they are giving the recipe away.
Literally.
The restaurant tweeted out ingredients for its new breading-free Blackened Chicken Sandwich on Tuesday morning.
To the copycats that tried to copy our Chicken Sandwich back in 2019, here are ingredients of our new, breading-free, flavor-full Blackened Chicken Sandwich. Now try to copy us again. #copythis pic.twitter.com/fmUqAfSzwv

— Popeyes (@Popeyes) November 15, 2022
View this post on Instagram
"With the desire to create the next innovation for the brand's iconic sandwich platform, the Popeyes Culinary Team spent four years perfecting its version of the classic Blackening cooking technique, which originated in Louisiana and is used to better seal in seasoning and spices to flavor the meat, which then develops a crave-worthy, yet subtle browned or blackened crust," Popeyes said in a statement.
Why it matters: Popeyes statement was a memorable way to try to take a step ahead in a crowded chicken field by taking a move others may not want to follow. Even if other chicken outlets follow the communications strategy by releasing the ingredients from their offerings, Popeyes can always say they are the first.
Over half of Twitter workers leave after Musk ultimatum, report says
Twitter lost hundreds of workers Thursday night after many refused to sign on for new CEO Elon Musk's "extremely hardcore" vision for the company, according to a Business Insider report. The report indicated that less than 50% of the company's remaining 4,000 workers are still with the company and several key teams left. The company shut down its offices through the weekend.
This raised huge questions about the ability of Twitter to even function as it has due to its skeleton crew.
Gannett announces more layoffs
Gannett announced a new round of layoffs directed at the news division on Thursday, according to a Poynter article.
Communications chief Lark-Marie Anton told Poynter the company anticipated a 6% reduction of about 200 employees. Those affected will know Dec. 1 and 2.
This is the third move to cut costs in six months.
"While we have taken several steps already, we must enter the new year in a stronger economic position, and the reality is that our news cost base is currently too high for the revenues it generates," the news division's new interim head, Henry Faure Walker, said in a statement.
The news division announced a week ago that it will split its smaller dailies and some weeklies into a new Center for Community Journalism division.
"While incredibly difficult, we felt it was important to be transparent that further efficiencies will be implemented across the company as we decisively respond to the ongoing macroeconomic volatility to continue propelling Gannett's future," Anton said.
Why it matters: The Gannett announcement follows the recent closure of Protocol and Vice layoffs. Public relations professionals must keep an eye on these changes and the potential for more cuts at other publications to update their media relations strategy. With the future of traditional media looking uncertain, it's time for communicators to have a plan for podcasts, influencers and other non-legacy media.
Study explores how seniors stay connected
Facebook and Instagram are preferred ways for seniors to stay connected with friends and family, according to a new study published by U.S. News & World Report.
The study examined how seniors feel about using medical alert systems and how they connect with friends, family and new people.
75% stay connected with friends and family through Facebook.
48% stay connected with friends and family through Instagram.
37% connect with new people through Twitter.
26% connect with new people through TikTok.
"(We) researched the perceived feelings of safety that medical alert systems provide both senior users and their children and found these devices bring an overwhelming majority of senior users and their children feelings of safety and reassurance," said Kristen Mollica, assistant managing editor at 360 Reviews.
Why it matters:  Brands need to recognize the appropriate outlets to reach out to different people. Smart communicators need to diversify their strategy to reach each age group.
Chris Pugh is a staff writer for PR Daily. Follow him on Twitter and LinkedIn. Send story ideas to ChrisP@Ragan.com.
COMMENT
Tags: chicken sandwich, Elon Musk, Popeyes, Taylor Swift, Twitter