The Daily Scoop: This is how much of TikTok is ads
Plus: Web Summit's new CEO has a tall task ahead of her; Google battles malware AI downloads.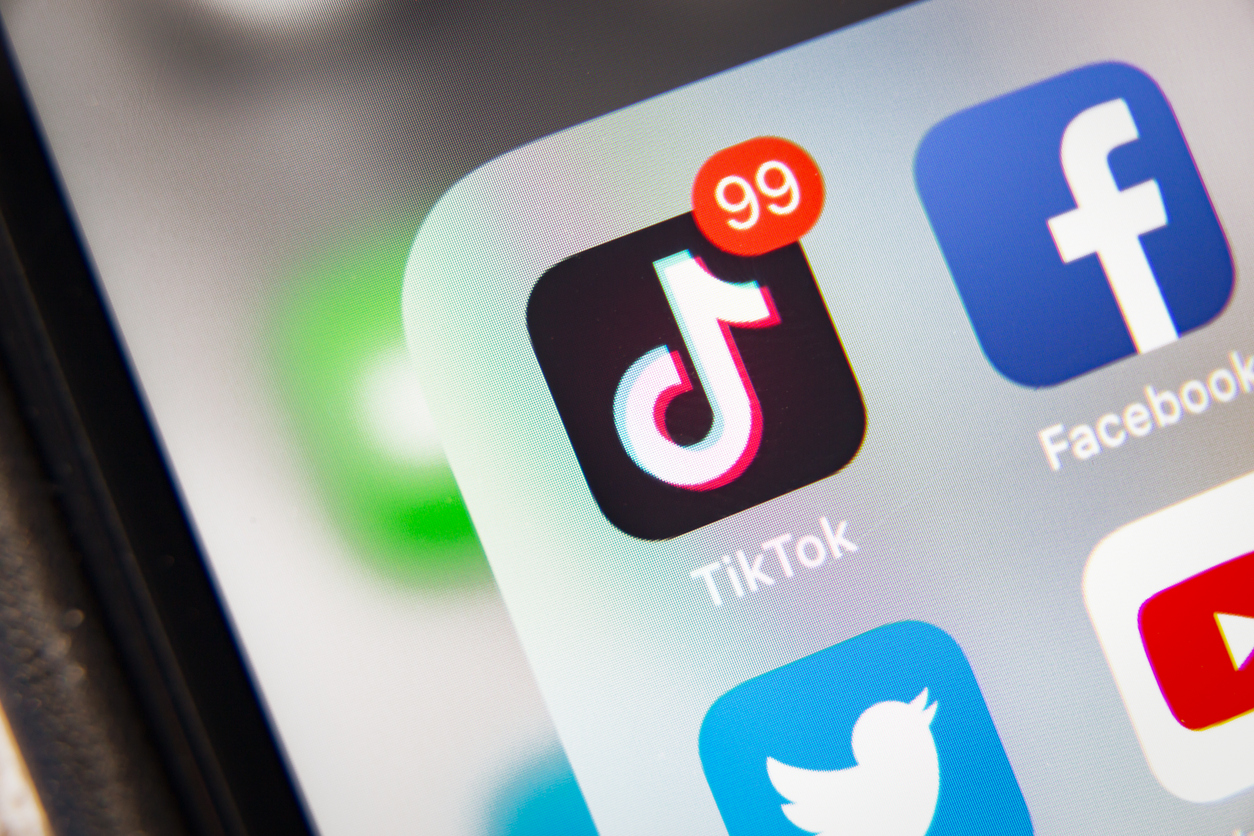 Social media apps, including TikTok, are famously opaque about how exactly their algorithms work. But a little sleuthing and a lot of scrolling by two reporters at Insider have shed some light on just how frequently videos on TikTok are trying to sell you something. 
The answer is: a lot. 
The simple experiment involved the reporters watching 500 TikToks each and tallying up how many of those videos were trying to sell them something. This included affiliate content, sponsored content, traditional ads, self-promotion and product reviews. Not all of the posts ads in the classical sense, but they add up to create a culture of consumerism on the app, all seemingly pressuring you to buy, buy, buy. 
The experiment found that, depending on your exact algorithmic mix, roughly 30% of videos will be trying to get you to buy something in some way. The lion's share of that is traditional paid ads at about 15% of all total content. But TikTok's rollout of a shop that offers affiliate marketing compensation is also contributing to an uptick in affiliate content overall.  
Also of note: In the grand scheme of advertising, it's about par for the course. A typical hour-long network TV program shows you 17 minutes of commercials, Insider reported, which breaks down to 28% of the show. 
Why it matters: 
This information can put brands in a tricky spot. Everyone wants to use the hot app to reach their audiences, but that makes for a crowded marketplace and tons of noise. When everything feels like an ad, including things that aren't ads, it's hard to stand out. Even working with influencers on sponsored content can no longer fully avoid the feeling of an ad. 
Whether you're working with content creators or posting from a brand account, make sure you're offering real value and not just a sales pitch. Look for opportunities to offer education, humor or trendspotting in a way that adds to the overall vibe of a For You Page. That will help ensure that when you do make an overt push to buy, you've earned that right rather than being just one of dozens and dozens of ho-hum ads your target customer has seen on that scroll session. 
Editor's Top Picks 
Web Summit has a new CEO just weeks after leader Paddy Cosgrave resigned amid huge fallout over his remarks on the Israel-Hamas war. Katherine Maher, former head of the Wikimedia Foundation, will now try to repair the reputational damage the tech conference suffered. First on the agenda will be trying to bring back the major sponsors who backed out after Cosgrave's comments. "

We went through a transition,"

Maher told Axios

. "We need to focus on the mission and bring those partners back in."

 

Few people flock to social media to dissect the latest episode of the "NCIS" franchise like they do with "Succession" or "House of the Dragon." It's won zero Emmys over its decades on the air and earned only a few nominations. But 300

million

people watched it last year,

The Wall Street Journal reported

. It's a reminder that your brand doesn't have to be the coolest and get written up in the trendiest publications — as long as it's reaching an audience that works

for you. 

 

Google is battling a malware version of its Bard AI tool.

The Verge reports

that a scam ring believed to be based out of Vietnam is offering a download version of the LLM that actually wants to steal your social media credentials. "

Similar to crypto scams, the lawsuit highlights how interest in an emerging technology can be weaponized against people who may not fully understanding how it operates," The Verge wrote. Google has filed a lawsuit to fight back, but the copycats indicate there is confusion in the marketplace about how to get Bard and how to use it. Education and constant vigilance are key.
Allison Carter is editor-in-chief of PR Daily. Follow her on Twitter or LinkedIn.
COMMENT