TikTok 'heats' videos, most approve of NFL's handling of Hamlin and more
Plus: How hotels are adapting to a change in business travel.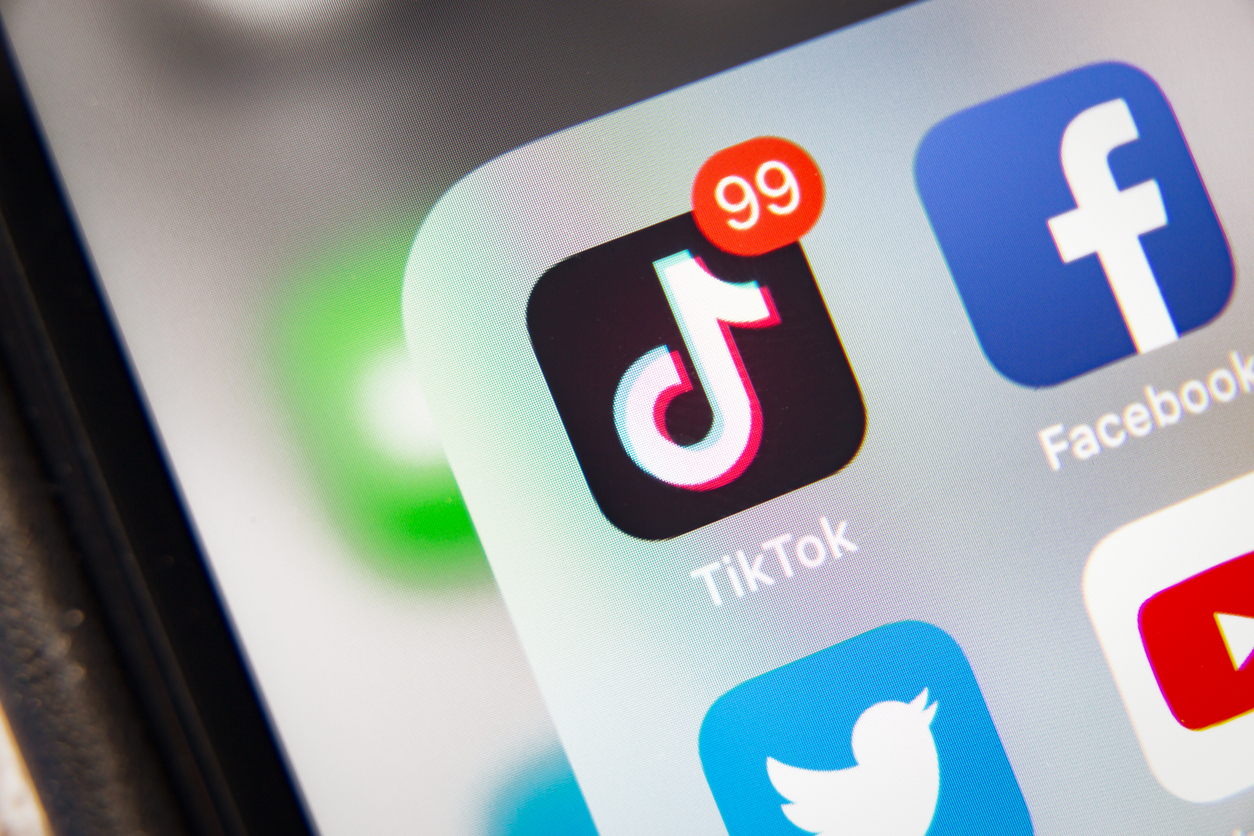 Behind every viral video is an algorithm. Or a TikTok employee with a magic button.
According to a new Forbes report, some TikTok employees have access to what's known as "heating," or the power to manually make a video go viral.
The heating feature can account for 1-2% of a video's views, which can make a bigger impact on core metrics than it might sound. Additionally, TikTok is not disclosing when videos are surfaced via this human intervention rather than through algorithmic logic.
As Forbes reports:
Heating also reveals that, at least sometimes, videos on the For You page aren't there because TikTok thinks you'll like them; instead, they're there because TikTok wants a particular brand or creator to get more views. And without labels, like those used for ads and sponsored content, it's impossible to tell which is which.

Employees have also abused heating privileges. Three sources told Forbes they were aware of instances where heating was used improperly by employees; one said that employees have been known to heat their own or their spouses' accounts in violation of company policy. Documents reviewed by Forbes showed that employees have heated their own accounts, as well as accounts of people with whom they have personal relationships. According to one document, a heating incident of this type led to an account receiving more than three million views.
In response to detailed questions, TikTok spokesperson Jamie Favazza wrote: "We promote some videos to help diversify the content experience and introduce celebrities and emerging creators to the TikTok community. Only a few people, based in the U.S., have the ability to approve content for promotion in the U.S., and that content makes up approximately .002% of videos in For You feeds."
Why it matters: That humans intervene in the algorithmic process is hardly a bombshell. People are always part of every process. However, the lack of transparency in identifying what's been heated is troubling — as is TikTok's refusal to answer questions about how the Chinese government has used the feature.
Most approve of NFL's handling of Hamlin collapse
New research from Morning Consult found that 76% of NFL fans approve of how the NFL handled the frightening on-field cardiac arrest of Damar Hamlin. A smaller yet still clear majority of 64% approved of the NFL's decision to cancel the rest of the Buffalo Bills — Cincinnati Bengals game. This allays fears that the league was too slow in responding with cancellation and downplays reports that the league considered restarting the game — reports the NFL denies.
However, there are other ominous signs for the NFL, despite its positive marks for this situation.
In a survey conducted in October, shortly after Tua Tagovailoa was knocked out during a game, 63% of NFL fans said that football was "unsafe." In a survey conducted earlier this month, 58% said the same — showing, again, a positive view of the NFL's handling of the Hamlin situation. However, this bodes ominously for the future of the sport. If more than 58% of fans feel the sport is unsafe, what does that mean for the pipeline of young players who start playing the game at a young age?
Why it matters: The NFL handled this situation well. However, in order to thrive in the long-term, they need to look at the overall safety of the sport and how to better protect players — and to make sure audiences understand the steps being taken.
How hotels are adjusting to a different kind of business traveler
The pandemic travel rebound isn't happening evenly. Small and medium business travel — think travel nurses, high-end construction crews and salespeople — has returned to 80% of prepandemic levels. Meanwhile, travel from multi-national corporations is back to just 61% of what it was before the pandemic, according to a report in the Wall Street Journal.
This is especially a boon to extended-stay hotels in small and medium-sized American cities. And hotel companies are adapting to the new demand.
As WSJ reports:
Ryan Bushby, 41 years old, noticed these sorts of changes at the Best Western in Milpitas, Calif., where he has been staying most weeknights while working at a construction site in the Bay Area.

The hotel bar, previously stocked with IPAs and craft beers, now serves Coors Light on tap. The kitchen has changed its hours to accommodate guests who work the night shift.

"From the way this hotel really puts everything together, you can tell, they honestly cater to us, skilled labor or craft-type people," said Mr. Bushby, from Ukiah, Calif., who stays at the hotel during the week while working for Granite Construction Inc.
Why it matters: The world isn't returning to exactly how it was before the pandemic, but that's just a new opportunity for businesses ready to pivot. Look at your customer base: how has it changed since the pandemic? More importantly, how are you communicating that new kinds of customers are welcome with you? What's the equivalent of putting a favorite beer on tap in your organization?
Elon Musk argues no one listens to his tweets
Elon Musk is being sued over a tweet — this time in his capacity as leader of Tesla.
The case revolves around tweets made in 2018 (long before Musk purchased Twitter) where he discussed potentially taking the company private. This led the stock on a roller coaster journey when Tesla did not go private, and a group of investors are now suing.
As the New York Times reports, Musk said in court Friday that no one would have acted on his tweets.
"Just because I tweet something, doesn't mean people believe it or act accordingly. The causal relationship is clearly not there simply because of a tweet."
Musk further blamed the "character limitation" (that's 280 characters, of course) for why he couldn't give more detailed information about the potential transaction.
Why it matters: Whatever the court decides, it's clear that tweets do have an impact on the stock market. Researchers found that when former President Donald Trump tweeted a lot in office, the stock market tended to go down. Additionally, Eli Lilly's stock price fell 4% after a hoax tweet claimed the company would offer insulin for free.
This is yet another reminder that what happens on any social media can and does affect your bottom line — and can have legal ramifications. This is a good time to renew your relationship with your legal department to make sure you're working together to offer the best possible information on all your channels in a way that's clear and accurate.
Allison Carter is executive editor of PR Daily. Follow her on Twitter or LinkedIn.
COMMENT