TikTok's new shopping rankings, Virginia governor's apology and more
Plus: Musk's case for Twitter Blue.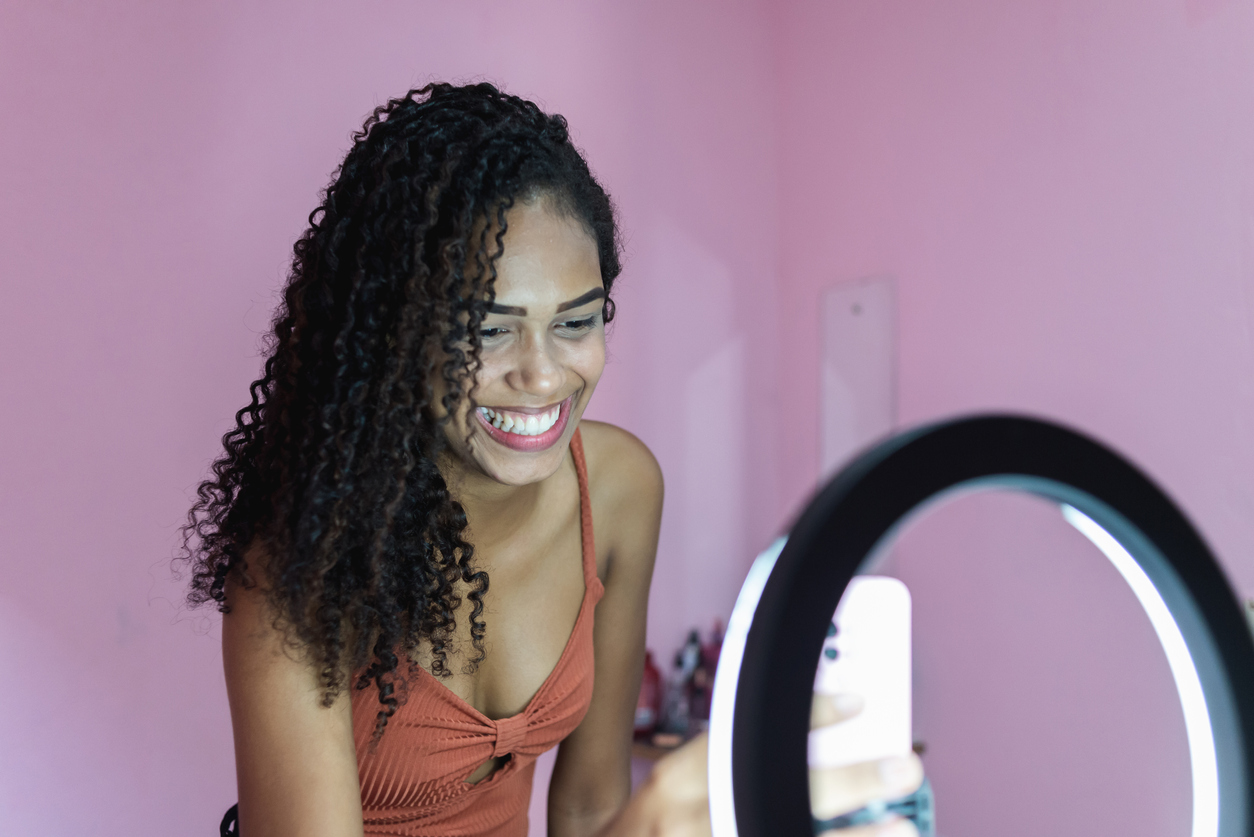 TikTok is creating a new ranking system to evaluate how well creators sell products, according to a MarketWatch report.
These rankings will be made available to brands and companies using the platform's new commerce system.
[FREE GUIDE: The Ultimate Corporate Communications Internal Email Broadcast Best Practices]
TikTok will rank creators on their willingness to work with brands and share products on their accounts.
The move is the latest in TikTok's efforts to use the system to help encourage additional sales on its platform.
And it's coming at a booming time for social e-commerce.
Research from Accenture indicates that sales from social platforms could reach $1.2 trillion globally by 2025 after reaching $492 billion in 2021.
Why it matters: Ranking creators for how they work with companies will make it easier for communicators to choose partners. In addition, the move will give more motivation for creators to work better with brands.
House Speaker Nancy Pelosi accepts Virginia governor's apology
Virginia Gov. Glenn Youngkin apologized to House Speaker Nancy Pelosi for comments he made after the assault on her husband Paul Pelosi, according to CNN.
The handwritten letter was postmarked Nov. 1, her spokesperson said.
The apology came after Youngkin said during a speech in support of congressional candidate Yesli Vega, "Speaker Pelosi's husband had a break-in last night in their house, and he was assaulted. There's no room for violence anywhere, but we're gonna send her back to be with him in California. That's what we're going to go do."
The speaker has accepted the apology, the spokesperson said.
Why it matters: Youngkin's handwritten apology to Pelosi is refreshing in a political climate where no one wants to apologize for anything. It's easy for the public to get turned off from all politics because of recent in-fighting. We hope more politicians can follow Youngkin's gesture to create a more civil political environment.
Brands need to subscribe to keep their Twitter badges, Musk says
Twitter CEO Elon Musk told brands and advertisers at a Twitter Spaces event Wednesday that they would need to pay $8 monthly to keep their blue badges on the platform, according to an Axios report.
He said the monthly fee is important to "level the playing field," but offered to personally pay for brands that are "hellbent on not paying."
Musk said at the event that tweets from verified accounts will appear higher in the users' main feed in the future, while tweets from non-verified accounts will be in a separate folder.
"Then you can still look at all the others, but it will default to the highly relevant category which will be verified," he said.
Musk added that he felt paying for blue badges would reduce spam and incentivize users to post less hate speech, adding that bad actors don't have the money to pay for non-legitimate fake accounts.
His theory was challenged Wednesday evening when a large number of fake accounts emerged, including a spoof account of LeBron James requesting to be traded had over 1,500 retweets and quote tweets before it was suspended and a spoof account of Nintendo tweeting an image of Mario extending his middle finger.
Why it matters: Musk's presentation is a reminder of why companies are hesitant to advertise on the platform. offering to pay for brands takes away from the product. If something is worth paying for, why would the seller offer to pay for it?
How COVID impacted public understanding of science research
The growth of science has brought new pressures on researchers to address misinformation, face public scrutiny and communicate their work with confidence, according to new research.
The report from Economist Impact and supported by Elsevier says that 63% of over 3,000 scientists, scholars and researchers surveyed feel COVID-19 has increased public attention on research. But 38% think that a better public understanding of research will be the legacy of the pandemic.
The study also found:
52% expressed concern about the challenges of over-simplification of research
56% expressed concern with the politicization of research
18% of those who participated in the study feel highly confident in communicating their findings on social media.
32% of respondents have experienced or know a close colleague who has experienced abuse after posting research online.
"The pandemic showed just how important quality research is for addressing global challenges and accelerating progress for society," said Laura Hassink, Managing Director of Scientific, Technical and Medical Journals at Elsevier. "The Economist Impact report can be a helpful stimulus as all stakeholders in research come together to turn recommendations into action."
Why it matters: Attacks on the work and credibility of researchers have been one of the many sad stories of the pandemic. But science communicators play a key role in interpreting this critical research for the public. Their importance will only increase in coming years .
Chris Pugh is a staff writer for PR Daily. Follow him on Twitter and LinkedIn. Send story ideas to ChrisP@Ragan.com.
COMMENT