Twitter gets an edit button at last, Girl Scouts get a brand update and more
Plus: People are on a mad streak about Duolingo.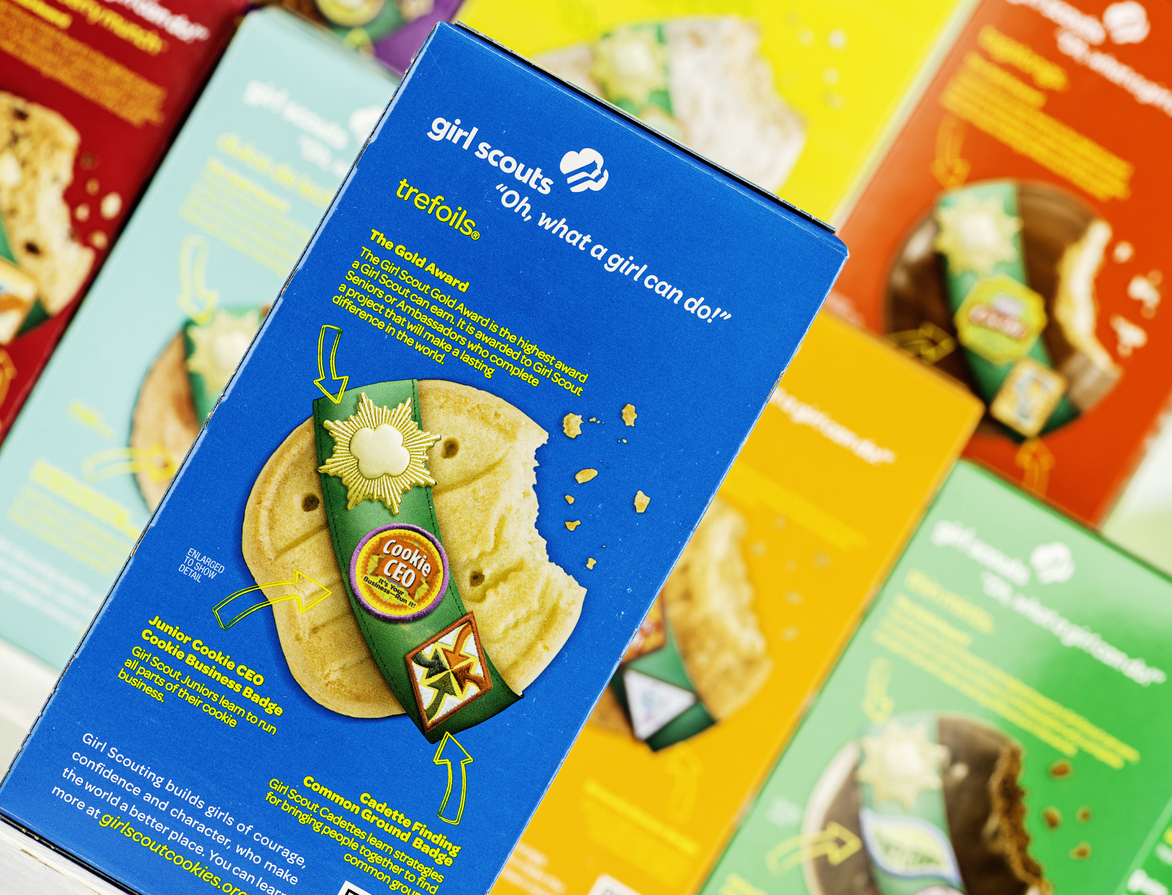 Duolingo's redesign has some of its users up in arms. Over the past few weeks, the language learning app has switched up its user interface and experience, sparking criticism. Duolingo's CEO, Luis von Ahn, doesn't plan to undo any of the changes, however. In a video interview with NBC News, Ahn said the company anticipated backlash, as they experienced similar pushback over past changes. "I think it's important to listen to your feedback," he said. "But I think it is important to realize that people are change averse."
Hey @duolingo! Everyone hates the new path layout. Revert back to the old layout or at least give us the option to change it ourselves. Totally unintuitive and feels more like an obstruction to learning than an incentive. #duolingoupdate

— Chelsea (@mycameraeyes) August 23, 2022
While change can be a chore, and fans will take to social media to complain, brands should be careful about giving in to every demand and risk over-correcting.
Here are today's other top stories:
Twitter unveils an edit button, finally
For 15 years, nine months and 22 days, Twitter users have been asking for one thing: an edit button. On Thursday, Twitter announced an Edit Tweet feature is being tested. The feature is then expected to expand to Twitter Blue subscribers. The social media platform said people will be able to edit their tweets "a few times" up to 30 minutes after they publish a tweet. Edited tweets will also include an icon, timestamp and label so followers know that the original tweet has been modified. Tapping the label allows viewers to see the tweet's edit history, including past versions of the tweet. 
"We're hoping that, with the availability of Edit Tweet, Tweeting will feel more approachable and less stressful," Twitter said in a blog post. You should be able to participate in the conversation in a way that makes sense to you, and we'll keep working on ways that make it feel effortless to do just that." 
Why this matters: The ability to correct a typo or update a broken link has long been desired. But the time limit and version history play an important role, too. They help protect the integrity of the conversation and, as the New York Times pointed out, keep the feature from becoming a favorite among disinformation spreaders.
MEASURED THOUGHTS
A new study by The Associated Press-NORC Center for Public Affairs Research and the American Press Institute found that young people are following the news, but aren't too happy with what they're seeing. Nearly 6,000 Americans ages 16-40 were surveyed, with 71% saying they get their daily news from social media. 45% of respondents also said they get their news each day from traditional sources like TV or radio stations, newspapers or news websites.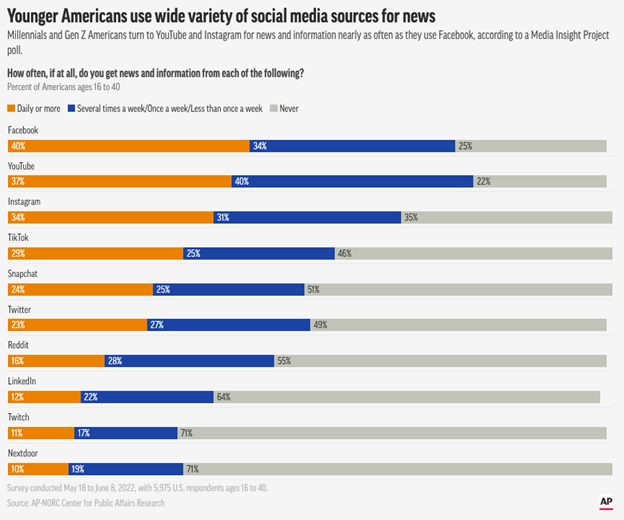 Despite the range of news sources, only 32% of respondents said they enjoy following the news. The survey also found that about 9 in 10 people believe misinformation is a problem, and that "news stories that seem to mostly create conflict rather than help address it" are also an issue. As you place coverage, think of how the audience is perceiving the sources you're working with. What's the trust level? 
The Girl Scouts have a new look
Collins, a strategy, design and communications company, has created a new visual identity for the Girl Scouts. The colorful brand refresh embraces a rainbow palette, as well as an updated version of the Girl Scouts' trefoil logo. According to Collins, the new look clarifies the brand as "an unignorable and hopeful cultural force." 
The 110-year-old organization started working with Collins in 2019, wanting to reaffirm its relevance in the lives of young women. Some of its symbols, such as the trefoil, had been in use since the organization's inception in 1912 and were in need of an update. Collins simplified the trefoil, expanded the brand's color palette and introduced a number of shapes and motifs that reflect Scouts' badges. The finished look (and all its elements) is one of 39 projects up for a global Brand Impact Award.
Why this matters: The new look is flexible enough to support any application, from presentations to social media campaigns to merchandise. It's a great example of how you can put a contemporary spin on the traditional and make it relevant to multiple generations. 
Dawn Olsen is a writer who went to an out-of-state engineering school (Purdue University) to get an English degree. She has lived in Indianapolis for 10 years and spends far too much time on Twitter. In fact, she's probably thinking about Twitter right now.
COMMENT