Twitter suspends prominent journalists, SKYY wants to pay for your wedding and more
Plus: Add some meta to your ads. No, not that meta.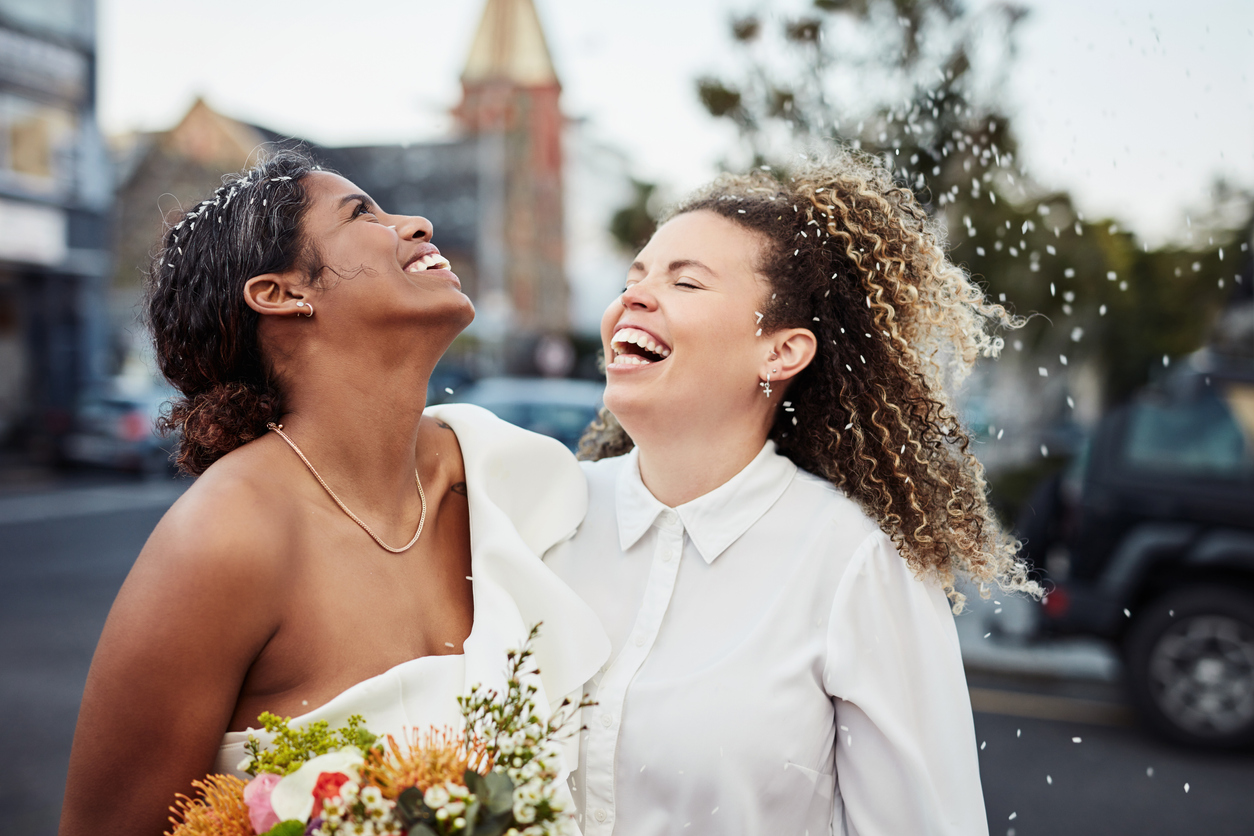 It was another normal night on Twitter, with Elon Musk banning several prominent tech journalists who have covered him critically and taking part in a bizarre Twitter Spaces event.
You know, standard Thursday stuff.
The accounts belonging to CNN's Donie O'Sullivan, The New York Times' Ryan Mac, The Washington Post's Drew Harwell and other journalists who have covered Musk aggressively in recent weeks were all abruptly permanently suspended. The account of progressive independent journalist Aaron Rupar was also banned.

Neither Musk nor Twitter responded to CNN's request for comment and the platform did not formally (say) why the journalists were exiled from the platform.

But, in a series of sporadic tweets, Musk claimed that the journalists had violated his new "doxxing" policy by sharing his "exact real-time" location, amounting to what he described as "assassination coordinates." None of the banned journalists appeared to have shared Musk's precise real-time location.
Musk claimed that the journalists doxxed him, but that isn't what happened. They either reported on or shared links to the now-banned ElonJets Twitter account, which shared flight information for private jets for Musk (as well as other billionaires and government entities on other accounts). The information the accounts shared is a matter of public record, and Musk had previously said that allowing the account to operate proved his commitment to free speech.
Musk appeared briefly on a Twitter Space hosted by a BuzzFeed reporter to defend himself. "You're just a Twitter citizen. So no special treatment," Musk said. "You dox, you get suspended, end of story."
He left the Space while the reporter tried to ask him a question. Shortly after, the Space went black and was forced to end.
Why it matters: It's Musk's social network. He has the right to do what he wants with it. But the lack of consistent moderation – which has seen accounts owned by white nationalists brought back after breaking of rules – and his abandoning of the free speech principles he said motivated his purchase are concerning to any brand still using the platform. 
SKYY Vodka wants to pay for your wedding
SKYY Vodka is taking a spirited social media approach to supporting LGBTQ marriage, linking its self-proclaimed progressive heritage to California roots and offering to foot the bill for 100 weddings based on an Instagram sweepstakes contest for folks using their #SKYYSAYSIDO hashtag. This isn't their first foray down the rainbow aisle — they championed a "Toast to Marriage" campaign in 2015 during the leadup to the Supreme Court's Freedom to Marry decision, which featured an appearance from then-VP Joe Biden.
From Marketing Dive:
Done in partnership with NYC Pride, the "Skyy Says I Do" campaign asks couples to post a picture of themselves toasting marriage equality with the @SKYYVodka tag and #SKYYSaysIDo hashtag on Instagram for a chance to qualify.

The Campari Group spirits marketer is also opening a pop-up chapel in New York City at The Mezzanine event space on Dec. 19 for those looking to be wed. Registration for the experience, which includes an officiant, photographer and cocktails, is available online.
Why it matters: This is no pie-in-the-sky(y) notion — brands really do want to connect with people's real lives these days, especially for high-stakes, high-visibility moments like weddings. SKYY isn't the first chapel-thirsty org out there, either. You can book $777 Taco Bell weddings (4 hour notice required, sorry to spontaneous betrotheds) at their Vegas Cantina chapel, complete with sauce-packet bouquet and bow-tie, or in the metaverse at their Decentraland chapel complete with NFT wearables. 
SKYY's current effort aligns with the bipartisan Respect for Marriage Act that Biden signed this weekr. PR pros, take note: public LGBTQ+ support will be especially resonant with audiences in 2023.
TikTok and teen girls: the potential for harm
A new study from the Center for Countering Digital Hate (CCDH) finds that TikTok wreaks havoc on the mental health of teen girls. 
From Fast Company:
Today, two-thirds of American teenagers are on TikTok, for an average of 80 minutes per day. CCDH says standard accounts were exposed to more pro-eating disorder or self-harm content every 3.5 minutes—that is, 23 daily exposures for the average TikToker. Vulnerable accounts were shown 12 times more harmful content, however. While standard accounts saw a total of six pro-suicide videos (or 1.5 apiece, spread over 30 minutes), the vulnerable accounts were bombarded with another every 97 seconds.
Why it matters: That social media can be extremely hard on young people (especially girls) has been well-documented — lowering life satisfaction, affecting body image, increasing the risk for dying by suicide and more. But not everyone agrees with the CCDH's methodology in this study; for example, Fast Company reports that they "lumped educational and recovery material in with negative content." 
And TikTok has taken some steps this year to create a safer space, like banning content that presents positive views on eating disorders and self-harm, or directing problematic hashtags like #anorexia and #thinspo to the National Eating Disorder Association helpline.
In the meantime, here's hoping TikTok and other platforms take this data as another signal that the public is watching, and expects them to take action. And as PR professionals, you can keep your side of the street clean by avoiding the creation, posting or sharing of content that creates a darker experience for young people.
When the pointedness is the point
The rise of meta (not that Meta, although they're in the news tangling with the FTC) in advertising gets some digital ink in The Atlantic's postmodern take on advertising messaging. The take: ads are upfront about being ads these days because it can be funny to break the fourth wall and because consumers have become too sophisticated for anything else.
From The Atlantic:
If you've watched enough TV over the past few years (and I certainly have), you may have noticed the emergence of a strange new type of commercial: the meta-commercial. As in, an advertisement about advertisements, a commercial that refers explicitly to the fact that it's a commercial. Characters in these ads say things like "Are we in a Wayfair commercial?" and "This must be a State Farm commercial" and "You riffin', or is this part of the commercial?" (It is.)…
Why this matters. Persuasion and subtlety have their merits—that's why they've endured in communications and PR. But part of the fun is switching things up. If you haven't tinkered with a meta or "all vibes" approach in your messaging before (or recently) challenge yourself to try out some framing that leans postmodern in terms of self-awareness and being in on the breaking down of the fourth wall. 
COMMENT
One Response to "Twitter suspends prominent journalists, SKYY wants to pay for your wedding and more"
Ronald N Levy

says:

PR wisdom is to never get into a squirting contest with a skunk because you can't win no matter how much you squirt the skunk. Squirt not even good guys lest ye also get moistened. Instead squirt FOR the public.

Look what happens if Musk announces not just that Twittter is strongly against doxing whatever that is but against cancer (or heart disease, stroke or take your choice) so TWITTER IS DONATING A BILLION DOLLARS to form the "Twitter Cancer Cure Institute" at Memorial Sloan Kettering Cancer Center or Weill Cornell Medical Center or NYU Langone.

GOALS: (1) end breast cancer, (2) end prostate cancer, and (3) find a cancer vaccine.

COST: Twitter has been earning well over a billion a month and could save tens of billions worldwide from hostile government regulations and suits. Would 80% of government people strongly oppose regs that could weaken a Twitter Anti-Cancer Institute?

MEDIA COVERAGE: Would the press briefing—six world-famous doctors and two or three Twitter execs up there in the dais—get worldwide media coverage for HOW doctors will try saving over a million lives a year?

Our great PR firms can make this happen!

Surprisingly we can see online that Sloan Kettering already HAS a cancer vaccine and is working to perfect better ones. Sloan Kettering radiation against early stage lung cancer has become 95% successful! Breast cancer deaths at Memorial Sloan Kettering are plunging and with far fewer mastectomies!

PR wisdom tells us what would be much less successful for Musk and other besieged corporate leaders: getting squirted by skunks or by journalists named in this PR Daily report.