The Daily Scoop: Twitter verification debacle continues to put brands in a bind
Plus: More news you can use today.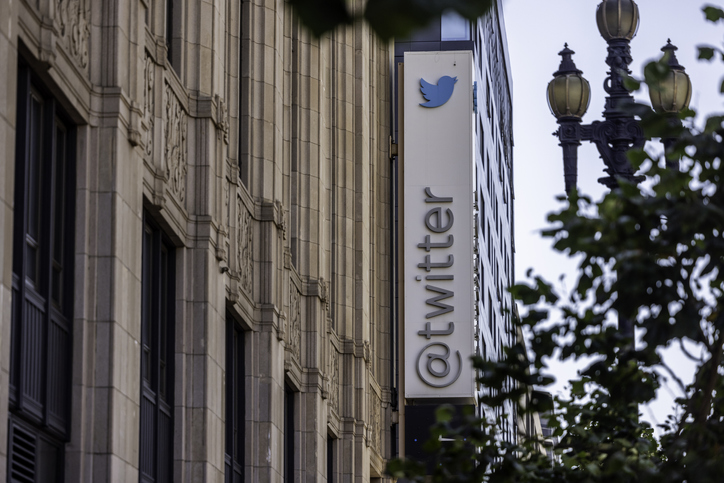 It's been 20 days since legacy blue checkmarks disappeared from Twitter. Now checks only exist for those who pay $8 per month – though bigger organizations are required to pay at least $1,000 a month with $50 more a month tacked on per employee or related account, Gizmodo reported.
European airline brand Air France is over the changes. 
The airline is no longer answering passenger questions via Twitter direct message, according to Gizmodo. The airline said in the article that it was concerned about copycat accounts paying a blue checkmark fee, potentially creating fraud. 
Air France plans to still post informational updates on Twitter, a spokeswoman told the Wall Street Journal, adding that the company will continue to provide customer service on its other social media platforms.  
Air France tweeted about the update and directed users to its website and thanked customers for their understanding.
Since Twitter has changed their conditions, our customer service by direct message on this network is unavailable. Our servicing teams remains available on our other channels https://t.co/DHaYPKvkuI
We thank you for your understanding. pic.twitter.com/bLHYHjS57H

— Air France (@airfrance) April 28, 2023
Other companies are not happy with Twitter updates either and decided to jump ship altogether, like NPR and Playbill. 
A Vulture article notes that Twitter's instability is causing an exodus among brands who can't rely on the platform to protect their interests.
"Ever since Elon Musk's Twitter takeover, the platform's future has become more uncertain," Vulture wrote. "As Musk continues to add paywalls for services as simple as two-factor authentication, more and
more companies are making the choice to leave the platform."  
Why it matters: "A lot of brands have been hijacked," Carnegie Mellon University Professor Ari Lightman said in Gizmodo. "The verification mechanism is a mechanism of trust within the community that the actual brand is associated with." 
Pharmaceutical company Eli Lilly and Co. faced major challenges with Twitter last November after an imposter blue-check account tweeted a lie about "free insulin" on the app, causing the company to stop buying ads, The Washington Post reported.   
"For $8, they're potentially losing out on millions of dollars in ad revenue," Amy O'Connor, a former Eli Lilly communications rep, said in the article. 
Its pay-to-play model (unless you're rich and famous) is a big drawback to many who don't want to shell over $8 or $1,000 (at least) a month. 
Anyone could create an account, pay the fees, and disrupt practically everything a brand has worked hard for. Like Air France attempting to protect customers from fraudulent accounts on Twitter, it identified the alarming reality that could be all too commonplace soon. Fake, verified accounts are giving free-for-all energy that brings a lot of uncertainty to the table as brands are navigating what's next with Twitter.
Twitter is not helping brands, among others, who heavily relied on the social media app for marketing and customer service. Gone are the days when a simple checkmark imbued trust. That trust is now replaced with a bit of fear and pessimism about what's next and what those changes could really mean for brands in the long run and only Elon Musk knows the answer to that. 
For now, think about your next strategy.
Should you stay or go? Is the benefit you get from Twitter enough to justify the reputational risks? Each organization has to decide that for themselves –but more and more are voting with their feet. 
More top headlines:
Sherri Kolade is a writer at Ragan Communications. When she is not with her family, she enjoys watching Alfred Hitchcock-style films, reading and building an authentically curated life that includes more than occasionally finding something deliciously fried. Follow her on LinkedIn. Have a great PR story idea? Email her at sherrik@ragan.com. 
COMMENT
Tags: Air France, Twitter