Choosing UCG over influencers and the quarter shows off a design trend
Plus: An office time suck.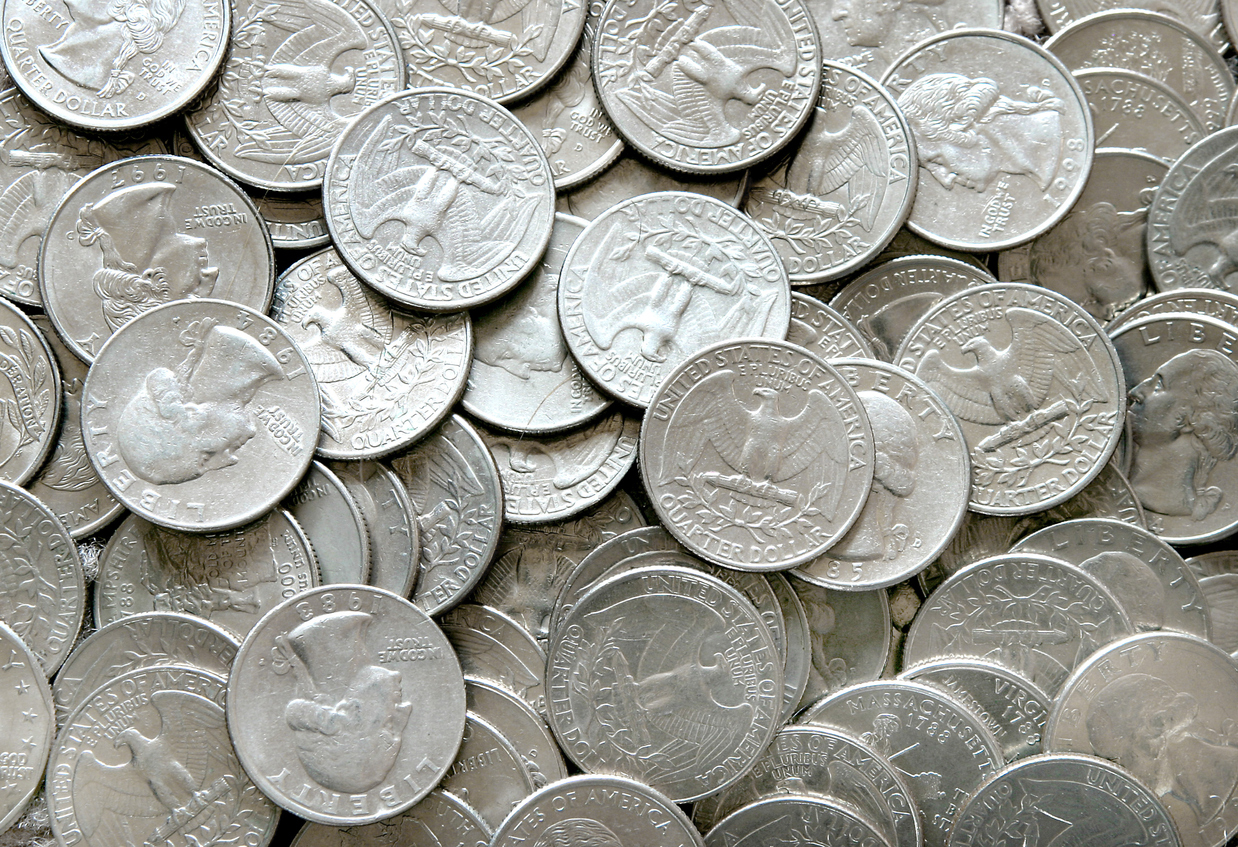 The things you loved in the '90s are suddenly cool again. We're talking claw clips, tie-dye, Trolls, and, of course, American Girl dolls. 
American Girl, which launched in 1986, is known for its collection of historical dolls, which highlight different periods of United States history. After the company archived some of its beloved characters, fans took to social media, creating a "We need an American Girl doll who…" meme. Even brands got in on the action. 
we need an american girl doll who slays in brown pic.twitter.com/npsjGnwbUN

— UPS (@UPS) June 30, 2022
we need an american girl doll whose entire personality is skin care pic.twitter.com/jFUCtAldUO

— Paula's Choice (@PaulasChoice) July 7, 2022
Barrett Adair, who co-runs the @hellicity_merriman Instagram account with a friend, told the Daily Beast that the account's 179,000 followers are mainly women between the ages of 18 and 40.
"The hilarity and the relatability of seeing these characters that they grew up with in situations that are more relatable to their problems as an adult woman in 2022 [is] really what strikes a chord for some people," she said. 
Here are today's other top stories:

U.S. Mint releases new quarter design
About-face! Earlier this year, the United States Mint started issuing quarters with a right-facing portrait of George Washington. The change is legit. For almost 90 years, the quarter featured a left-facing portrait by John Flanagan. (His design was first minted in 1932 to commemorate the 200th anniversary of George Washington's birth.) The change is part of the American Women Quarters Program, which celebrates distinguished American women like Maya Angelou, Dr. Sally Ride and Wilma Mankiller. 
In the past, left-facing logos were the norm. That's because, as Fast Company says, logos were based on centuries-old traditions of heraldry. These days, right-facing logos are prominent. (Which is why the Philadelphia Eagles' logo stands out from the other 31 NFL logos.)
From the U.S. Mint: "Beginning in 2022, and continuing through 2025, the U.S. Mint will issue up to five new reverse designs each year. The obverse of each coin will maintain a likeness of George Washington, but is different from the design used during the previous quarter program."
Why it matters: Target audiences associate logos with a product, service, brand, or organization. Businesses stand out when they have a good logo, but sometimes a full-on rebrand isn't necessary. Try mirroring the design to see what it feels like. Ultimately, you want your audience to have positive associations with your logo. It's all about how they see it.
MEASURED THOUGHTS
A study by communication platform Loom found that tech functionality — audio/video quality, software that doesn't work correctly, connection issues — isn't the only thing zapping workers' productivity. According to the study, office workers spend an average of one hour and 42 minutes per week simply scheduling and rescheduling phone calls.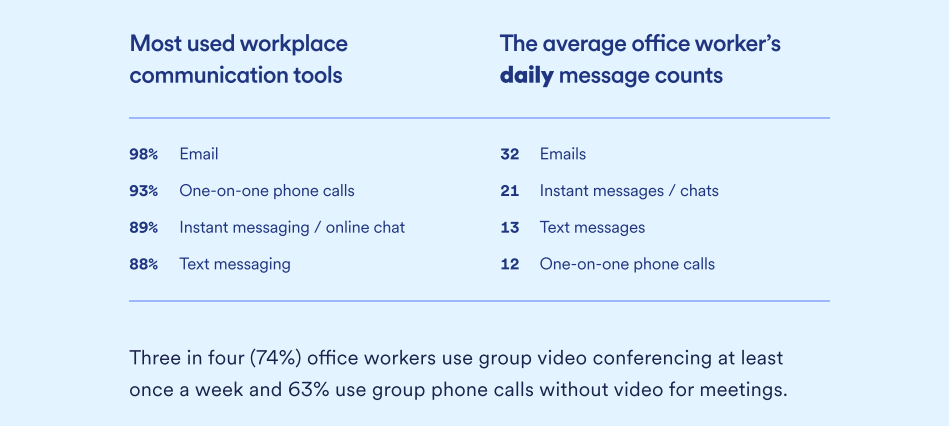 From the study: "Regardless of where people work, the reliance on old tech in addition to adjusting to new tools is sapping focus time. Despite the influx of new solutions, employees report they continue to spend much of their time in meetings and are frustrated with traditional comms tools — channels like email, phone calls, video conferencing and more." 
The study also explores the side effects of "Slack-Splaining" and the stress that comes from miscommunication. Read more here.
Marketers prioritize user-generated content over influencers 
Thanks to TikTok's algorithms, which favor content types over creators, there's been a change in how marketers approach their campaigns. Instead of hiring big-name influencers, marketers are working with amateur creators more and more. 
As Jeannie Assimos, head of content for Way.com, told Fast Company:
On TikTok, we recently joined their influencer program, and the direct response ads created by influencers didn't work well. Unscripted, off-the-cuff content we created blew the direct-response-style content away in all of our metrics. Testimonials [also] always do well and continue to perform in simple static ads with real people.
With the demand for more transparency and authenticity, it can be easier for a consumer to trust UGC, since they know there's not a money-backed campaign behind it. 
Why it matters: Since user-generated content (UGC) isn't mandated by a brand, it feels real. For businesses with limited marketing budgets, UGC can provide an affordable option for lead generation and new-customer conversion. 
COMMENT