The Daily Scoop: Ulta honors the beauty of diversity during AAPI Month
Plus: More news you can use today.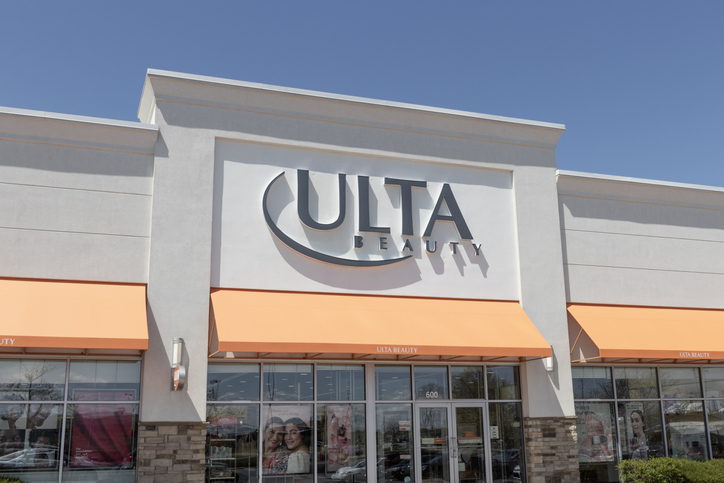 "Taking space sometimes means finding allies who want to share theirs."
David Yi, co-founder and CEO of the cosmetic company, Good Light, posted on LinkedIn about brand allyship and inclusivity.
"That's exactly how I feel as a brand founder this month Ulta Beauty," Yi posted. "The retailer not only is one of the most inclusive businesses around, they practice what they preach, uplifting founders and brands that perhaps have never traditionally been at the forefront."
Yi went on to discuss how Ulta Beauty "came through" by sharing its space with his brand with ad campaign features, social media and email campaigns, and incorporating him into an AAPI-specific campaign.
"When Ulta Beauty says (they) stand with BIPOC and LGBTQIA+ founders, I am but one example," Yi said in his post. "So thankful for this opportunity and excited to continue growing with this beautiful retailer. Proud to stand with Ulta Beauty today and always."
Michelle Lee, Ulta's editor at large, posted on LinkedIn (among other platforms) an in-depth message about the company's AAPI beauty project featuring Yi and many other people of Asian American and Pacific Islander heritage to show diverse representation this month.
"We represent a huge spectrum of cultures, skin colors, hair textures, hair colors, body types, gender identities, and personalities—we are not a monolith!" Lee posted. "While it's impossible to represent the entire enormous spectrum of ethnicities, I hope that seeing this small slice of our community will make people stop and think about their own perceptions."
Lee also shared popular Asian-owned products to purchase on her Instagram page.
Peach & Lily replied, "We appreciate the love!! ✨✨ It's an honor to be included amongst such great company 💞#aapiowned."
Why it matters: The Ulta Beauty brand is not giving a blanket statement or simply meeting a quota with its AAPI Heritage Month postings. Brands by now know that consumers want more than just static posts – they can also tell when brands are posting for the sake of posting. Ulta's AAPI beauty project this year went deeper by highlighting the diverse beauty of people of Asian American and Pacific Islander descent.
Ulta also doesn't just post about diversity, the company lives out its values, too, by prioritizing diverse hires.
The brand also allows the voices of people in the AAPI community to do the talking regarding the meaning behind their identity and heritage, which extends beyond this month.
In an Instagram post, Ulta featured a behind-the-scenes video for the AAPI photo shoot recently where Lee, and others, answered the question, "What does being AAPI mean to you?"
View this post on Instagram
Lee said in the video that being AAPI is "like a beautiful piece of fabric. Honestly, multicolors."
"Being strong and being resilient," another said.
Yi added in the video that it's about "slaying it every day."
"Really channeling your ancestors, being proud of where you come from," Yi said.
Ulta showcases the beauty in diversity at all angles and it's giving authenticity, relatability and connectivity. Whether during a heritage month or not, brands, too, can promote diverse cultures respectfully and not in a cringe-worthy way.
You might not always get it right as a brand in your attempts to be inclusive, relevant and timely – give it a try though purposely in your communications and intent. Also, while brand allyship is a beautiful thing during heritage months, let people of those cultures tell their own stories.
More top headlines:
Sherri Kolade is a writer at Ragan Communications. When she is not with her family, she enjoys watching Alfred Hitchcock-style films, reading and building an authentically curated life that includes more than occasionally finding something deliciously fried. Follow her on LinkedIn. Have a great PR story idea? Email her at sherrik@ragan.com. 
COMMENT
Tags: AAPI Month, Ulta Beauty