Visit Orlando's Ian Suarez on the importance of UGC during COVID-19
The social media pro shares how his organization created content to share hope and bolster spirits during a dark time for the tourism industry ahead of his session for Ragan's Social Media Conference.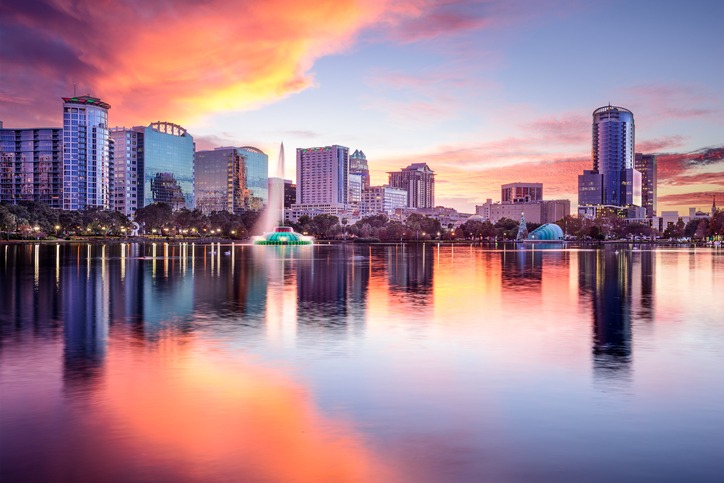 Few industries have had a tougher time during the COVID-19 pandemic than the tourism industry. However, from great challenges come the biggest lessons.
Ian Suarez, social media manager for Visit Orlando, will share his top takeaways from the past year and more and tips for reaching audiences on social channels for Ragan's Social Media Virtual Conference Sept. 9-10. We sat down with him to get a quick preview and learn a little more about the daily routine that he uses to find success for his organization:
1. What's one thing in your morning routine that sets you up for success for the day ahead?
Suarez: Before turning on the computer, I always try to go for a walk/run to help clear my head, give me some energy, and think about some of the challenges ahead. It helps to align what goals I have for the day and how to tackle them in my head.
2. If you had one word to describe your role, what would it be?
Suarez: Exciting
3. What are you most looking forward to about joining Ragan's Virtual Social Media Conference?
Suarez: I'm looking forward to seeing how everyone has grown and adapted in the last 18 months. Even though it feels like we have been operating in our silos, I suspect we've all faced similar challenges, and if we swapped stories, I bet a lot of our wisdom and adaptations would be alike. I picture the world as Ross (from "Friends") yelling "pivot" for the last 18 months, and we're all holding the same couch, turning the same corners.
4. What element of Visit Orlando's crisis messaging over the past 18 months do you consider to be the team's biggest win?
Suarez: I can mention a few, but two of my favorite wins were the "Take Me Back to Orlando" messaging and the "#LoveOrlando" campaign. At the beginning of the pandemic last year, we decided to bring our destination to our audience. We created a video using UGC [user-generated content] where we shared some of our favorite memories and shared a message of hope for future memories in Orlando. A few months after, once visitors started coming back to our destination, we started our #LoveOrlando campaign. We showcased that you could come to Orlando, have fun and be safe while doing so. The team gathered UGC and quotes and shared them on our channels. It was a great way to connect with our fans during that time.
5. What's the biggest change you've seen in the Orlando tourism industry's promotion of its attractions and experiences to address today's uncertainty and confusion in the world?
Suarez: I believe now more than ever, we connect with our audiences and let them be our voice. Doing so helps our content feel more authentic and helps us showcase the Orlando experience in real-time.
Learn more about the latest best practices in social media by joining the conversation Sept. 9-10. 
COMMENT