Walmart to hold competing sale against Amazon and what's it like to date a 'golf guy' at TopGolf?
Plus: Twitter updates on Elon Musk and the edit button.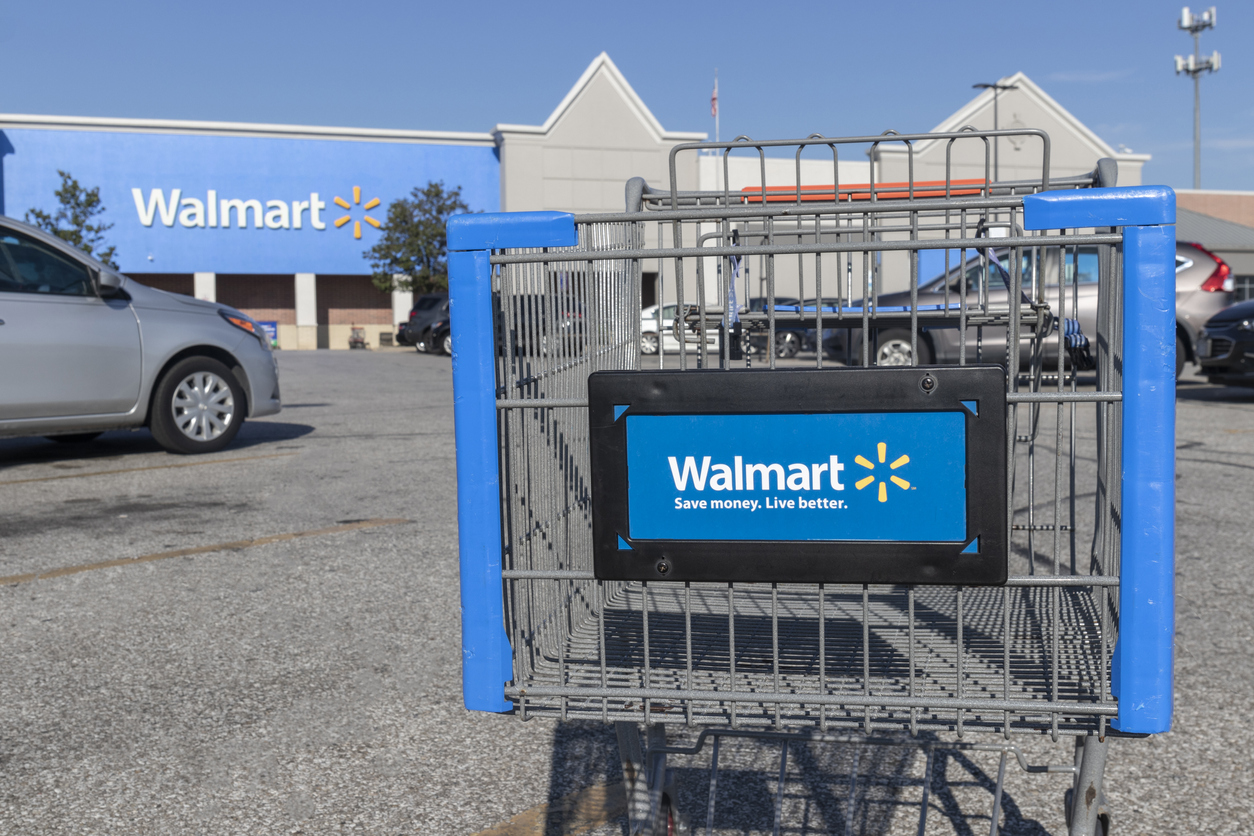 Two business giants will be in direct competition on major online sales next week.
Walmart recently announced plans to hold its own online sale to counter Amazon's Prime Early Access event.
Walmart's "Rollbacks and More" event runs from October 10-13, while Amazon's event runs from October 11-12.
This isn't the first time Walmart has held a competing online sales event against Amazon. In July, Walmart hosted a similar event at the same time as Amazon's Prime Day.
Walmart and Amazon both have high hopes for the upcoming months.
Walmart CFO John David Rainey said on a second-quarter earnings call that the company is "well-positioned" for the 2022 holiday shopping season.
These projections were echoed by Amazon.
"Despite continued inflationary pressures in fuel, energy, and transportation costs, we're making progress on the more controllable costs we referenced last quarter, particularly improving the productivity of our fulfillment network," Amazon CEO Andy Jassy said on his team's second-quarter earnings call. "We're also seeing revenue accelerate as we continue to make Prime even better for members."
Why it matters: Amazon doesn't hold a patent on big online sales. Walmart is smart to come up with its own sale to offer an alternative. How can you find a way to latch onto a competitor's success?
What's It like to date a 'golf guy' at TopGolf?
We all know someone who takes the game very seriously. You know, "the golf guy."
TopGolf, an entertainment venue that advertises a casual golf environment, recently had a fun TikTok video that showed what a date with the "golf guy" would look like there.
And not surprisingly, he had his issues with how different golf is at TopGolf.
His complaints included:
"I can hit the back of the range with a 6-iron."
"They must put something in the balls, so they don't as far. I usually hit (the ball 280 yards)."
No update was available if the "golf guy" got a second date.
The latest on the Musk-Twitter saga
This week, Tesla CEO Elon Musk said he wanted to move forward with a $44 billion deal to buy the social network, months after his team attempted to terminate the deal over claims Twitter was in "material breach" of their deal and had made "false and misleading" statements during talks.
Twitter sued Musk for not following through on the deal. Musk now wants litigation to be dropped before he closes on the agreement.
On Thursday, a Delaware judge told Musk that he has until Oct. 28 to close on the deal to avoid a trial with Twitter.
Twitter's edit button makes its debut in the U.S.
The Twitter edit button is here.
On Thursday, the feature became available in the U.S. for Twitter Blue subscribers.
Tweets can be edited up to five times and only 30 minutes after the tweet is first posted.
Why it matters: The move is not a gamechanger, but it's a nice way of fixing typos on the service.
Study: Customers demand more from brands on ESG
A new study from Porter Novelli indicates customers want brands to do better – and they're holding them accountable for their actions.
The study found:
84% of respondents believe companies should demonstrate how they are following through on their promises to people, the planet or society.
78% of consumers believe companies should have a point of view on environmental sustainability.
32% of consumers will start or increase purchasing from a company if it changes the way it operates to address diversity and inclusion.
44% of consumers will stop or reduce purchasing from a company if it publicly comments on a political topic with a view that is the opposite of a consumer's own view.
48% of consumers will stop or reduce purchasing from a company if it donates to a political party that supports issues that are the opposite of what the company says it supports
Why it matters: Companies should hold themselves accountable rather than waiting for customers to do it. Be proactive and transparent rather than reactive and defensive.
Fat Bear Week waddles into hearts again
A chance meeting with a bear at Alaska's Katmai National Park and Preserve led Mike Fitz, a former park ranger, to create an annual event designed to raise awareness for the animals.
Fitz first saw a bear in the wild in 2007, and from that, Fat Bear Week was born. The event features the bears of Alaska's Katmai National Park and Preserve in a March Madness-style bracket to win the group's Fat Bear Contest.
Last year's contest attracted more than 600,000 votes.
 "From its humble beginnings as Fat Bear Tuesday in 2014… celebrating fat bears and Katmai's healthy ecosystem has since become a tradition," the National Park Service wrote, adding "Fat bears exemplify the richness of this area, a wild region that is home to more brown bears than people and the largest, healthiest runs of sockeye salmon left on the planet."
The tournament shows the bears' need to gain weight in time to hibernate for winter when they can lose up to one-third of their weight. To do that, the bears must eat an entire year's worth of food in only six months so they can survive just on their fat reserves.
Voting in the contest runs through Oct. 11.
Why it matters: The contest is a great way to raise awareness for the park and the bears who live there. What is right in front of you that might be turned into a rallying point?
Chris Pugh is a staff writer for PR Daily. Follow him on Twitter and LinkedIn. Send story ideas to ChrisP@Ragan.com.
COMMENT
One Response to "Walmart to hold competing sale against Amazon and what's it like to date a 'golf guy' at TopGolf?"
Ronald N Levy

says:

Notice the not-so-obvious PR challenge.

It's NOT to communicate "our prices are lower than their prices" because in this battle of the mighty each side is likely to win some and lose some.

The challenge IS to win massive goodwill—perhaps even the favor of 50 million more consumers than the competitor and billions more dollars—by communicating "we're doing this as a thank you to the public."

"We're lower priced" would be the claim of a company that obviously wants your money but "we—all our people—thank you and care about you and are glad to serve you" is more likely to be true and to win more business from the 50 million+ consumers who may be up for grabs.

The low price pitch would be accompanied by pictures of merchandise and boldface prices, good ideas just to stay even with the other guy. But the "we love you" appeal may be illustrated by showing EMPLOYEES of each retailer advertising to consumers and saying quite truthfully "why we care so much about you."

A second PR objective may be for Walmart to make the online cash register ring by emphasizing the Oct. 13th prices "available to you today" but not the next day. Amazon can't do that.

To senior PR students and active fighters of PR, it will be thrilling to watch this heavyweight battle of champions. "Follow the money" is what Deep Throat advised journalists about Watergate but the Amazon vs. Walmart challenge may have a more participatory message: "EARN the money."

PR may help do this, and we may soon see how.