Want to pack a more authentic punch this year for Juneteenth? Learn from mistakes and wins. 
Some are inspiring — some are cringe.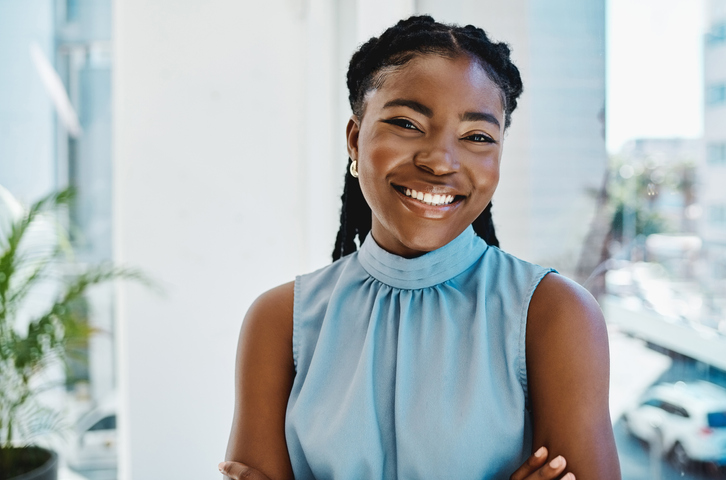 It's nearly Juneteenth and we're already prepping to see an onslaught of good and debatable material from brands who are expressing their support and allyship for Black culture -– while others simply get on the bandwagon for profit.
Psst, people know the difference.
Below is a roundup of mistakes brands can learn from and admirable wins that score big. Let's get into the holiday's origin first.
The history
Juneteenth, which takes place on June 19th, is described as the country's second independence day. On June 19, 1865, over 250,000 enslaved Black people in Galveston Bay, Texas learned of their freedom – two years after the Emancipation Proclamation.
Though celebrated for a long time in the African American community, the holiday gained national steam in 2020 after the deaths of George Floyd and Breonna Taylor and many unfortunate others. President Joe Biden declared it a federal holiday in 2021.
Given this sacred commemoration, people are looking at brands to not only acknowledge the holiday and offer time off to employees, but to commemorate it in appropriate ways, too. There are, though, some mixed feelings overall on how brands should communicate Juneteenth.
According to a Collage Group survey, 41% of Black Americans think that brands should recognize the federal holiday in their marketing or advertising – but 9% said brands shouldn't. Another 19% say that only "certain" brands and companies should celebrate the holiday while 24% don't care if they celebrate it or not.
One outspoken DE&I advocate discussed the importance of educating oneself about the holiday, supporting Black-owned businesses and letting action do the talking.
Stacey A. Gordon, an author, executive advisor, speaker and DEI strategist at Rework Work, said in a LinkedIn blog post said that she doesn't "celebrate" Juneteenth – not because she has a problem with the holiday – but because brands often do it a disservice.
"It's with the companies and leaders using it to be symbolic but not substantive," Gordon said in the post. "Making Juneteenth a federal holiday hasn't done anything to improve diversity, equity, inclusion, or belonging. Instead, companies are spending energy and marketing dollars on performing allyship with themed products, services, sales and the like."
Now let's get to the brands who fell into this trap of commercializing over commemorating.
Examples we can learn from
One of the most obvious examples of a brand failure is Walmart's Juneteenth ice cream last year. The "Celebration Edition: Juneteenth Ice Cream" was a red velvet ice cream flavor with a generic description about sharing and celebrating "African-American culture, emancipation and enduring hope."
A Walmart spokeswoman said it "caused concern" for some customers, CNN reported last year.
Some people were unhappy with the product because many thought it was a distasteful and quick way to cash in on the holiday instead of honoring it in a meaningful way, like spotlighting Black-owned businesses.
Instead of looking to make a quick buck, brands should evaluate if your company is measuring up to the holiday and being truly supportive. Consider if your brand is really uplifting the Black community and stakeholders in a way that is valuable and resonates. Also, before you market a product, bring on diverse voices from the communities you're selling to -– see if it's a hit or a miss. Catching mistakes like this early enough can help save face in the long run.
Another gaffe is excluding Black people from the narrative of Juneteenth.
WYFF4 reported how plans for a Juneteenth celebration in Greenville, South Carolina went awry in late May when two banners marketing the event featured only white and Hispanic individuals. Other banners featured Black people.
Event founders said in the article that they wanted to feature different ethnicities to "bring the right type of messaging of unity, freedom and love."
The banners have since been taken down and an apology was issued for what is being described as a "slight oversight." The Juneteenth event Executive Director and Founder Reuben Hays said that future events would "fully reflect the diversity, inclusivity, and historical significance" of the month.
Despite meaning well, the two banners were poorly executed as they excluded the very group being recognized.
While everyone across all cultures is invited to join the celebration, every effort should be made to put Black people at the forefront of promotional materials like so. If people of other cultures are featured, make sure a Black person is prominently displayed, too, so there is no feelings of alienation and confusion.
Now onto the winners. Drumroll, please.
Brands on the right track
Not-for-profit organization Outdoor Afro did not disappoint this year for Juneteenth. The organization, which recognizes and honors Black nature-based leadership and ties, announced its theme this year as "Freedom to Access Water," according to their website.
Outdoor Afro bridged the cultural gap between Black communities and water in a big way based on alarming data.
Black children are 7.6 times more likely to drown than white children, according to statistics.
"The statistic ties to the historic prohibition of Black entry onto beaches and into public pools," according to their website.
The organization is using Juneteenth as an opportunity to bring people outside for 2.5 hours to "rest," "reflect" and "heal," their website added. The 2.5 hours represent the two-and-a-half years it took for the enslaved Black Americans in Texas to know that they were free.
In addition to the holiday, their annual Making Waves program will teach up to 1,000 Black children and their caretakers how to swim.
Outdoor Afro is celebrating the holiday in a symbolic way that stays true to the brand. Their efforts also really uplift the Black community in a way that makes a big splash and resonates and inspires.
Last year, Dockers also went big and bold for their Juneteenth celebration.
The clothing company posted a story on their website about the life of multihyphenate Selema Masekela, an actor, singer, TV host and beyond. The touching story discussed the intersection of Father's Day and Juneteenth – commemorated on the same day in 2022. Masekela talked about his father, Hugh Masekela – a renowned jazz artist and anti-apartheid advocate. Masekela joined forces with Dockers last fall, too, for a product collab around jeans' "classic styles reimagined through his distinct lens."
Levi Strauss & Co. Chief Diversity, Inclusion & Belonging Officer Elizabeth Morrison told PR Daily last year that "embedded" storytelling really brings intentionality to the conversation with more than performative actions.
Levi Strauss & Co. is the parent company of Dockers.
During Juneteenth, allow Black voices to be even more visible through an article, video, or another avenue that tells their story internally and externally. Keep the conversation and momentum going as Dockers did. Let your customers and stakeholders see themselves in the people you feature and remind them on Juneteenth –  and beyond –  that their history and heritage are something always to be celebrated.
COMMENT
Tags: brands, Juneteenth