What belongs in your influencer marketing brief
Make sure to cover the basics with potential influencer partners, and define how everyone will help drive the desired business outcomes.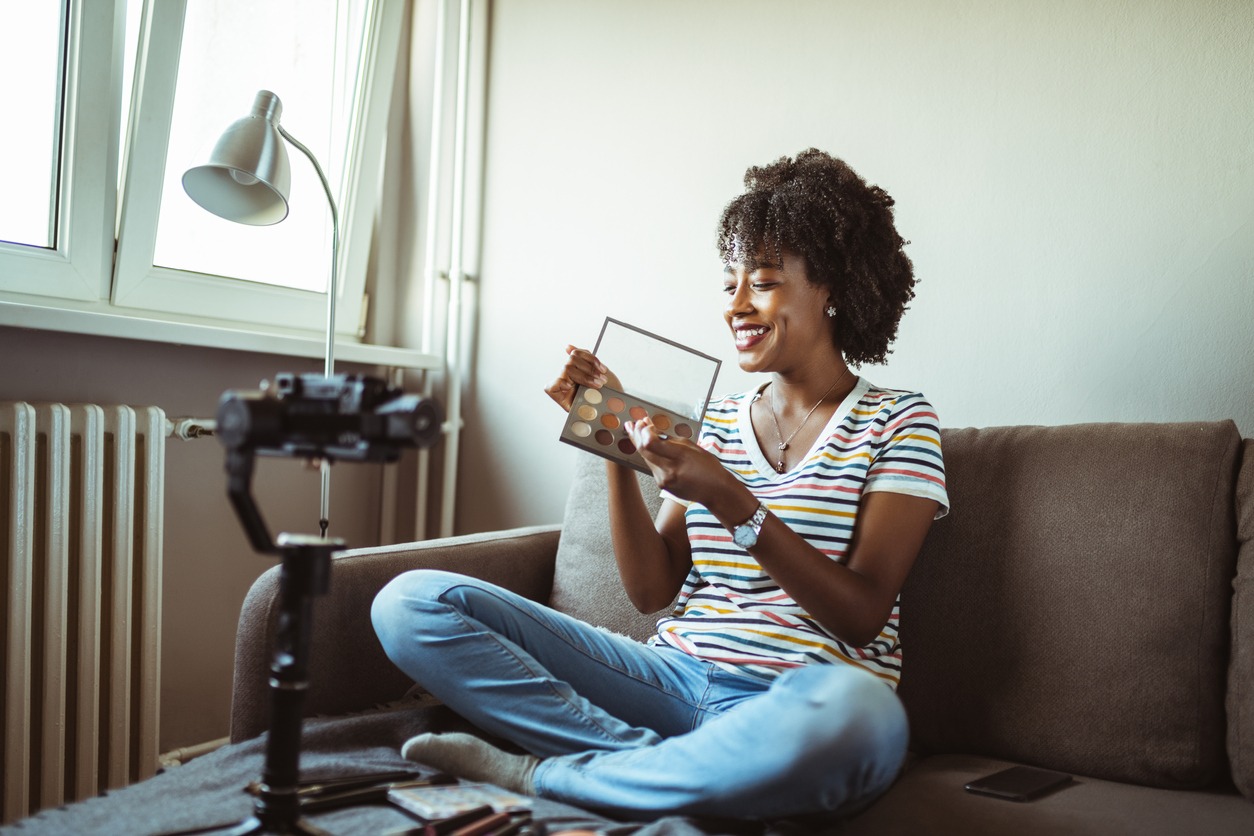 In social media marketing today, the word influencer gets thrown around a lot. It's sometimes looked at as an easy solution to give your marketing campaign a boost, when in fact a lot of research and community building must be taken into consideration when finding the right influencers to work with.
Brands who are looking to connect with their audiences in a more genuine and authentic way partner with influencers make the connection they're not able to make on their own. Sounds easy, right? Not so fast.
Here are a few key points to keep in mind when creating your next influencer marketing brief:
Key ingredients
Our main approach to creating influencer campaigns in 2O22 is simple: Always meet the influencers where they already are. That means jumping on social platforms influencers are actively using the most and more importantly, understanding how they use it. You can't slap the same campaign across platforms anymore. No one uses TikTok in the exact same way they use Twitter or Instagram. And we have to assume their audiences are just like us: They want diversified content.
Our campaign with Netflix's "Blood & Water" did exactly that. This series had everything a YA fan could want: a vibrant world full of melodrama and intrigue, a soundtrack that felt like it came from the future, and a young, diverse cast eager to make their mark. What it needed, however, was visibility from the right influencers.
In order to earn the trust of our YA audience, we had to speak their language, which (luckily for us) was the Internet. We activated a massive global network of hyper-relevant influencers—that had a wide range of followers and potential reach—to help kickstart the conversation across all platforms. This ultimately created an insider gossip circle that had fans around the world begging to be a part of the group. Overall, the activation helped "Blood & Water" become a No. 1 show for Netflix in over 30 countries and led "Blood & Water" to be Netflix South Africa's first series to get a second season.
Another main aspect we must always consider is content, content, content. As we know, content is king, and in social media, trends are forever changing and evolving. What's popular one day is mostly likely going to be old news the next—and no one wants to be late to jumping on a trend. To have successful content, it is all about finding either:
Influencers and clients who are down to take risks and make content on the fly in order to jump on those opportunities.
Coming up with ideas and formats that are evergreen with a timely twist.
Our creator campaign for Bed Bath & Beyond's Wild Sage offers a perfect example.
The first thing that comes to anyone's mind when they hear the words Bed Bath and Beyond is a big book of coupons. So how does Wild Sage, a product line designed with the young female consumer in mind, but sold in a store whose average consumer is double the target audience's age, launch successfully? Influencers, of course; that's what this article is about.
We tapped into different influencers on each platform to create unique hero videos at every milestone moment throughout our campaign. In addition to creating an influencer-studded brand anthem video for our launch, we followed up with a series of TikTok videos that reached millions of views, including a custom stop-motion dance video that hit over 29 million views.
And we didn't stop there. Our goal was to create long-lasting relationships with our family of influencers and creators, and have them become synonymous with Wild Sage.
Where to look for inspiration
We drew inspiration from other brands who used a similar tactic—Savage X Fenty, Parade, GymShark—and started our own mini creator campaign. This allowed us to enter conversations that Bed Bath & Beyond had not previously been able to access while also bringing in new fans who might not have been interested before. Now, every month we partner with 3-5 different creators and have them create content that showcases Wild Sage products using trending and timely formats. So far, we've partnered with 20+ different influencers and will only continue to grow from here.
What makes this so successful, or for any creator content program really, is that we allow them to have the creative freedom to do what they do best! We always encourage them to let their freak flags fly and remain true to themselves and their brands. It's important to keep in mind that these influencers already have committed fans who expect to see certain types of content from them. If a brand tries to come in and change that, those fans will be able to see right through it and will appear disingenuous or "cheugy." Or even worse, hit you with a "Silence, brand."
The last thing—but certainly not the least—is audience. When deciding which influencer to collaborate with, you have to also think about their followers and if they align with your brand. For me, I like to picture all potential audiences as if they were going to attend the same party. If they can vibe and make small talk, great. If they hit it off and make plans to hang out after, even better!
Our campaign with Hulu + NFL Redzone was the perfect collaboration. Our goal was to get people who watch football to realize Hulu has football. For the football MVPs, we brought in esteemed NFL veterans to give us weekly play-by-play breakdowns and predictions. For the fans who choose who's going to win based on what their uniform looks like, we brought in comedian Spice Adams to bridge the gap and lay out his top picks through mini comedy sketches. The final result was a in a harmonious blend of fans who just love to talk about football.
Now that I've said way too many words, here are the main takeaways to keep in mind when you're creating your next influencer marketing brief:
Authenticity
Quality of content
Audience integration
Happy influencing!
Jill Whalen is the social director for Mocean.
COMMENT