What customers really want from your brand–and how to deliver the goods
It's all about reducing friction and making people feel genuinely valued. A delightful surprise never hurts, either.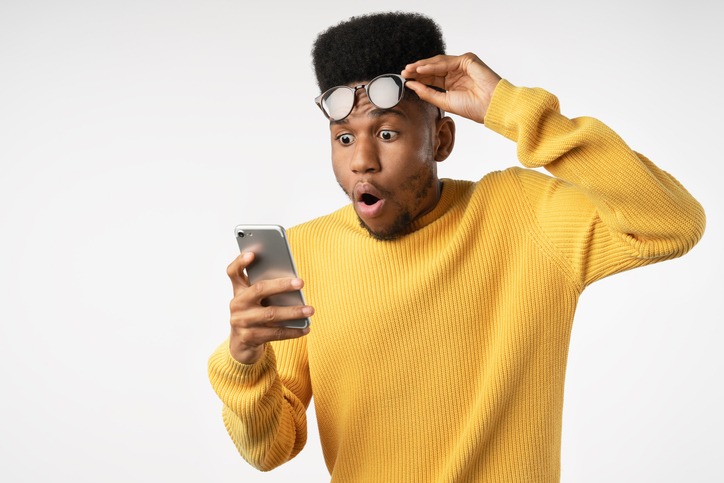 Getting and keeping a customer's attention can be a challenge for companies in today's competitive marketplace.
Turning that person's curiosity into a purchase often hinges on the customer experience, which these days means almost everything. One Salesforce study shows that 80% of consumers care as much about the experience a company provides as about its products and services. And 54% in another study from PWC said the customer experience at most companies needs improvement.
"It's a more sophisticated buyer landscape today, with consumers having many digital resources to research and give feedback to their digital communities," says Jeff Pedowitz, President/CEO of The Pedowitz Group and author of "F The Funnel: A New Way To Engage Customers & Grow Revenue." "Therefore, it's important for companies to prioritize each touch point."
"If they do, they can optimize the customer experience. Great customer experience leads to brand loyalty. Marketers spend a lot of time and creativity designing loyalty programs while also influencing new customers to form loyalties in the face of intense competition from other players."
Pedowitz offers five tips for brands to enhance the customer experience and in the process build brand loyalty:
Deliver with ease. Convenience is a key to making a busy customer happy in today's fast-paced world filled with many choices. Pedowitz says making the buying process easier enhances the customer experience. "It  shows an appreciation for their time constraints and makes them feel valued," he says. "They won't forget that. Chick-fil-A's efficient drive-through process is one example; another is Starbucks' app that allows you to not only place your drink/food order, but also to buy merchandise. They know your preferences as well."
Surprise the customer. Doing nice things for customers that they're not expecting serves to strengthen a company's bond with them. "Send them a gift, give them an upgrade, or do something thoughtful that goes above and beyond," Pedowitz says. "Also, contact the client at unexpected times, just to say hello and see how they're doing."
Create consistency through building trust. "This is a major driver of brand loyalty," Pedowitz says. "Can the customer count on your product and/or service to deliver the same dependable quality each time they purchase it?"
Anticipate needs. A genuine focus on the customer's needs leads to proactive customer care that endears them even more to the company, Pedowitz says. "That's loyalty gold," he says. "You've taken the time to know them and their preferences, and they know you'll take care of them."
Treat customers well when things go wrong. A company can actually build customer loyalty after being on the verge of losing them. Pedowitz says a company that bends over backwards to make things right can create an even stronger bond with that customer.
"The best brands will keep their customers happy, and turn some into advocates, by treating them like invaluable assets to their success," Pedowitz. "It starts and continues long-term with all the hallmarks of a great customer experience."
COMMENT