What students wish communications internship supervisors knew
Remember: relationship are everything.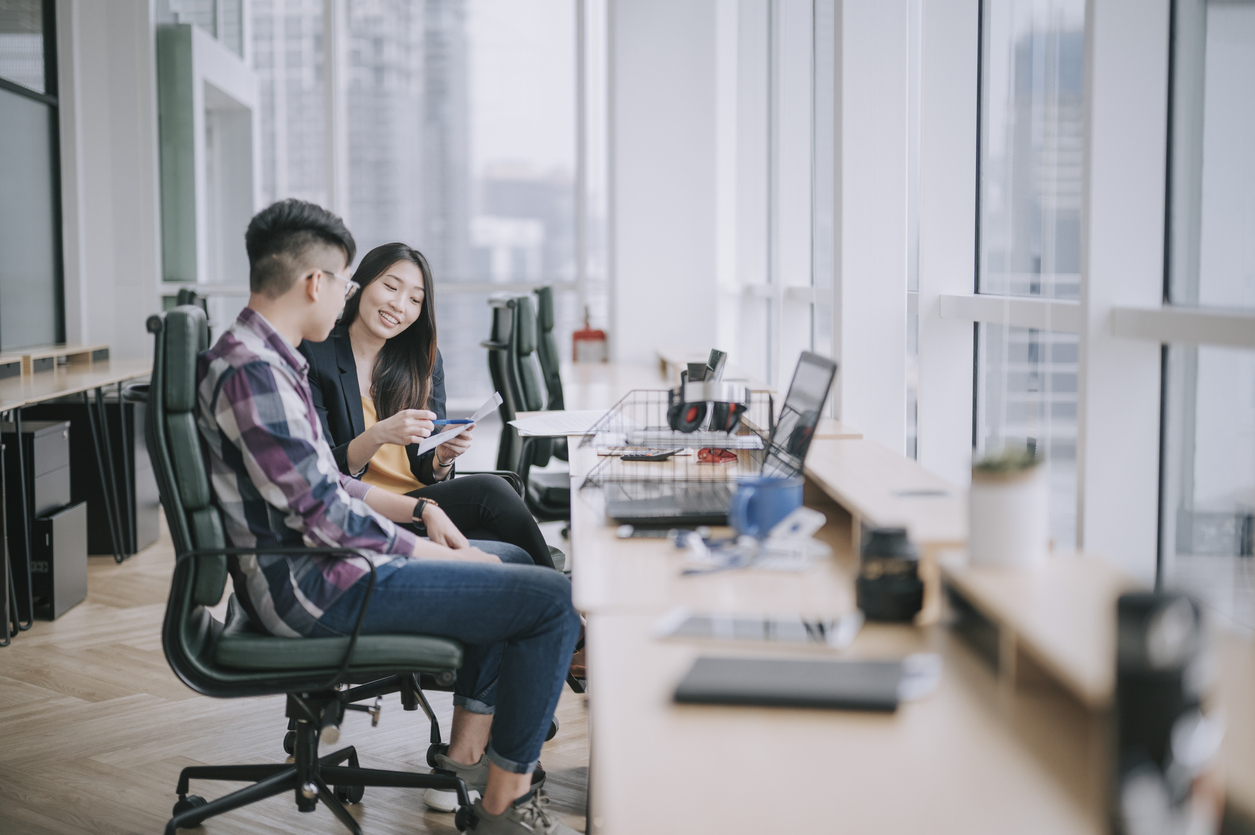 The internet is filled with articles such as "What Your Internship Manager Wishes You Knew" and "How to make the most of your PR internship," but you'll need to scour the web to find an article related to what students wish internship supervisors knew. Therefore, instead of focusing entirely on how students can make the most of their internship, it's also important to look at how internship supervisors can give students the best possible learning experience. So, let's flip the conversation. We reflected on our own experience, internet research, and asked several other communications students to answer the question, "what do you wish internship supervisors knew?"
Paid internships make a difference
Everyone wants be paid for their work, but for many students it is more than just a preference. With a majority (51.3% according to Institute for Women's Policy Research) of college students needing some sort of financial aid and 70% of students stressed about finances, many students simply can't afford to intern for free instead of working a job that will earn them income. According to a 2021 study by National Survey of College Internships (NSCI), 40.1% of students who wanted to take an internship but didn't were prevented by their need to work a paid job. Offering paid internships levels the playing field so that anyone can gain practical industry experience without being held back by their financial status.
Additionally, the monetary compensation interns receive for their work has lasting effects. The Center for Research on College-Workforce Transitions summed it up nicely in a policy brief when they stated "Basow and Byrne (1992) found that unpaid internships have a negative impact on students' self-perceptions, and analyses by NACE (2019) found that unpaid interns had lower starting salaries, fewer job offers, and longer job searches than paid interns."
There are of course some organizations who are simply not able to pay interns, and students recognize that. Sometimes the experience or the organization's mission is payment enough, but, as we've seen, paying interns makes a huge difference in many students' lives.
Internships are for introductions
Even if they're entirely set on their major, many students are still unsure of what sector of the communications profession they want to work in one day. Internships often act as an introduction for students to see what's the best fit for them. Keeping this in mind, it can be helpful for interns to hear about other relevant positions in the organization, how the employees in different positions interact and possibly even get an opportunity to talk to and learn from those in other departments. Even if an intern fully knows what future career they want, knowing how their position may interact with others better prepares them for the work world.
Interns are there to learn
When asking students what they wished internship supervisors knew, one of the most common pieces of feedback was summed up well by Biola University senior Siena Kling. She wished her bosses knew  "that they can trust me, but also that I need more thorough explaining at first." Interns may not know what a white paper is or how to operate a certain system, but they are still eager to learn. Assuming no prior knowledge, breaking down directions, encouraging interns and checking in with them to see what they know helps interns deliver a higher quality of work with much less stress.
While interns expect that they will for the most part be involved in lower level activities, they also are eager to expand their knowledge and skills. As Biola University junior Eliana Mihlik explained, "even if they can't assign me a bigger project, simply shadowing someone to see different aspects of the career would be a great learning experience."
Relationships make a difference
One of the differences between a job and an internship is that internships are designed to be more specifically centered around the learning experience, which is why many schools even require direct mentorship in order for internships to get approved for credit. Building work relationships with interns creates a space where interns feel more comfortable asking questions to maximize their learning experience, are more excited to perform their tasks and acquire more confidence in the workplace. I (McKenna) found that working closely with my manager has made my internship this summer more fun and productive. I am confident I can ask her questions and ask for help because of the relationship she has built with me.
A University of Wisconsin-Madison National Survey of College Internships found that on average, students rated the support they received from supervisors as 15% more valuable than task-specific mentoring. One way supervisors might build this relationship with students is by scheduling one-on-one meetings.
Remote internships
The onset of the COVID-19 pandemic increased the number of people working remotely. What does this mean for interns, many of whom are experiencing their first full-time jobs mostly or completely through a computer? In both hybrid and fully remote situations, students must be more intentional in seeking out interactions with their colleagues, which makes advice and direction for their supervisors more critical than ever.
Internships are designed to help students succeed in their chosen profession, and supervisors are often the linchpin in helping to ensure that we, the next generation of comms professionals, have meaningful and positive internship experiences.
Mckenna Fleming is a rising senior at Purdue University majoring in public relations with a minor in professional writing. She is the director of earned media at Purdue's student-run firm, Boiler Communication, which was named Top Student-run Firm of the year by PRSSA.
Nicole Steele is a rising junior at Biola University majoring in public relations with a double minor in communication studies and Biblical & theological studies. She has worked with multiple organizations, including her school's student-run firm, Benchmark, Venturing, and more. She is currently serving as PRSSA National's vice president of brand engagement.
COMMENT