What to do — and not to do — for your Pride campaign
Learn from mistakes — and be inspired by successes.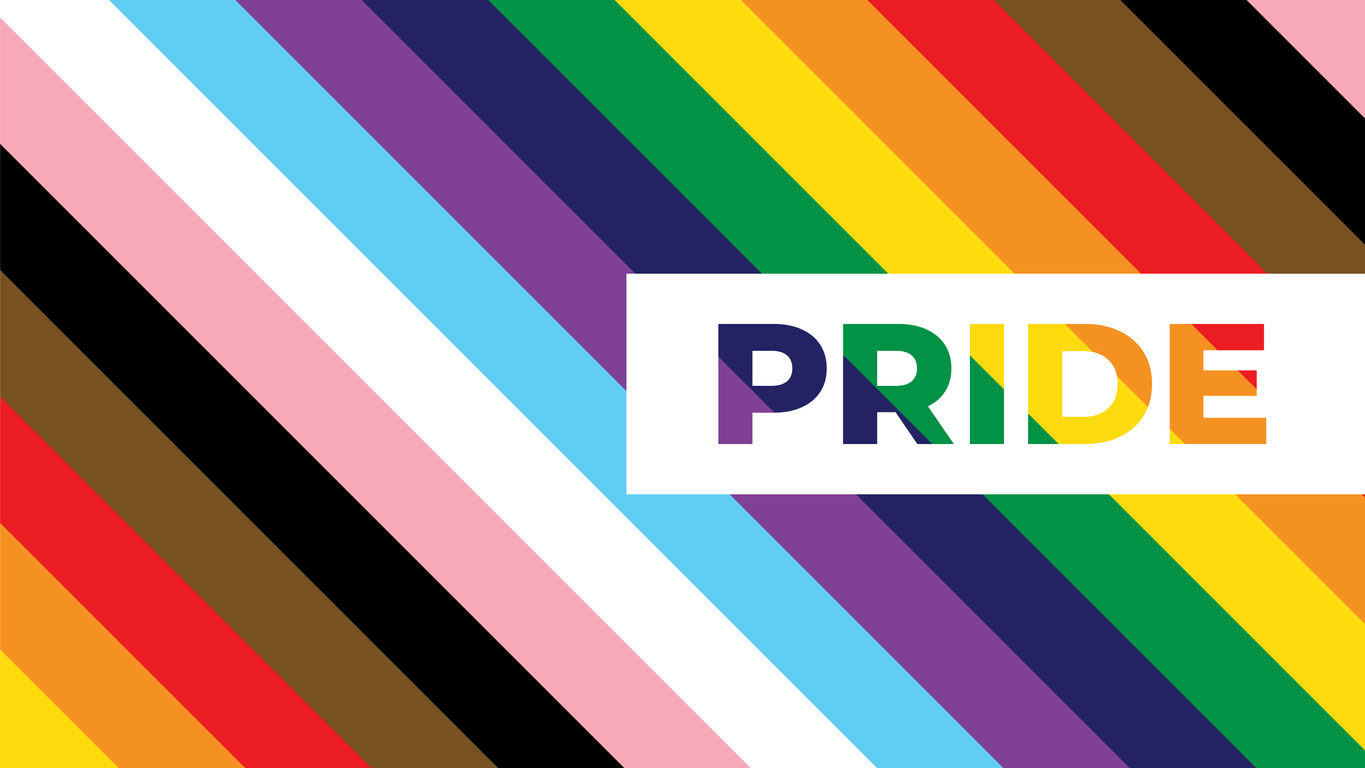 By now, you're probably deep into your Pride month preparations. Maybe you've secured LGBTQ+ influencers for a campaign, or you're filming stories of queer employees. Perhaps you've ordered a rainbow-themed merch line or forged a partnership with an organization that fights for trans rights.
But there might be that nagging worry: Are we on the right track?
This year is especially fraught for the broader gay community. LGTBQ rights are being challenged and rolled back across the country with bills that curtail the rights of trans people, make it illegal to discuss sexual orientation and gender identity in classrooms, and ban performances by drag kings and queens.
Brands who support Pride month activities are stepping into an incredibly complex societal and political landscape. While gay marriage has widespread support — 71%, according to a 2022 Gallup poll — attitudes on trans issues are far more complex. The majority of Americans think it should be illegal to discriminate against trans people, with rates ranging from 74-65%, depending on the specific area in a recent Washington Post-KFF poll. However, a majority also believe that gender is assigned at birth — 57% of all adults, and relatively steady across all age groups. Many support gender-affirming therapy but oppose puberty blockers and medical interventions for minors, per the same Washington Post-KFF poll.
But if you're going to come out for Pride, you can't choose one color of the rainbow. You have to take all of it. The Progress Pride Flag, which has become more popular in recent years, includes white, pink and pale blue stripes specifically to include the trans community, as well as black and brown stripes to acknowledge the often-marginalized voices of people of color.
We've recently seen what can happen when a brand moves to embrace trans people but doesn't stand behind the actions. Bud Light engaged trans actor and influencer Dylan Mulvaney, but after facing backlash from its more conservative base, has all but disavowed the partnership and placed key marketing leaders on leave. They have also seen a dip in sales.
But in the context of Pride month, they've also alienated a base they so recently sought to court. They weren't ready to stand behind their actions and embrace the full spectrum of the LGBTQ+ community — and that's the worst thing your brand could do this Pride month.
Let's celebrate the best campaigns instead of merely calling out the worst.
If you still need last-minute inspiration or want to see if your campaign is in line with the best, read on.
Skittles
The iconic "taste the rainbow" tagline was created in 1994, before the rainbow had become as synonymous with the queer community in the mainstream as it is today. But with that strong connection, Skittles found itself in a unique position to become part of the Pride month conversation.
Since 2016, Skittles has released special Pride packs of candies robbed of their trademark color. For years, it's used taglines centered around the idea that "only one rainbow matters during Pride." And every year, it's built on the campaign.
In 2022, it partnered with five queer artists to decorate the otherwise gray packaging and shared their stories on social media. In addition to elevating these LGBTQ+ voices, they also donate $1 per pack sold — up to $100,000 —to GLAAD.
While Skittles hasn't yet released their plans for 2023, they deserve applause for their consistency, creativity, involvement from the gay community and putting its money where its mouth is.
U.S. Bank
The best Pride events carry through beyond the month of June.
U.S. Bank participated in 44 Pride parades and events nationwide in 2022, and describes its "signature" as organizing at least 50 volunteers to carry massive Pride flags. It also has four "LGBTQ+ flagship" branches in historically gay neighborhoods in West Hollywood, Chicago, Seattle and San Francisco that are decked out in rainbows and other décor celebrating the community all year long.
It also offers banking resources specifically for LGBTQ+ customers, including guides on homebuying, family planning and estate planning, all through a queer lens. Offering customized education to underserved communities is always a win.
While most of these things aren't pegged to a specific Pride campaign, that's what makes them so successful. By not merely swooping in for one month a year, U.S. Bank can establish itself as a stable, trusted voice for LGBTQ+ customers all year round.
Target
As a retailer, it's unsurprising that Target goes the "put a rainbow on it" merchandising route for much of its Pride celebration. But if you dig deeper, it goes past what some other retailers do.
Target hires queer designers to do some of the work on its Pride apparel. But it also ensures that the clothes are gender inclusive in ways you rarely see in mainstream stores. In 2022, they offered swimwear and underwear suitable for all genders, Forbes reported, as well as items like compression shirts and packing underwear.
By going beyond the same gendered clothing but with a rainbow, Target fostered a truer sense of inclusion. They also continued their long-standing partnership with GLSEN, donating a portion of the proceeds to the student group.
Now, was the line a hit with everyone? Of course not. They still took their licks for "rainbow capitalism" and a few of the items are … well, a little cheesy. But that's the nature of fashion. By helping to mainstream selling packers and compression garments to help with gender dysphoria, they are helping to make these items more accessible to millions.
This June, make sure your campaign is truly inclusive of the entire LGBTQ+ experience. Prepare for blowback — and be prepared to stand your ground. Have that crisis plan in place. But above all, take this time to elevate the voices of gay employees, customers, artists and more. Include them in a way that helps push their cause forward and donate money to causes that further change.
Otherwise, it's just rainbow washing.
Allison Carter is executive editor of PR Daily. Follow her on Twitter or LinkedIn.
COMMENT
2 Responses to "What to do — and not to do — for your Pride campaign"
Ronald N Levy

says:

Here's a question that could bring us personal trouble and even accusations if we raise it at the table: If we SAY Pride, but if members are NOT really proud, are we hurting our credibility and public esteem?

BUT if we recognize this question yet say nothing, are we being fair to our management and our sense that we are honest?

Should we learn from Budweiser that what is intended to be the right thing could turn out to be very wrong?

Mel Kara

says:

Pride Month first started one year after Stonewall – when activists fought back against the police for being targeted simply by being in the LGBTQIA+ Community. There were laws against cross-dressing and being gay, just as laws across the country are starting to roll out across the country in present time.

When you say folks at your company aren't "proud", do you mean to say "not supported" instead? Because that is typically the case in the lives of so many in the LGBTQIA+ Community.

As for Budweiser, they lead a great campaign in light of the over 500+ anti-Trans legislation introduced across the country in 2023 alone – they also didn't take into account a lot of Far-Right and Conservative folks buy into the negative misinformation perpetuated about Trans folks and therefore couldn't buy into consuming their product after this campaign.

To be silent within the company for the LGBTQIA+ Community (especially regarding Black and Brown members of the Community), especially when we are really hurting right now, is to be a part of what's hurting us.